Shop local with this list of Canadian Natural Hair Care Brands! (Keep this bookmarked, as we are constantly adding new curly-haired companies!)
As a Black Canadian with thick and kinky type 4 curls, it's particularly hard to find hair products. The natural hair care brands dominating social media are predominantly American, and most of them are not yet available on this side of the border.
Depending where in Canada you're located, it may not be realistic to travel to the states for curly hair supplies, and when ordering online, you're usually faced with the U.S. dollar and duties.
Because of this, I wanted to shine light on some Made-in-Canada curly hair product options. It gives us the opportunity to buy (relatively) local, and to support those hustling hard for to make hair care accessible for us.
Also note that most of these brands ship to the U.S. and internationally, so if you're across the border, or over seas, you can still show some love for Canadian business owners!
Canadian Natural Hair Care Brands:
Also wanted to note that all of these are owned by BIPOC, and all but LUS Brands are Black-owned.
I'm kicking it off with Mello Hair. They have a soft spot in my heart as they were one of the first brands I ever collaborated with! This Alberta-based brand's products are "Nature Derived. Eco-friendly. Effective."
Related Posts: My reviews of their Hydration Spray & Moisture Retention Butter and their Shampoo & Conditioner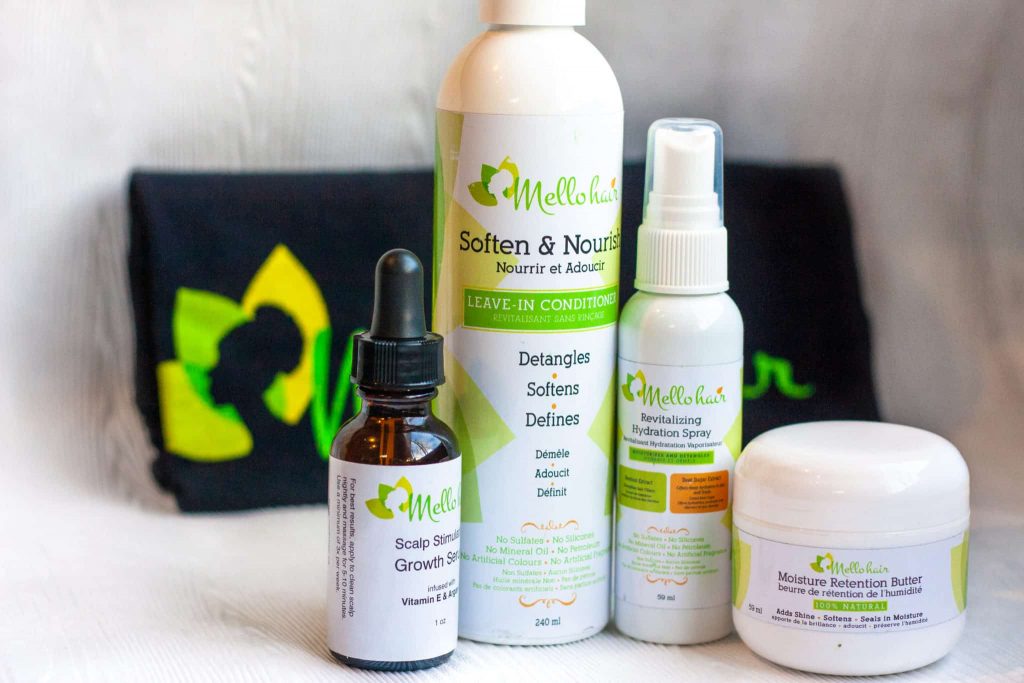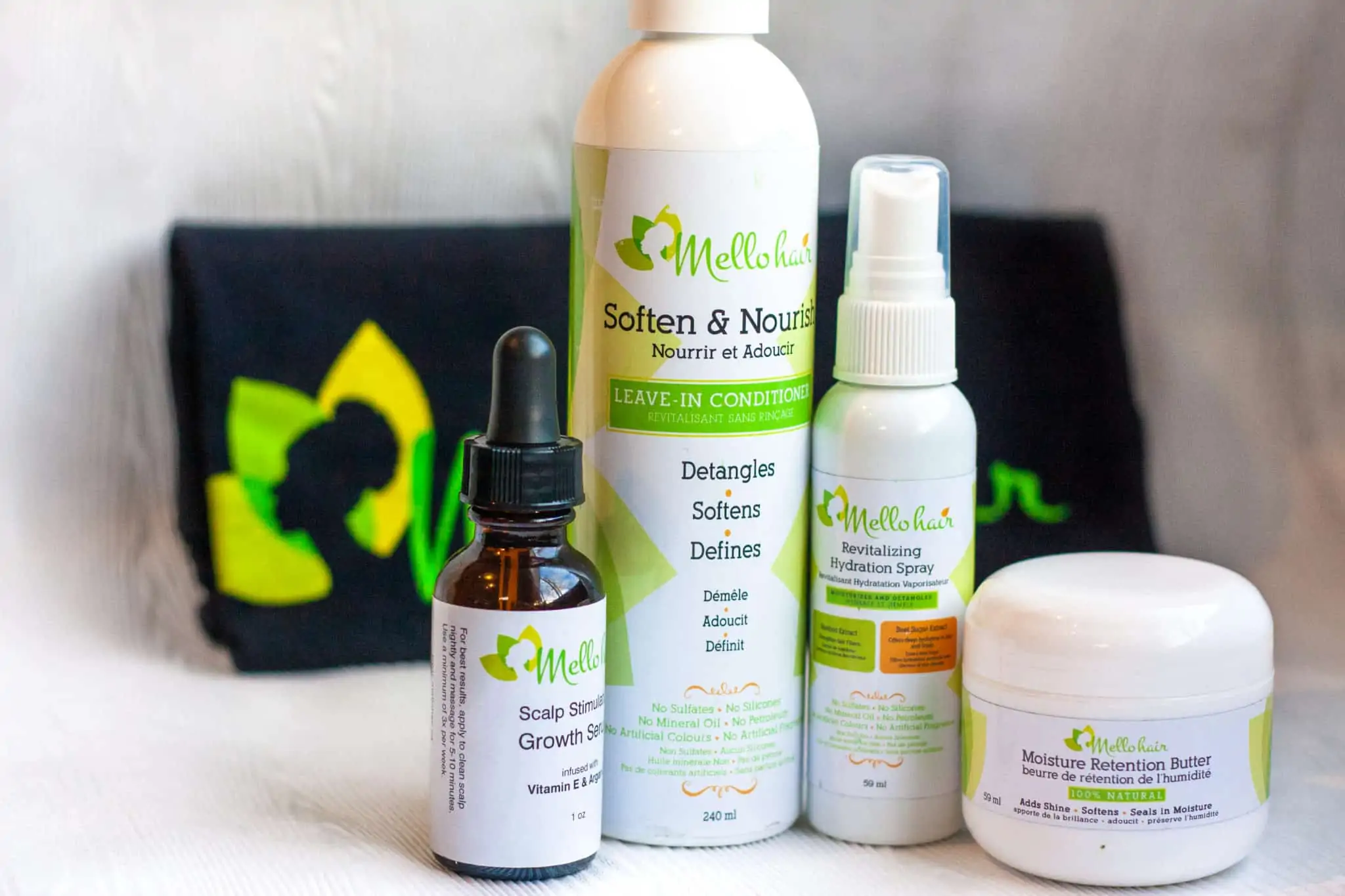 ---
Save 10% with the code: COMFYGIRLCURLS
If you're looking for a straight-forward hair routine. LUS Brands offers a very simple three-part hair system: a shampoo, a conditioner, and an all-in-one styler that comes in three versions, Wavy, Curly, and Kinky-Coily. According to them, less-is-more. If you use their products as described, you won't need anything else!
Related Posts: My reviews of their 3 Step System (kinks and coils) and their Deep Conditioner & Elixir Oil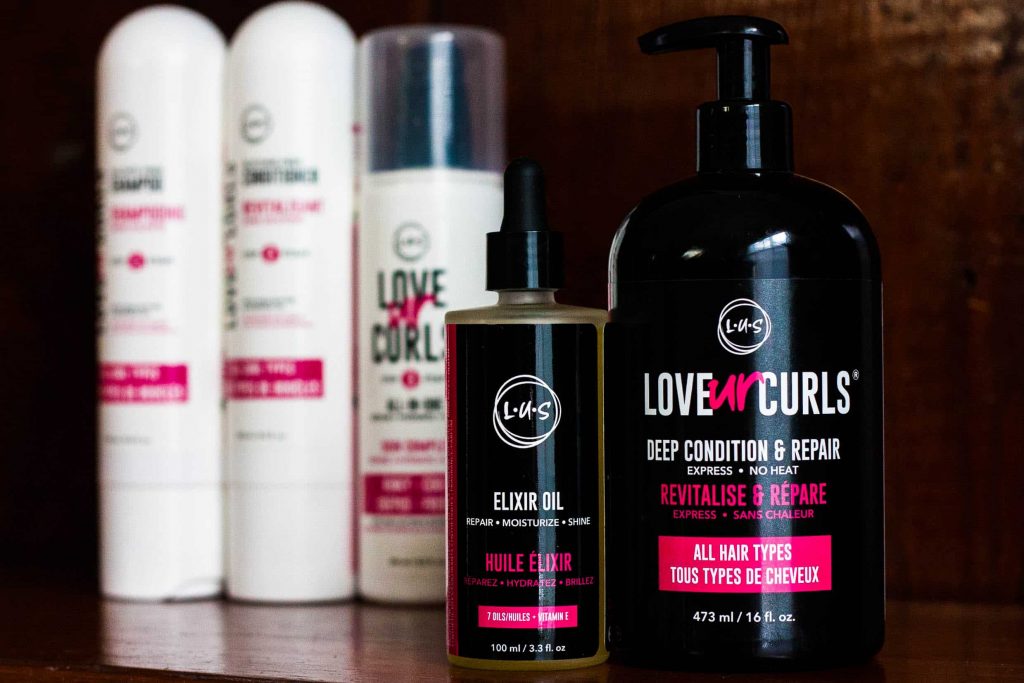 ---
Frizé Frizé products are all cruelty-free, paraben-free, non-toxic, and hand crafted. I especially love that they have both scented and unscented versions of their key styling products (their hair cream and hair gel).
Related Post: My review of their Bentonite Clay Mask, Hair Cream, and Hair Gel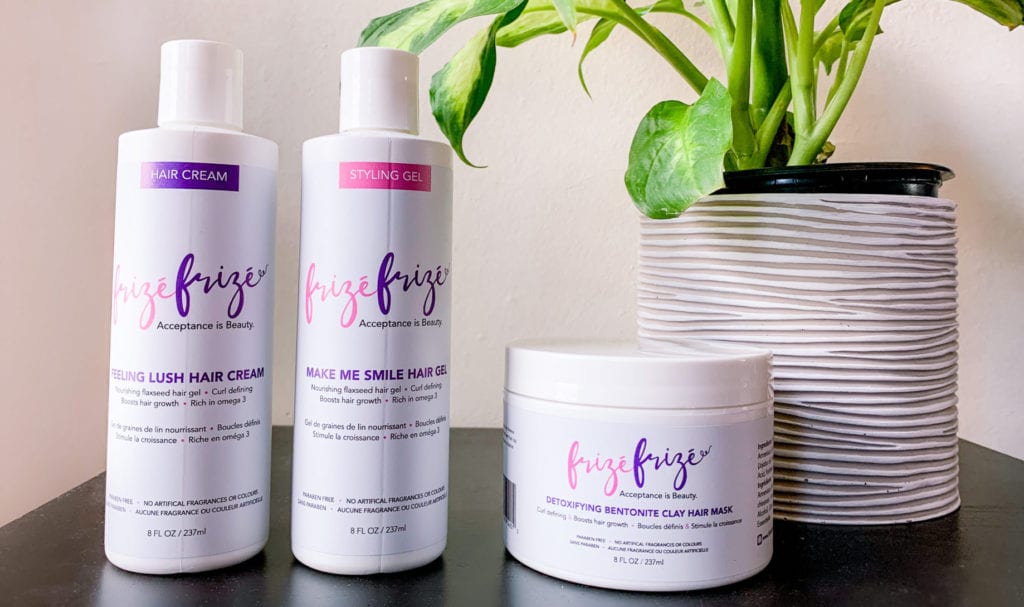 ---
Up North Naturals shows their Canadian-pride in their name. From an oil blend to a styling butter, they have a variety of all-natural products that can be mixed and matched to fit your needs.
Use the code COMFYGIRL10 to save 10%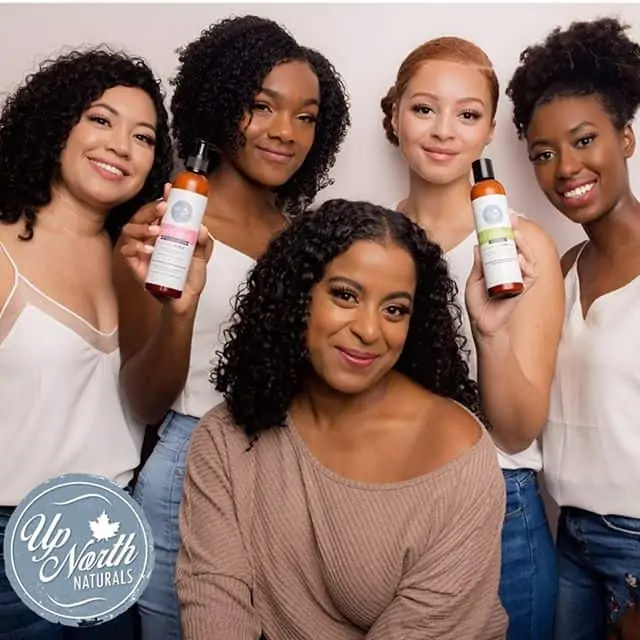 ---
Originally named "Curls with Care", the company rebanded to "London Ivy" in 2014. They "believe in simplistic beauty rituals", and they carry that into their hair, bath, and beauty lines.
Earthtones Naturals was created by a Naturopathic Doctor. They make both hair and body products designed with the "understanding that what you put on your body is just as important as what goes into your body".
They are also dedicated to helping people care for the curls. Location depending, they offer Hair Consultations, Parties, and Workshops.
En'tyce your Beauty – Naturally has a commitment to being clean front and back, born from the founder's own journey. Their products are all natural and organic.
They have a wide range of products and they give guidance on how to customize them to fit your needs. What is especially cool is that they don't just recommend product combinations based on hair type. For example, you can customize based on if you have Locs, are looking to do a wash and go, or are transitioning.
Kinksology's tag line is "Simplicity Works". Their line consists of five products wrapped up in very sleek, luxurious looking packaging. They advertise their products as being able to rehabilitate your curls, and also help extend the life of dyed hair.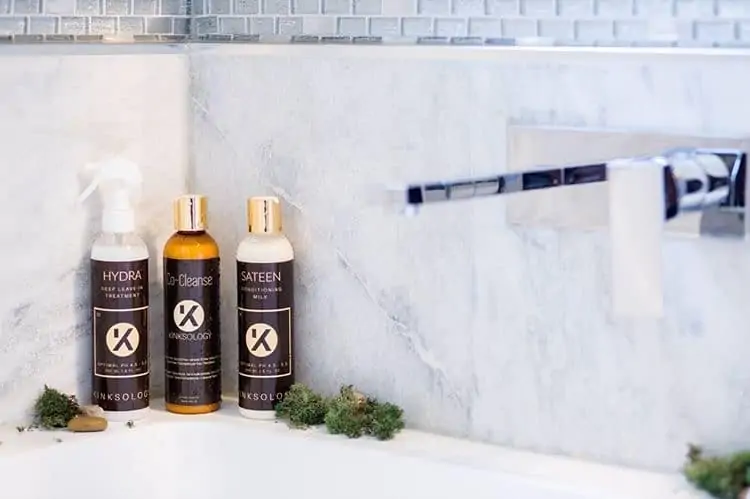 ---
Beela Balm provides a two-step plant-based styling system with their Curl Smoothie Leave-In and their Moisture Whip Hair Butter. These products are specifically designed for kinky, coily, curly hair, and are meant to be the perfect combo for a twist out or braid out.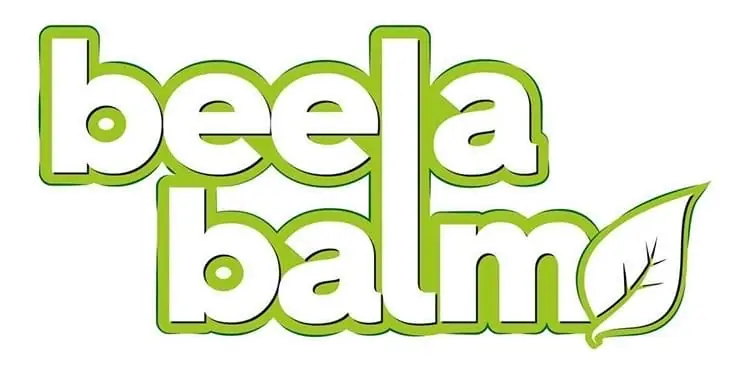 Adesewa Naturalz has a quite a wide variety of hair and body products using natural and organic ingredients. They also offer leave-in options for both protein sensitive and non protein sensitive naturals!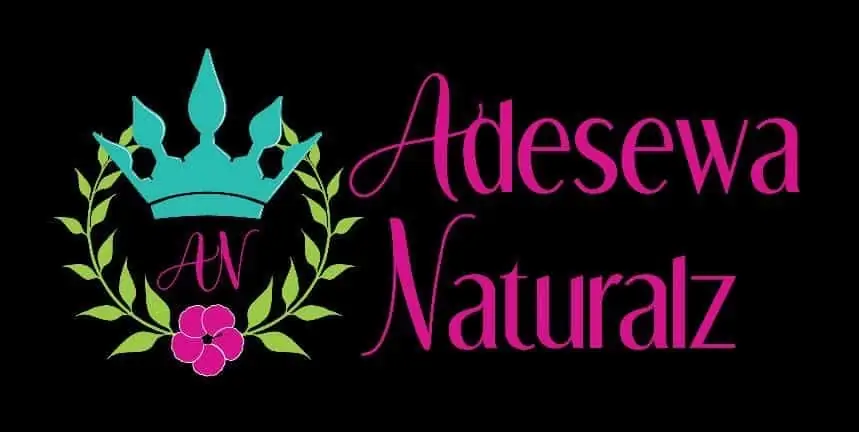 Graced by Nature offers hair care options for your wash day, with a shampoo, conditioner, deep conditioner, leave-in and oil. Her bio says to stay tuned, as she has some more products planned for the future, (make up remover being one of them!)
Almost immediately after launching this post, I had two different people tell me about Curl Shoppe, saying I absolutely needed to add them to this list. They have very reasonably priced products as well.
They have a Coconut line dedicated to 2B to 3C hair, and a "Butter'd Up" collection for 3C to 4C hair! *I've been told their Butter Milk Leave-In is to DIE for!*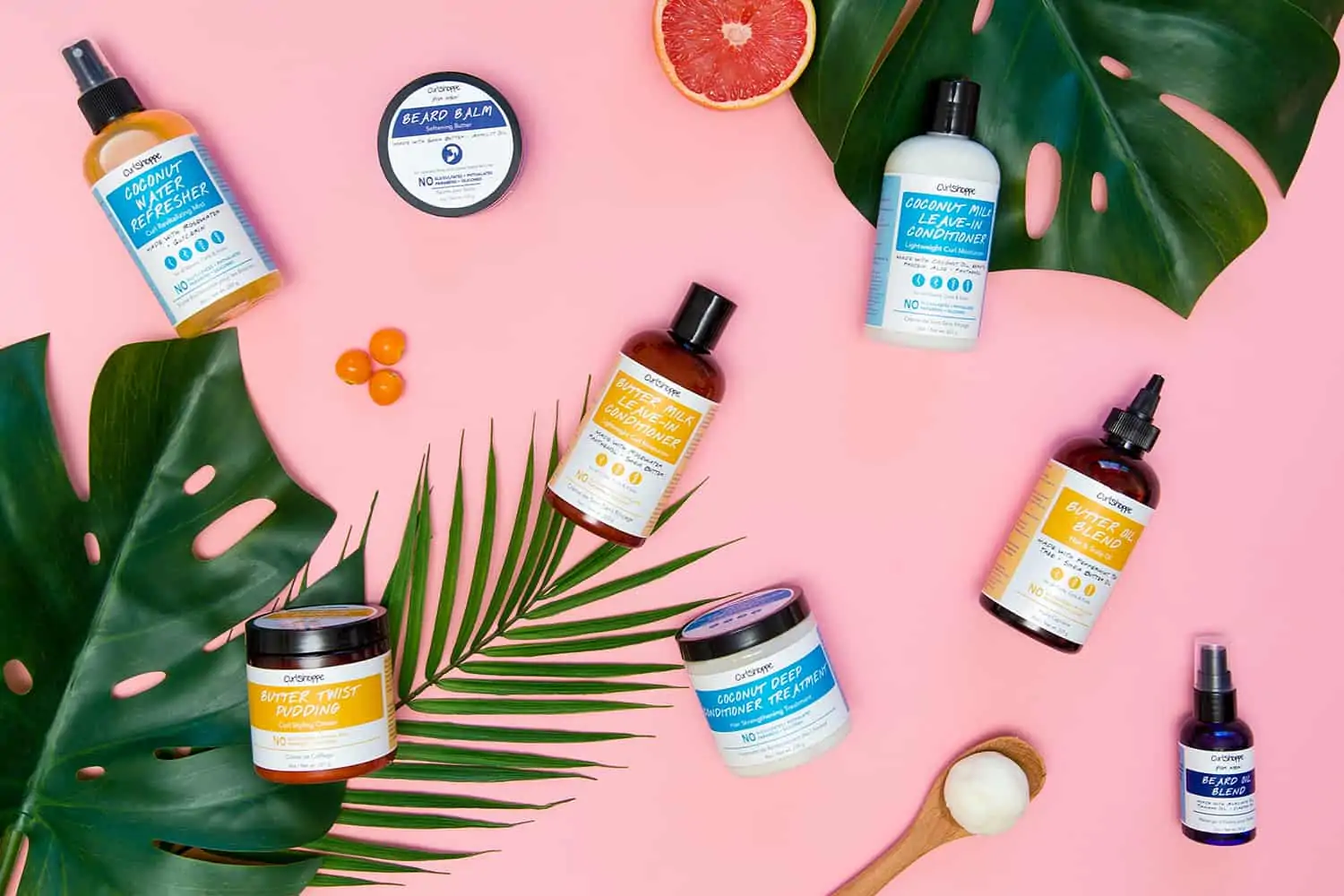 ---
Recommended by one of our readers, Jirano Beauty has two lines: an Intensive Care Line and a Curl Care Line.
Coconut Oil and Keratin are central to their products, to promote healthy and strong hair!
ImoNatural is a "handmade, small-batch, cruelty-free all-natural hair and body care company". They have a range of both body and hair products that look absolutely delicious!
I actually found this brand through @Its_Jennj on Instagram, an influencer included on this list of Black Canadian Content Creators. While she talked a bit about a few of her products, she gave a special shout out to ImoNatural's Leave-in Conditioner!
Related Posts: My reviews of their Body Butters, Cremes, Leave-in Conditioner and Artisan Soaps!
---
Keep your eyes on this post as I'll update the list as I discover more Natural Curly Hair Products made in Canada. Do you have any to recommend? I want to hear about the Canadians out there catering to Curly, Coily, Kinky Type 4 Hair!
If you found this Canadian Natural Hair Care resource helpful, help me out, and share it with your friends!
Want to keep supporting Black Canadians? Look no further:
Make sure to catch the latest from Comfy Girl With Curls on Social Media!