This post is something I've wanted to put together for a long time. It's a celebration of Black Canadian content creators. I searched high and low for Black Canadian YouTubers, Bloggers, and Instagram Influencers to come up with this list, and it is by no means exhaustive.
Because this list got a little on the long side, I already have a Part 2 in the works, which will include some Black Booktubers and bloggers. So make sure you're following me on social, and are subscribed to the blog so you don't miss it!
1/18/22 UPDATE: We now have a MASSIVE directory of Black Canadian Content Creators, made up of 300+ influencers. Go check it out.
—
The goal of this content creator list:
In creating a list of Black Canadian creators, I hope to do three things:
Help Black Canadians

find influencers that speak to them.

Help fellow content creators

find (and/or broaden) their community, so that we can support one another.

Help potential PR/marketing teams

find and connect with Black Canadian creators to work with.
Related: To keep supporting Canadians, check out this list of Canadian Natural Hair Care Brands.
Now, on to the list…
Black Canadian Content Creators you need to go follow right now
I've divided the content creators up into categories to make it a bit easier to sort through, and have linked their main platforms beneath their photos. If you don't have the time to check out each person's links, I definitely recommend bookmarking this for later! They are all worth checking out, and you never know who's content will inspire you until you see it.
(This entire list is alphabetical, not ranked in any way. It's a mix of larger influencers, micro influencers, and those just starting out.)
Beauty, Fashion, Lifestyle:
The truth is that most bloggers and YouTubers do a little bit of everything. Therefore, I'm lumping beauty, fashion, and lifestyle together because the below Black Canadian content creators focus on one or all of these three.
And if you're interested in the beauty, fashion lifestyle sphere, make sure to check out this list of Black Canadian Etsy Shops.
0. Me (Comfy Girl Curls)
Okay, you're already here, so you may very well be following me already… but I still didn't want to miss the opportunity to plug myself. I create Natural Hair, Beauty, Fashion and Lifestyle content, and was born and raised in Vancouver, BC.
P.S. I recently launched a YouTube Channel, so make sure you go subscribe!
View this post on Instagram
---
1. Annastasia Liu
Annastasia Liu, (Simply Stasia) is a Toronto-based Natural Hair, beauty, and lifestyle content creator. She's consistently showcasing new styles, and she's definitely an inspiration to be more creative with your Natural Hair Journey.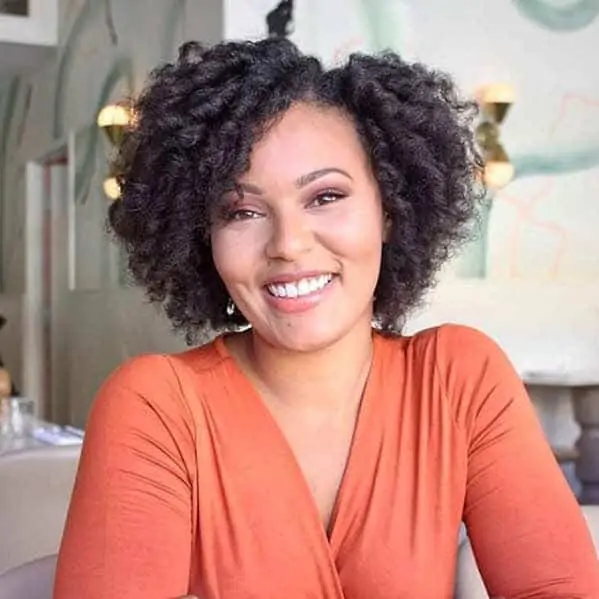 Instagram:@_simplystasia | YouTube | Blog
---
2. Auneetuh
Auneetuh is a Winnipeg resident creating style, beauty, lifestyle, and travel content for us all to enjoy. Her feed is fashionable and stunning, and her travel shots around Canada have me really wanting to better-explore our country!
Instagram: @auneetuh | YouTube | Blog
---
3. Camille Anwuli
Camille is an incredibly dope content creator, posting to both Instagram and Youtube. Her fashion sense is amazing, and I dare you to try to find someone who can rival her sneaker collection. She also has a sweet tooth for Squish Candies.. just like I do. (Hey Squish… sponsor us please?!)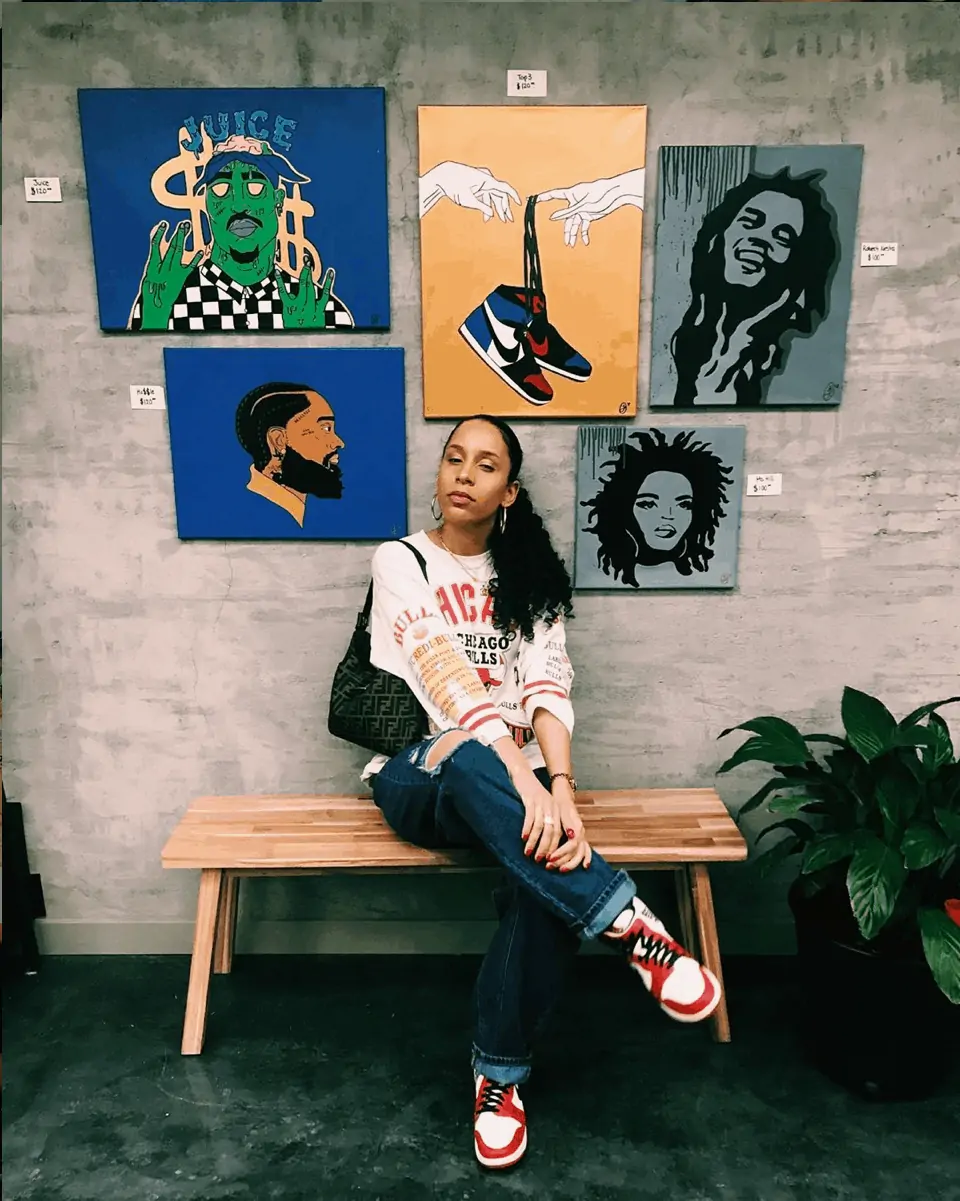 Instagram: @camilleanwulii | YouTube
---
4. Darling Tee
Tania Cascilla of Darling Tee is a Canadian fashion and lifestyle blogger living in New York City. If you're looking for a an account to follow with an impeccable aesthethic, and non-stop fashion inspiration. Her entire profile is one big vision-board.
Instagram: @darling_tee | Blog
---
5. DEE and FAM
Keep up with Dee and her absolutely adorable family! Dee has content for everyone. In the beauty department, she shares updates on her loc journey, as well as natural hair care styling for her two little girls. If that's not your thing, you have general home, lifestyle, and wellness content too! I've especially taken to watching her "Motivation Monday" videos.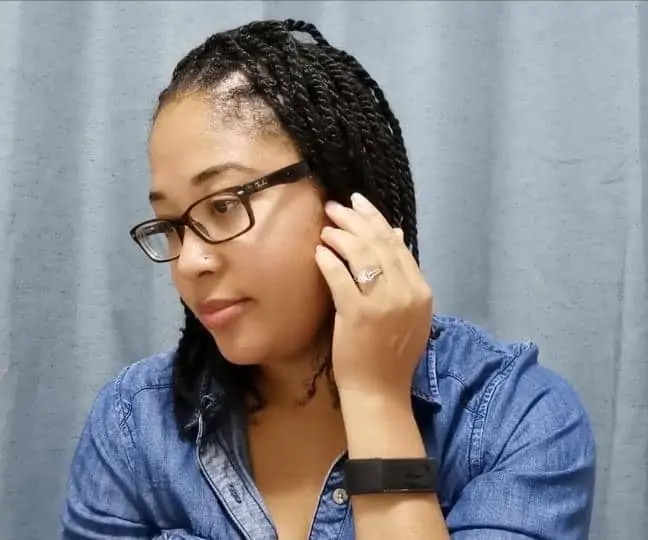 Instagram: @b_dee4 | YouTube | Blog
---
6. Exotik Roots
Exotik Roots is primarily a Natural Hair content creator, but she also has some fantastic beauty and lifestyle content. If you're looking for non-stop popping curls, and a good dose of beautiful lipstick colour inspo, she's your girl.
Instagram: @exotik_roots | YouTube
---
7. HeyitsCandicia
Candicia is a Canadian curly hair & beauty influencer who also blogs about lifestyle topics. On top of that, she is also the founder of Toronto Curly Girl Meetup™️, which is "an event where the natural, curly hair community of the GTA can come together, learn, and have fun".
Instagram: @heyitscandicia | YouTube | Blog
---
8. Ife Iranloye
Ife is a Vancouver-based content creator with an incredibly stunning feed. She is fashion-forward, and well-traveled. Another feed that makes you think "Wow, I want that life!".
---
9. Jenn Jackson
Jenn is a Natural Hair Influencer who is consistently pumping out fantastic content. Her protective styles are particularly bomb. (She posts twice a week on Youtube, so you're never short on inspiration.)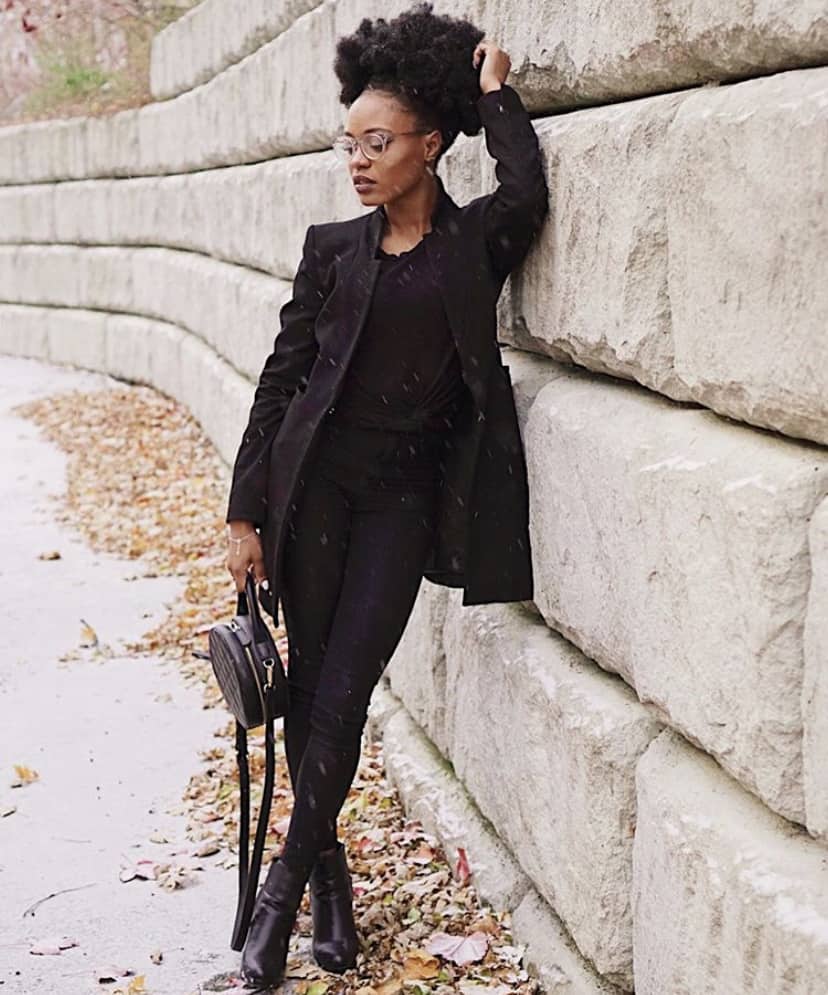 Instagram: @its_jennj | YouTube
---
10. KERRIISMS
Kerriisms is "Toronto-Born, Brooklyn-raised, West Indian-bred". She has incredibly well-rounded content from beauty and fashion looks, to book reviews, to just straight up good life advice.
Instagram: @kerriisms | YouTube | Blog
---
11. Khyra Joelle
Khyra is a type 4 Natural Hair content creator, who also shares content on minimalist beauty and health. If you're ever looking for some gorgeous texture shots to inspire you, this is where you should go!
Instagram: @khyrajoelle | YouTube
---
12. Kyra Milan
Kyra Milan is a little Naturalista located in B.C., who can do hair way better than I ever could. Check her out and find adorable (and insightful) reviews, and hair style inspiration that will look cute on kids and adults!
Instagram: @kyra_milan | YouTube
---
13. Kouture Kitten
Kristina Adapaah of Kouture Kitten is based out of Ottawa, Ontario. Check out her Instagram, and can you say AESTHETIC? By following her, you'll get all your bases covered: faith, motherhood, beauty, fashion, travel, the works!
Instagram: @kristinadapaah | YouTube | Blog
---
14. MsCatrin
Catherine of MsCatrin is a Toronto-based, Natural Hair, beauty, and lifestyle blogger. She has absolutely fantastic tutorials and reviews, and has just done the big chop on her long and luscious locks. I'm so excited to see where her Natural Hair Journey takes her next!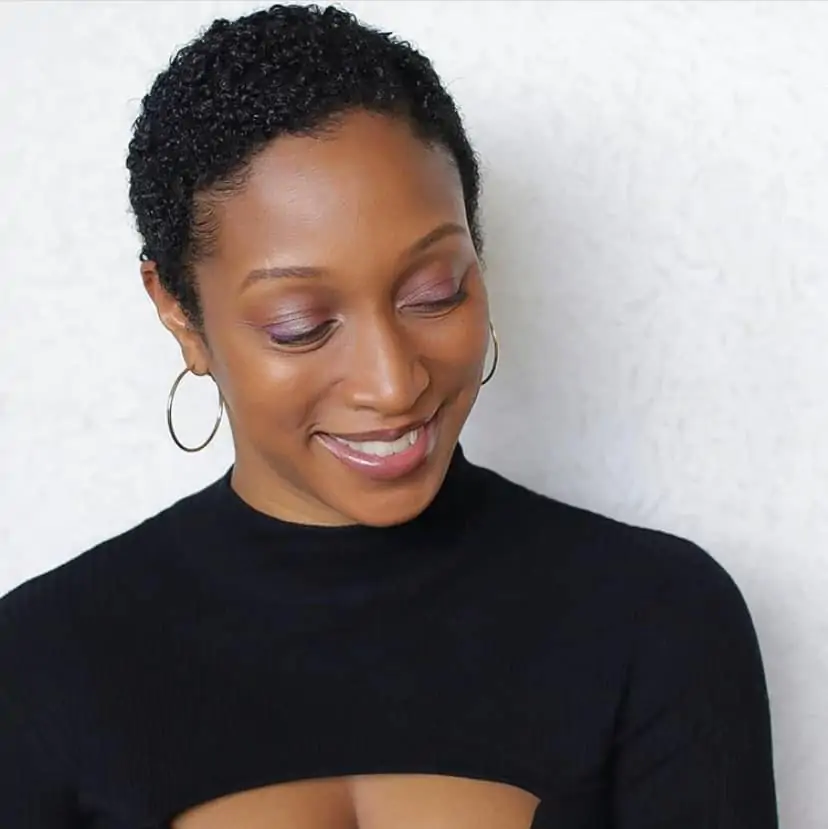 Instagram: @mscatrin | YouTube
---
15. My Spiced Life
My Spiced Life is a lifestyle blog run by Jennifer. She shares great posts on beauty, travel, and her beautiful baby! A must-check-out for any mommas out there.
Instagram: @myspicedlife | Blog
---
16. Natural Canadian Girl
Natural Canadian Girl is a YouTuber chronicling her Natural Hair Journey with inspo, tutorials, and product reviews. I actually think she was one of the first Canadian Natural Hair influencers I ever followed!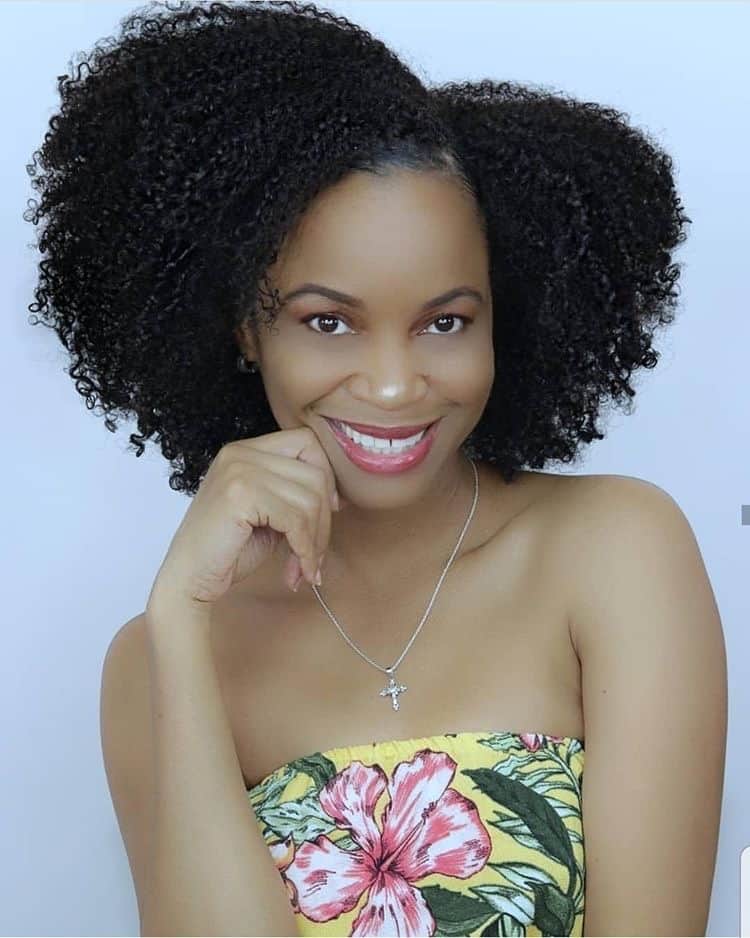 Instagram: @naturalcanadiangirl | YouTube
---
17. Natural Shanna
Shanna is a Toronto-based Youtuber sharing natural hair styles, and serving looks. Her travel pictures are also the perfect escapism/inspo!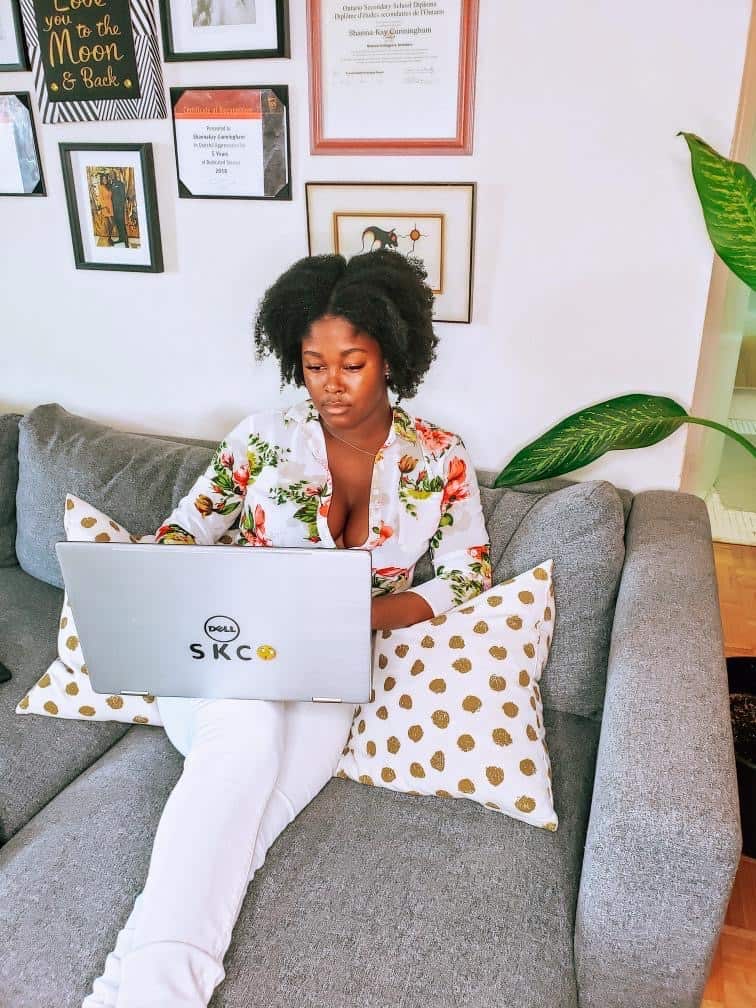 Instagram: @natural.shanna | YouTube
---
18. NKNaturalz
My girl NKNaturalz is killing it. From her natural hair tutorials and reviews, to her beauty looks, I'm always excited to see her latest content.
Instagram: @nknaturalz | YouTube
---
19. Rachel Savaunnah
The beautiful Rachel is always glowing. On top of being a complete sweetheart, she is out here serving us non-stop beauty and fashion looks.
Instagram: @rachelsavaunnah | YouTube
---
20. Sarah Eke
Sarah is a Black Vancouver (woot woot!) fashion blogger. I love her sense of style and her relatable content (and captions!). If you're looking for an influencer that you can really connect and engage with, check her out!
---
21. Style Domination
Dominique is based in Ottawa, and runs a beauty, fashion, and lifestyle blog where she shares how she "domi-fies" her look! She also has fantastic tips for maintaining healthy relaxed hair!
Instagram: @dominique.baker | YouTube | Blog
---
22. The Curl Expert
Zermarla is a professional hairstylist & content creator, so if you're natural, you definitely want to make sure you're following her. On top of sharing pictures of her healthy curls, she drops knowledge and hair-care tips regularly!
---
23. Toni Olaoye
Toni Olaoye creates both fashion and beauty content that you won't want to miss. Her Youtube content is especially bomb. When I check out her page, I think yes, that girl is an influencer-influencer. Legit-legit.
Instagram: @toniolaoye1 | YouTube
---
24. Whits
Whitney is a Calgary blogger with a gorgeous feed. She is also an Athletic Therapist, and the statement "strong is beautiful" in her Instagram bio really captures both a mental and physical motto!
---
Food, Travel, Culture:
Food, Travel, and Culture tend to go hand in hand when it comes to blogging. While the bloggers above sometimes incorporate a couple of these niches, the below have one (or all) as their main focus.
25. Eden the Foodie
Eden the Foodie is a food writer, consultant, and homecook. She is also the Founder of BLACK FOODIE™, which looks at "Food & Culture through a black lens".
Instagram: @edenthefoodie | Website
---
26. Melanin Adventures
Melanin Adventures focuses primarily on travel and yes, adventures. But this blog also has some great great posts dedicated to positive living, and general lifestyle! If you ask me, that's a great balance, because most of us aren't here travelling 24/7. We have to learn how to be happy with the life between the grand adventures.
Instagram: @melaninadventures | Blog
---
27. Nite Views
Ellie Knight of Nite Views is a Toronto food and restaurant critic, also blogging about her travels. You'll definitely want to catch her Miami Carnival posts. I am in LOVE.
Instagram: @niteviews_blog | Blog
---
Other Black Canadian Content Creators:
These ladies are in a category all of their own. They are breaking down barriers, and some are building their own niches.
28. HerCastleGirls
Carcia & Telly Campbell are two sisters from Mississauga, Ontario. They also vlog and do music covers on YouTube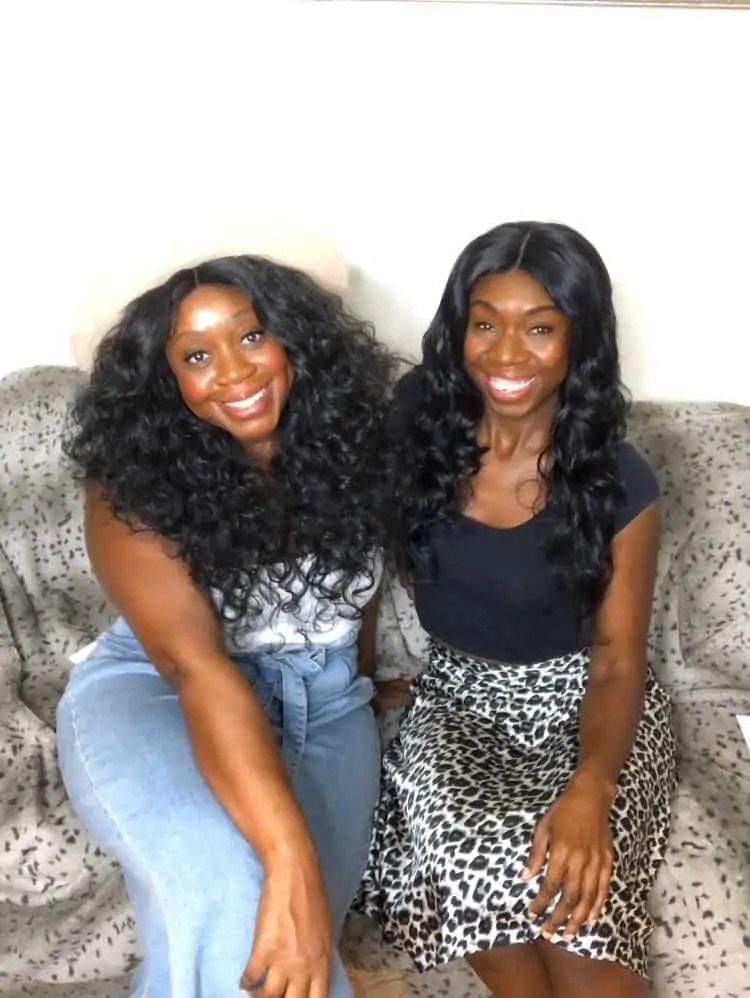 Instagram: @hercastlegirls | Youtube | Blog
---
29. Queen Success by Rochelle
Rochelle is a Success Coach, helping moms and women everywhere "#ReclaimHerQueen". She has a training program available on her website, and offers fantastic motivational content on her Instagram.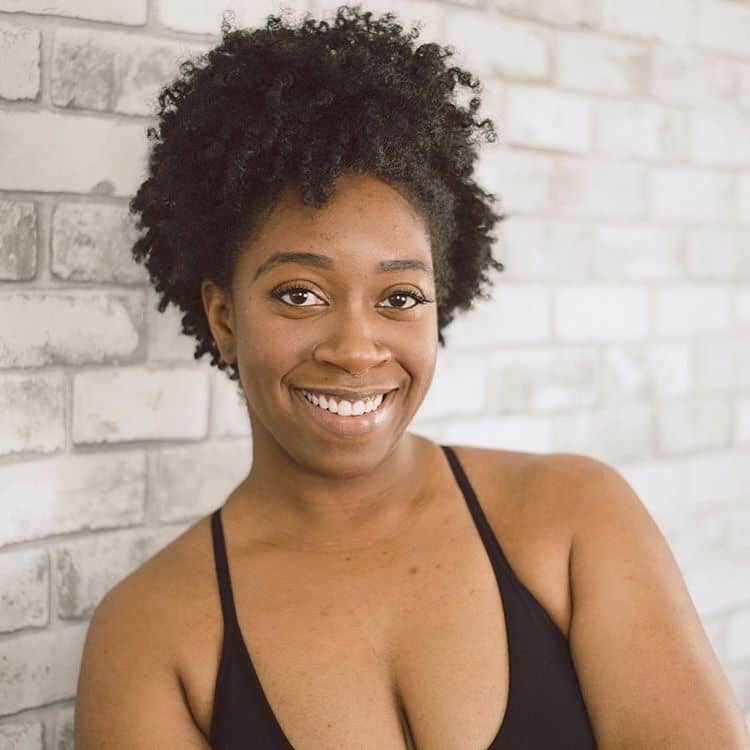 Instagram: @queensuccesscoach | Website
---
30. Yvonne Ben
Yvonne is an advocate for Black businesses and runs a website called The Kscope, who's slogan is: "Experience Africa, locally".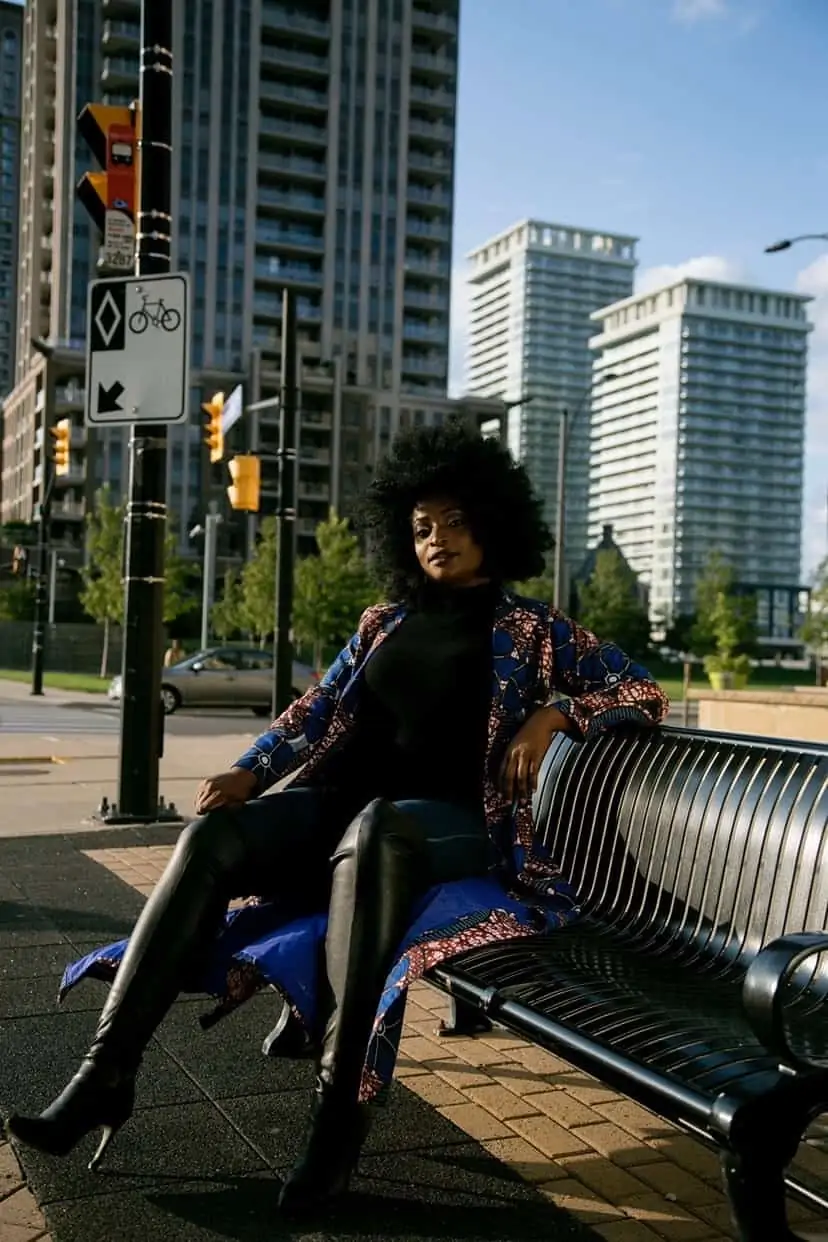 Instagram: @yvonne_ben | Website (The Kscope)
---
So what do you think? Do you follow any of the above Black influencers or content creators? Have a favourite you want me to keep in mind for the next post?
Comment below and SHARE this post to help spread the word about these amazing Black Canadian content creators!
Keep showing the love for Black Canadians, with these related posts:
If you enjoyed this post, pin the below to Pinterest: