I had the honour of partnering with Pinterest Canada to share the benefits of protective styling in the winter, and they were so well-received that I'm sharing them here too!
When the weather shifts, we have to think about how our natural hair care routines will adjust to the changing elements.
I already shared how I prepare my curls for the winter months, but in this post we are diving deeper in why I choose to protective style this time of year.
Protective Style Options
The term 'protective style' is a catch-all for anything that can keep your hair protected from damage for an extended amount of time. They are usually styles that are low maintenance, and keep your ends (the most fragile part of your hair) protected.
You can protective style with added hair, think box braids and senegalese twists…
Or you can protective style using just by twisting or braiding own hair.
In my experience, the latter is the surest way to keep hair healthy in the winter, and it's how I styled my curls in the Idea Pin.
4 Benefits of Protective Styling in Winter
So now, let's get into the four reasons why I (and many others with natural hair) call the winter "protective style season".
Protective styles can, and are often worn all year-long, but there are a few things that make protective styling in the winter especially smart.
Watch the below Idea Pin and save it to your haircare board!
1. Keep ends protected from the elements
The winter months are often cold and dry, making our hair especially prone to breakage.
While we want to do our best to protect all of our hair from the harsh elements, styling our hair in braids or twists and then tucking our ends in will help protect the most vulnerable parts of our strands from the unforgiving weather.
2. Prevents hair from snagging on rough sweaters
Keeping your hair in a protective style also helps prevent it from getting caught in thick woollen winter-wear.
With ends tucked up, not only do you reduce the chance of fabrics drawing important oils from our hair, but also the chance of getting single strand knots as they rub against our clothes.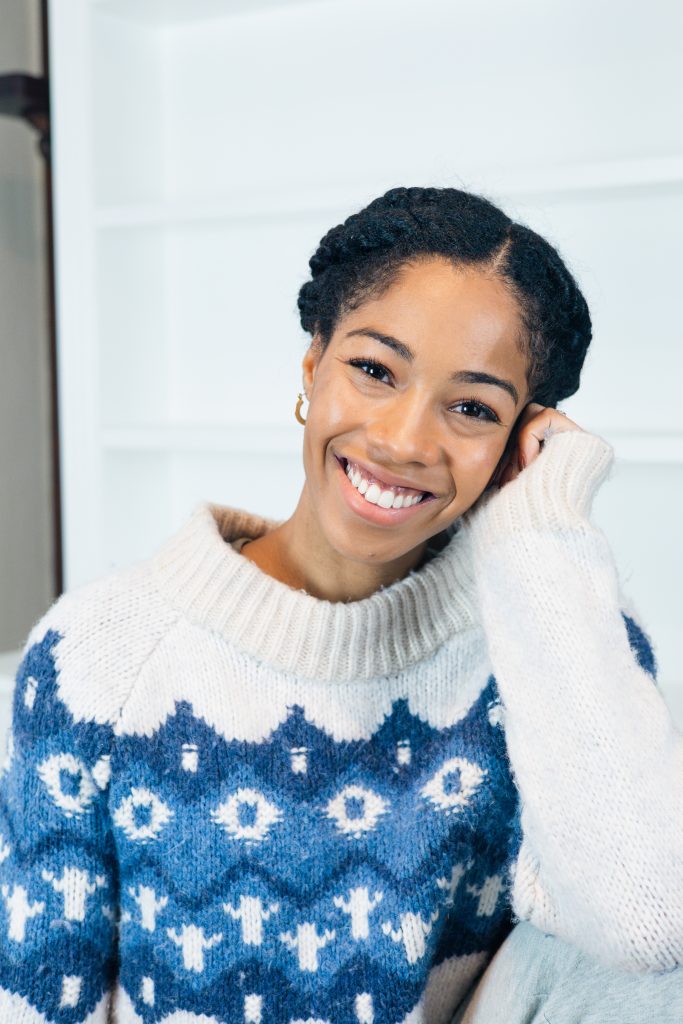 3. Low maintenance routine
The days are shorter, and for a lot of us, it's still dark when we wake up.
I don't know about you, but this time of year anything that helps me shorten my routine and sleep in a little longer is a lifesaver.
And because protective styles are low-maintenance by nature, they are a great winter go-to. You can usually sleep with a satin cap on, pull it off in the morning and be ready to go.
4. Wash hair less often
Similarly, with a protective style in, I don't need to wash my hair as often!
This means I don't have to leave the house with a wet head, and risk getting sick. (Although I heard that was a myth… I gotta look into that.)
If my hair ever feels a little dry with a protective style in, I'll just give it a quick sprite of a refreshing spray to rehydrate.
Final thoughts on protective styling in the winter
And there you have it–the four reasons I choose to protective style in the older months.
But if we're being honest… these protective styling benefits are pretty applicable all year long.
How will you be styling your hair the winter? Share below!