LUS Brands is another amazing Canadian company making products for people with curly hair! This is my review and results of using the Love Ur Curls 3 step system for Kinks + Coils on my thick, type 4a/4b, high-porosity natural hair.
I reached out to them to ask for sponsorship for an Instagram giveaway. They had generously accepted, and as a surprise, had thrown in an extra set for me too! So, now I have the opportunity to share my review and results with you all!
Before I get started, I wanted to mention that LUS Brands has the warmest customer service team I've EVER interacted with. They radiate the brand, and talking to them feels somewhere between being wrapped in a hug and like talking to an old friend. For a brand called LUS, (Love Ur Self), they do an amazing job selecting a team that embodies their culture.
The Love Ur Curls Products
LUS Brands offers a very simple, three-step system that consists of the following (All infused with Shea Butter and Moringa Oil) :

A Gentle and Moisturizing (Sulfate-Free) Shampoo

it does not strip your hair
it leaves your hair feeling (and smelling) so clean and fresh

A Hydrating and Detangling Conditioner

silicone-free, and still, my tangles completely melted away.

An All-in-One Styler that comes in three variations (Wavy, Curly, and Kinky-Coily).

For now, I'll just say I was extremely skeptic. You'll have to keep reading to see just how wrong I was.
*LUS Brands now has NEW products! Check out my review on their Deep Conditioner and Elixir Oil.*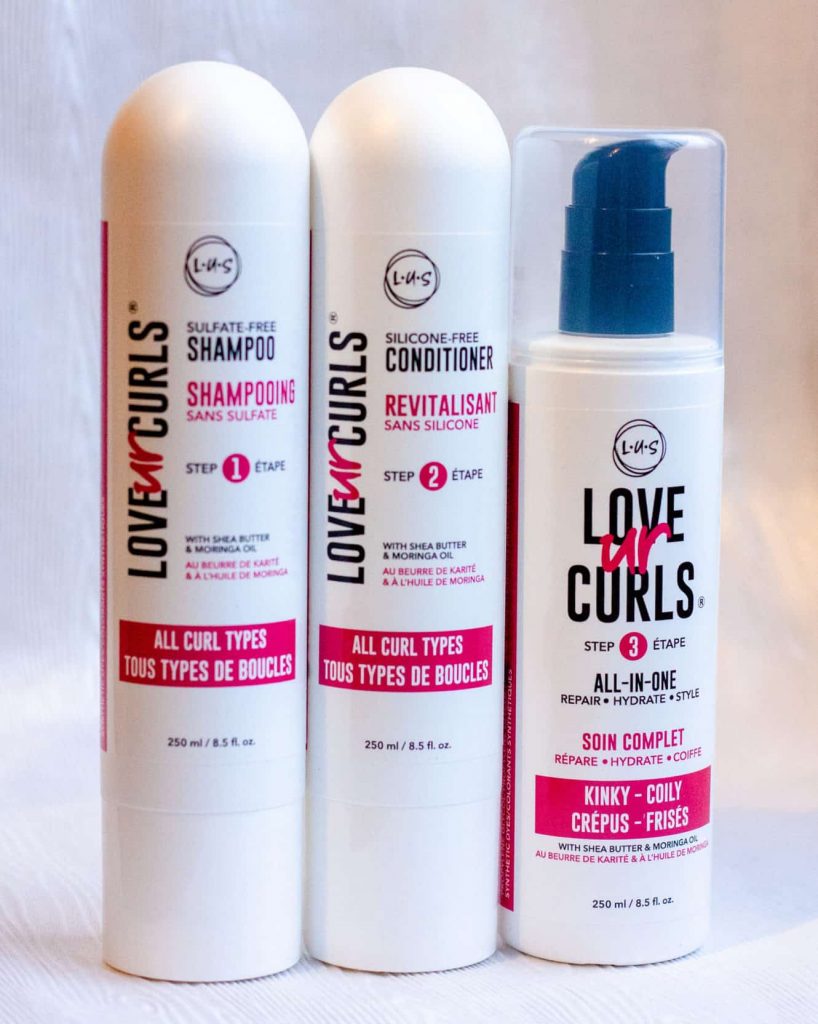 My Twist Out with LUS Brands' Love Ur Curls 3 Step System:
My entire washday using these products from start to finish, took me 1 hour and 45 min. That includes shampooing, conditioning, detangling and twisting. That is HUGE for me. My wash days are usually an all-day affair.
Before you start, there are two things to remember with the Love Ur Curls products:
They are water-activated.
A little goes a long way. (If you're like me and wash your hair every two weeks, those 250ml bottles are going to last you a long time.)
With saying that, I'm not going to get into the nittty gritty of how I washed my hair. Just know, I quartered my hair as usual, and washed section by section.
I will, however, emphasize how amazing the conditioner is. BUT you need to follow the instructions, because that's where the magic happens.
When I added more water to the conditioned sections before detangling, my knots melted away like magic. This stuff is liquid-gold. When it comes to detangling, I don't think I've used better.
After standing in the shower for a few moments in shock, I rinsed my hair and got out.
Now, for the part that had me the most cautious–the star of the show:
The Love Ur Curls All-in-One, which promises to repair, hydrate, and style:
Wow. Honestly. Wow.
I normally swear by the LOC (and sometimes the LCO) method. My wash day isn't complete without globbing on a minimum of three different products/oils before twisting.
So when LUS Brands said I only needed ONE product to get the same results… I was skeptic.
But… IT WORKED. And as I mentioned above, it cut down my wash day to NOTHING.
I opted for chunky twists, and made sure each section was soaking wet before putting the product in.
(I considered working with a spray bottle, but instead, I opted to stand over the sink and cup water onto each section).
Once I put the product in, I raked my fingers through the section until my curls started to clump together a bit. (I find if my hair is already starting to stick together before twisting, I can separate it a lot easier for a twist out)
And that was it! Check out the below shrinkage though. The left is immediately after twisting, the right was a few hours later, not even fully dry yet!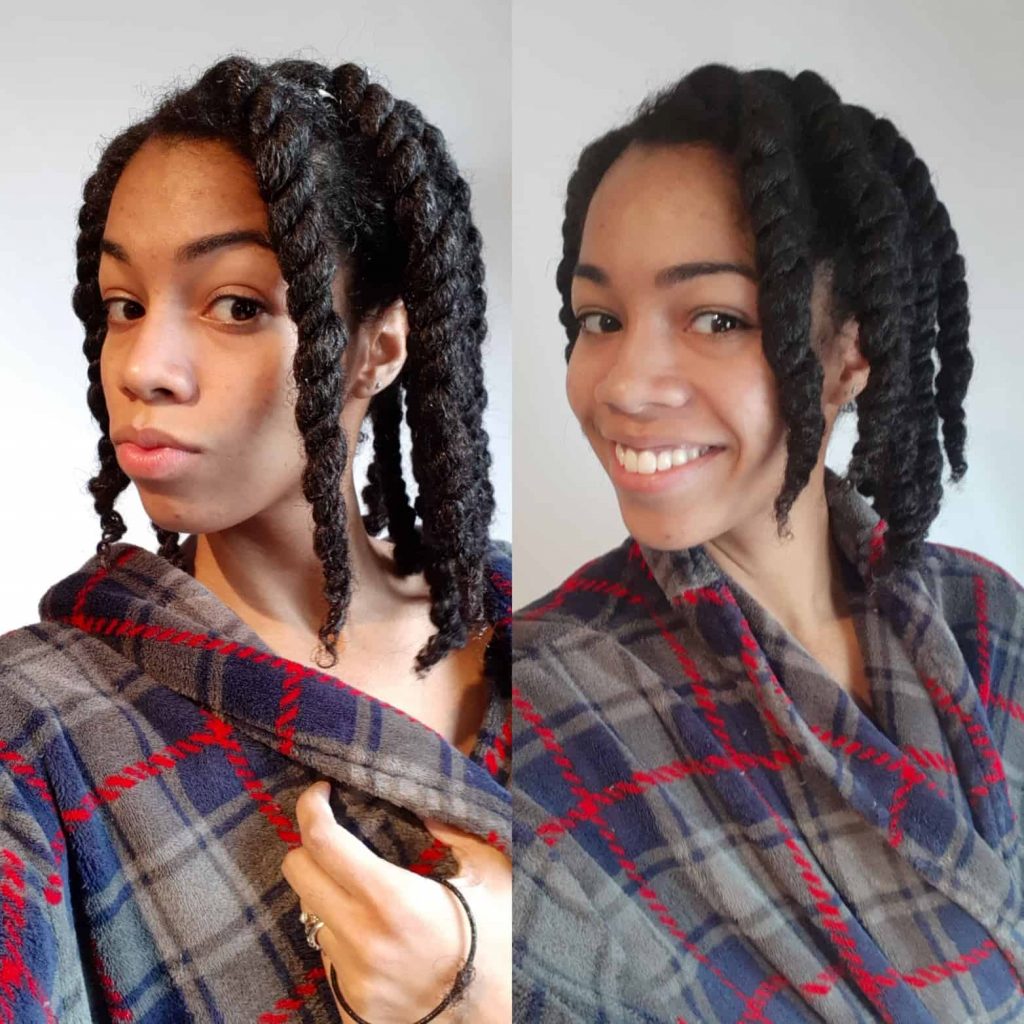 LUS brands' products work to bring out the best in your hair, not to change it! So in saying that, your hair will shrink. (Hello, how many times have I mentioned "water" in this post?) This isn't the product line for those focused on elongating/stretching their hair.
So a couple days later, I undid the twists, and ended up with this bomb twistout:
And my hair felt so healthy, light-weight, moisturized and defined! With fewer products, and less time!
So if you're a lazy-natural looking to shorten your wash-day, or are just looking to try some amazing Canadian hair products, I definitely recommend trying LUS Brands' Love Ur Curls.
Have you given them a try? Do you believe that an All-in-one product can work on your Natural Hair? Let me know in the comments!
Make sure to catch the latest from Comfy Girl With Curls on Social Media!