I had the honour of partnering with Pinterest Canada to share my gift ideas for women with natural hair, and because the recommendations were a hit, I'm sharing them here too!
Gift giving can be difficult, whether you are shopping for the holidays, Valentine's Day, or a birthday. If the person you're shopping for happens to have natural hair, and cares about maintaining it, these gifts could be great options!
Note these particular suggestions were picked with holiday gift-giving in mind, but can work all year round.
*Some of the links included in this post are affiliate links. This means, at no additional cost to you, if you click on them and make a purchase, I will make a small commission.*
Gifts for those with natural hair
Though the title says gift ideas for women, I don't usually like to gender something as silly as a present… but you do what you gotta do for SEO.
Watch the below Idea Pin to see all my recommendations, and then scroll to find more details, BONUS RECOMMENDATIONS, and product links beneath it!
*Save this Idea Pin so you have it for next year!*
1. Jewelled Hair Accessories
Kicking this off with a recent obsession of mine—beautiful jewelled hair accessories.
The perfect compliment to natural hair, whether you are wearing it out or in an undo.
I'm talking gem stone head bands, pretty clips and pearl pins. The options are honestly endless, and they fit with the festive season.
Small pieces make great stocking stuffers, while the more ornate can feel at home beneath a Christmas tree.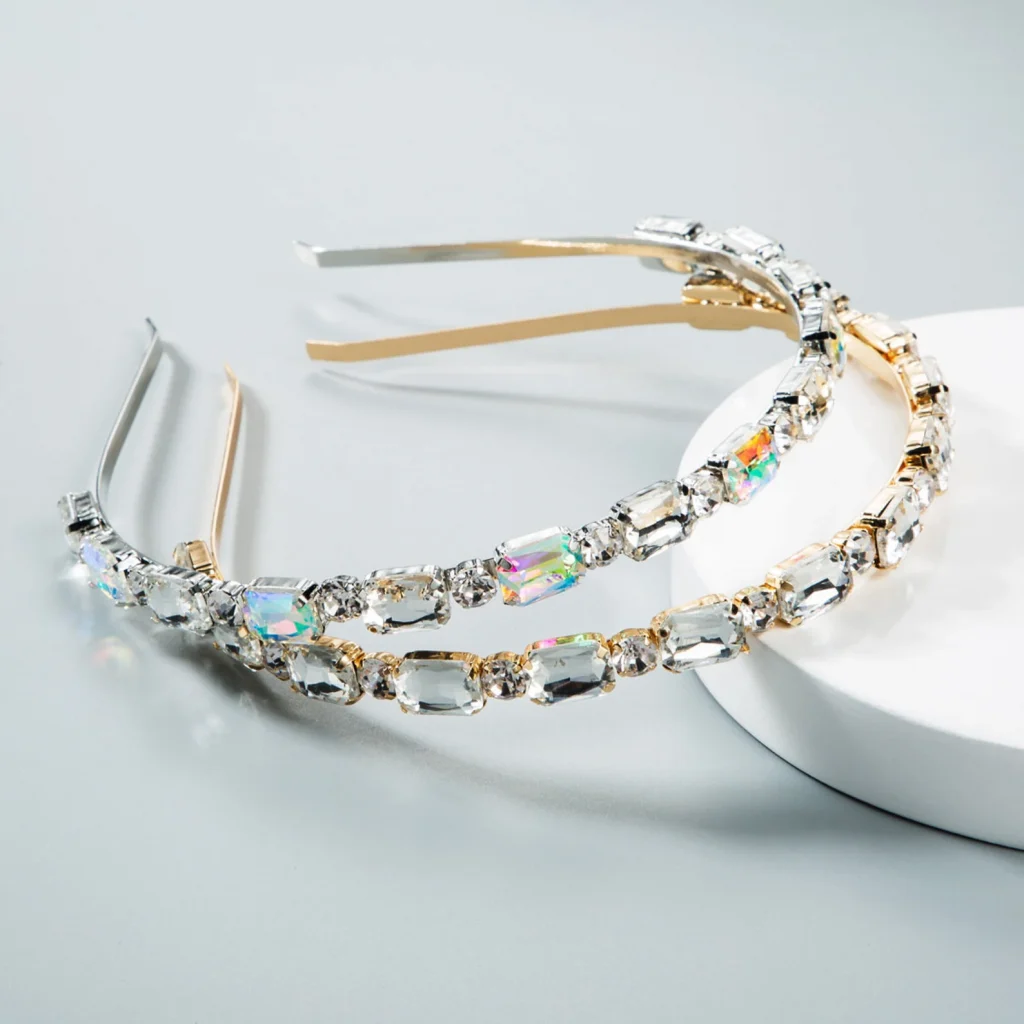 Where to find jewelled hair accessories:
Anthropologie has a gorgeous collection of bejeweled pieces, ranging from extremely pricey, to really affordable.
Etsy is great if you want something unique and handmade… but beware. A lot of people are reselling pieces that were bought on Amazon.
And of course, Amazon themselves. Especially great if you're looking for something cheap and cheerful.
2. Cozy Beanie (or Toque for my fellow Canadians)
Speaking of accessories, if you're shopping for the holiday season, you can never go wrong with cold-weather accessories.
Bonus points if you pick one up that is satin-lined, to show you really care for the health of her curls.
You can always find affordable beanie options on Amazon, but if you're looking to support small Black-owned businesses, I highly recommend checking out Beautifully Warm and BreezyTee.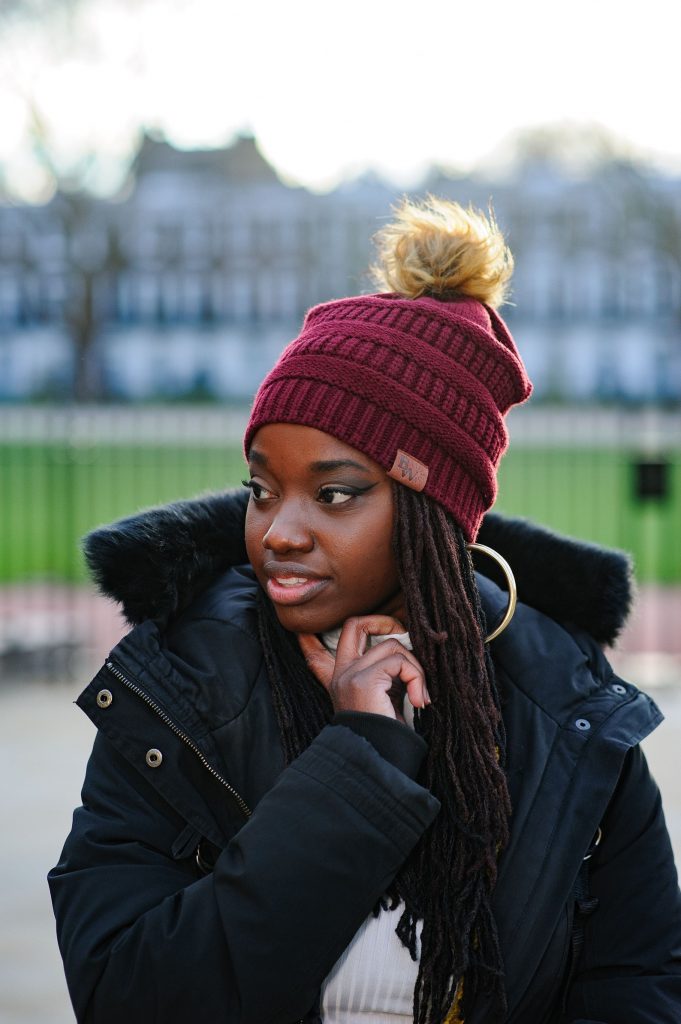 Related Post: Pre-Winter Hair Care Tips
3. Fashionable Satin Sleep Cap or Bonnet
Speaking of protecting your curls, we have to look good while we sleep too!
If the Naturalista in your life is diligent with her nightly hair routine, consider buying her a fashionable satin sleep bonnet or scarf.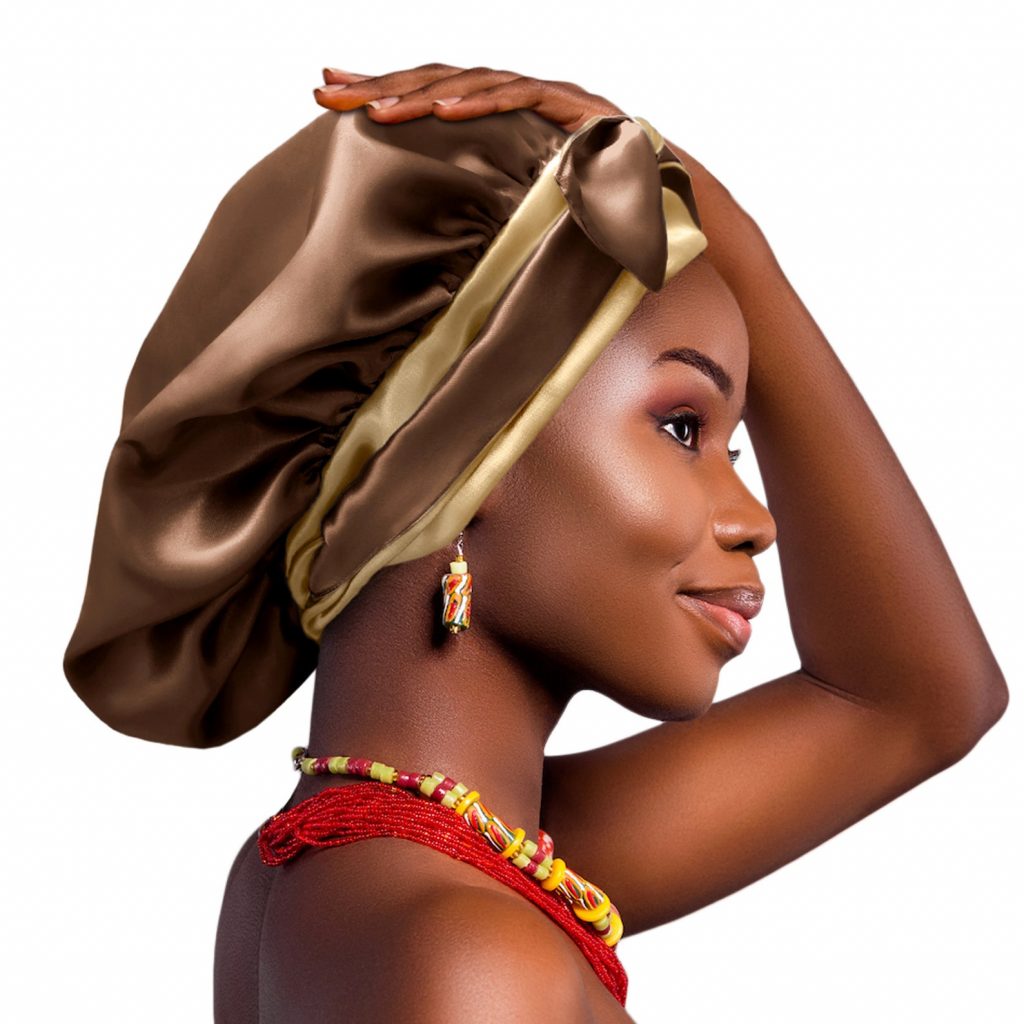 And if they're not a fan of "the cap", sleep scarves and satin pillow cases are great options too!
4. Gift set of favourite hair care products
If you're shopping over the holiday season, you're in in luck. Most companies have shoppers like you in mind, and are releasing cute Christmas gift sets.
Find out her favourite hair care company, or one she's been eyeing, and gift her with a box set.
Not sure where to start? Check out this list of Canadian Natural Hair Care brands (most ship worldwide).
5. Hooded hair dryer
One of my favourite hair care tools that I would recommend to anyone with curls on their head.
There are tons of different hooded hair dryers out there, but one that is compact and portable can make the best gift is especially great for anyone with Natural Hair who's often on the go.
6. Hair Dryer Brush
The Revlon one-step hair dryer is a tool that took the natural hair community by storm.
It's a great tool for anyone looking to blow out their hair to switch up their style, and if the Naturalista in your life doesn't like heat, there's a cool mode.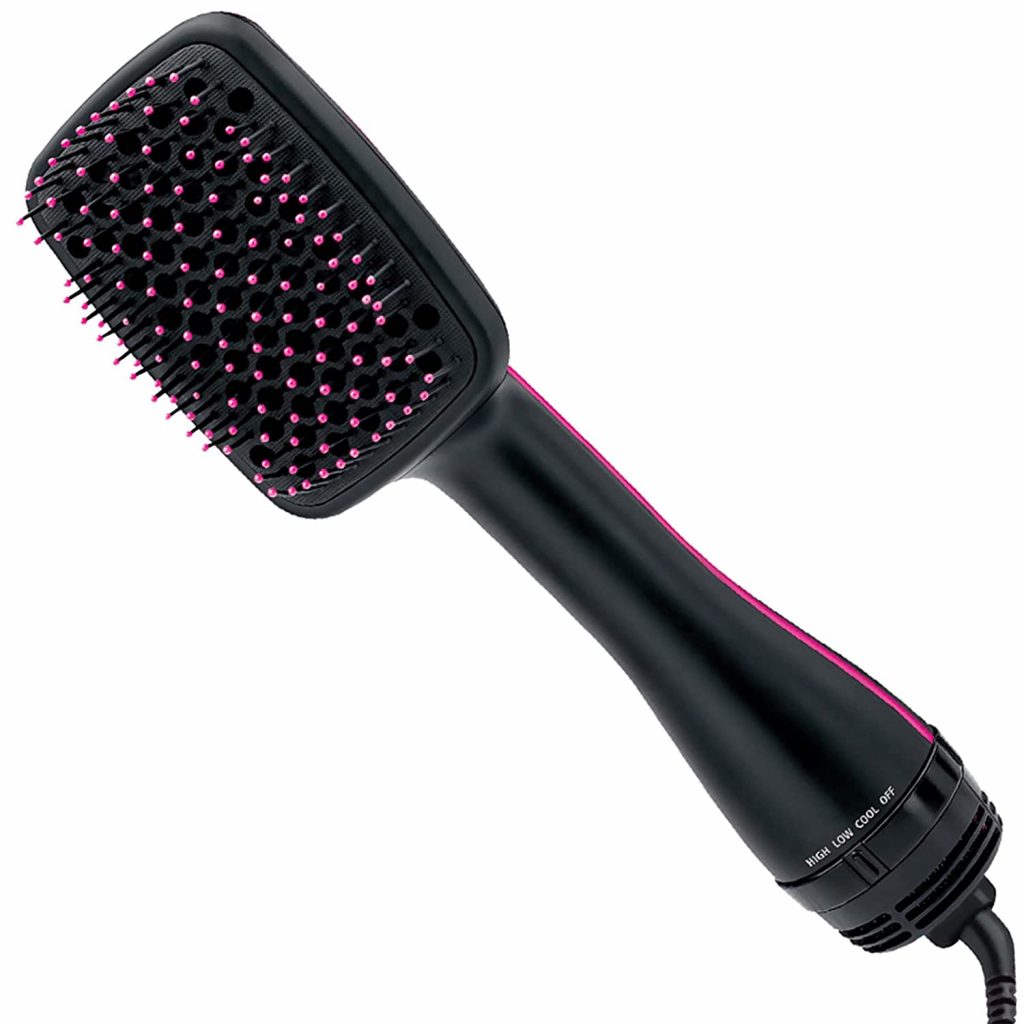 Bonus Gift Ideas for Naturals
And finally, I want to end on a rapid fire list of present ideas that didn't make the cut in the original video.
Hair Steamer

Especially great if you've ever heard the Natural Haired person in your life say their curls are "low porosity". The Q-Redew steamer is also a great, portable option!

Hairbrella

Last Christmas, I bought my mom and I matching Hairbrellas to protect our curls from the rain. I think she thought it was a gag gift… but they are seriously so useful!

RevAir

If you've got money like that, consider gifting the woman with natural hair in your life the RevAir. The $400 Hair dryer that has taken the internet by storm.
Final Thoughts on Gifts for Folks with Natural Hair
Need more gift ideas?