Welcome to Comfy Girl with Curls, a natural hair and lifestyle blog full of useful resources and inspiration.
Whether you're looking for skincare tips, hair product reviews, or trying to find the resources to start a blog of your own, you're in the right place.
About the Creator
Hi, I'm Kaya, the Black Canadian creator behind this little corner of the internet. I'm born and raised in Vancouver, B.C., where I live with my husband and two kitties.
I consider myself to be fun, silly and dorky. I try not to take myself seriously in a world that is focused on impressing one another. The word that most people tend to describe me as is "smiley".
I have a deep love for writing, reading, and connecting with others. The beauty, and lifestyle content I create is simply an extension of that. It's how I connect with others.
What I love most about blogging is the ability to be helpful. I always get a thrill when someone messages me thanking me for sharing a tip or a new resource.
I'm a sucker for consuming new information, and sharing it with anyone who will listen. I'm that annoying friend who will text you out of the blue asking, "Did you know?". So is there really a more-perfect platform for me, than a blog?
The Story behind "Comfy Girl with Curls"
I'm not going to lie. I'm proud of this space I've carved out for myself, and how it's evolved.
At first, this space was about showcasing myself.
Now, it's about uplifting others.
This blog was launched in January 2016, and started out as a way for me to document and share my Natural Hair Journey. My goal was to reach at least one person who shared my hair type (4a/4b), and hopefully help them out with my reviews.
As time passed, I found that blogging was a great way to also bring attention to others who were doing amazing things. Like my friend Tilda, the creator of TildaKimono: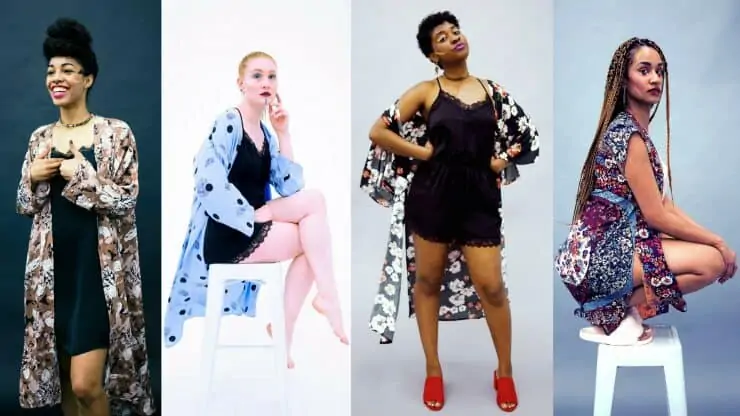 Make sure to catch the latest from Comfy Girl With Curls on Social Media!