Clarifying hair products have been a hot topic in the natural hair space for a while, but what is the point of them and do they really benefit your hair? We'll cover all that and more in this blog post which is brought to you in partnership with Maui Moisture–all thoughts are my own.
Navigating natural haircare over the past decade has taught me that I can't use the same products day in and day out and expect them to perform equally all the time.
My hair goes through different cycles and at different points has different needs.
Sometimes it's a little mushy and requires a product that strengthens.
Other times it feels dry and brittle and needs something that packs it full of moisture.
Then sometimes my curls feel weighed down by build up and oils and needs something to clarify it.
If you're a fan of getting your content in video-form, check out the below! Don't forget to like and subscribe. :)
What does it mean to clarify your hair?
Clarifying your hair is what we usually call a deeper clean. It's the removal of buildup and excess oils from our hair and scalp, which can help prevent a slew of problems–from dryness, dullness, and even irritation.
This deep clean is usually done with the help of clarifying hair products (usually a shampoo) that are designed to tackle this deep clean, allowing your hair to breathe and leaving it healthier in the long run.
When should you clarify your hair?
It really depends on what your natural hair care routine looks like, the products you use and your lifestyle.
If you use lots of heavy products or use a lot of oils in your regimen, you'll likely want to wash your hair more often. Same thing goes if you live in an area with a lot of environmental pollutants.
This might look like once a week to every few weeks.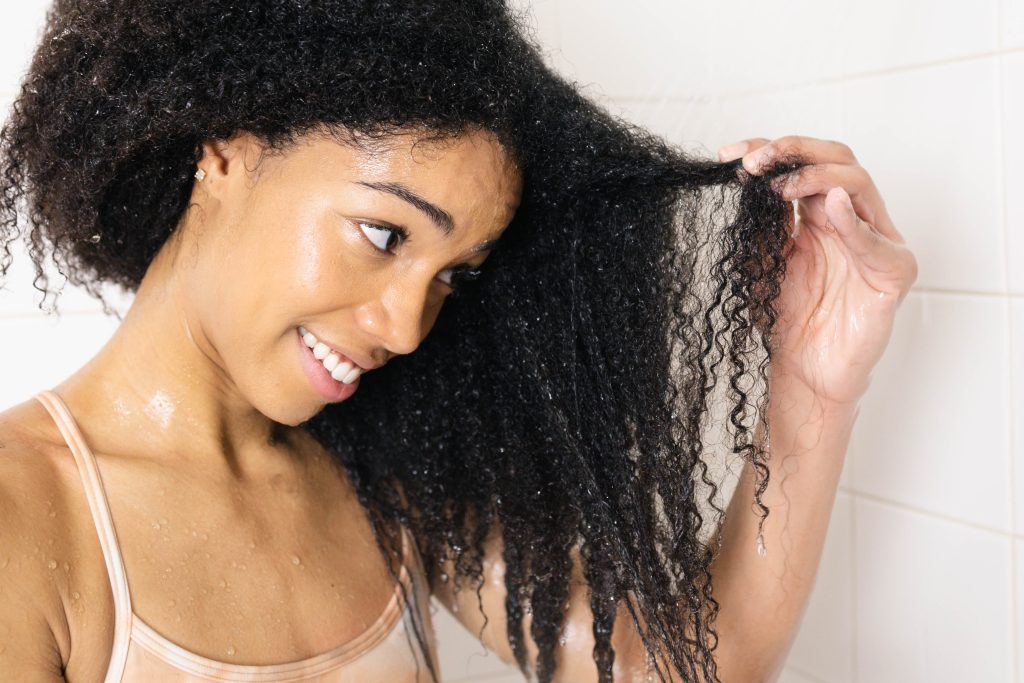 A great way to tell if your hair needs clarifying is if it looks especially dull, if it's struggling to absorb moisture and products, or if you can visibly see the buildup or oil excess–as though it's just sitting on top of your strands.
That being said, too much of anything isn't great. Over-clarifying (just like over-shampooing) your hair can dry it out–so listen to your hair and use products that don't fully strip your strands.
Maui Moisture's New Line: Clarify & Soothe + Black Soap
If you're looking for products that will give you that deep clean while retaining moisture, Maui Moisture has recently introduced their Clarify & Soothe + Black Soap shampoo and conditioner. (Which you can find at Shoppers DrugMart).
It's infused with Black Soap, bergamot oil, and ginger extract–a unique combination of ingredients which helps to cleanse and soothe the scalp while still providing hydration to curls.
This collection is also made with 100% pure Aloe Vera as the first ingredient, which helps to smooth and manage frizz for soft and shiny hair. Aloe-first formulas like these can lock-in moisture to maintain balance and keep your curls looking and feeling their best.
Additionally, all Maui Moisture's formulas are free of Silicones, Parabens, Sulfated Surfactants, Gluten, Synthetic Dye, ALES, SLS, and animal by-products, making them an excellent choice for women who are looking for natural specific hair care solutions.
My Experience with Maui Moisture's Clarify + Soothe Black Soap
I used to be a die-hard LCO (Liquid/Leave-in-Cream-Oil) girl and I really thought I'd have to clarify my hair less often now that I don't drench my curls in olive oil every week.
But I've found that using gels and/or foams have left me just as prone to build up… just in a new way. My products are likely to get flakier faster, as well as just attract a lot of dust and dirt.
I used Maui Moisture's Clarify + Soothe on a recent washday, and put it to the test on hair that hadn't been washed in a couple weeks… and had a lot of gel caked in it.

But the shampoo stepped up to the task EASILY and the conditioner really helped restore moisture to my strands.
I especially noticed that afterwards, when twisting my hair up, the products soaked right into my hair–making it clear I really was working with a clean slate.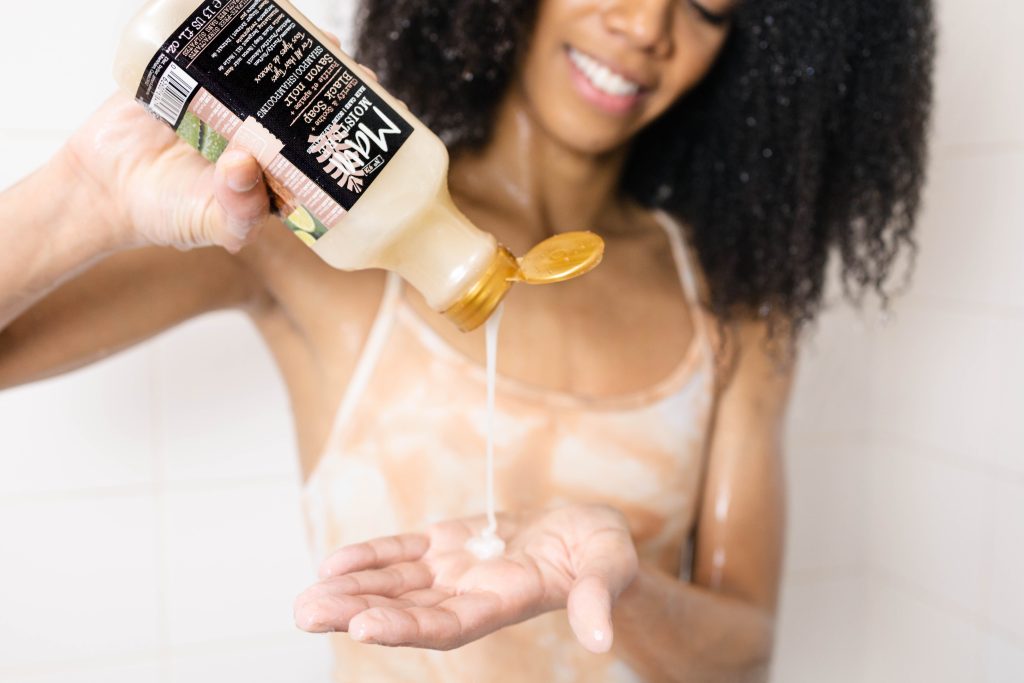 Final Thoughts
In conclusion, clarifying your hair is an essential step in any hair care routine, especially for those of us with natural hair.
By removing buildup from your hair and scalp, you can promote healthier hair growth and improve the overall look and feel of your curls.
And of course, Maui Moisture's Clarify & Soothe + Black Soap collection is an excellent choice for anyone looking for hair care solutions that are effective and affordable.
Let me know if you've had a chance to clarify your hair or use the products! Let's chat in the comments below!
Read more about Maui Moisture products below:
If you enjoyed this post, pin the below to Pinterest: