I'm always over here rooting for Black-owned Canadian businesses, so I'm very excited to be partnering with QBeauté (a brand new online Beauty Supply Marketplace), to bring you this blog post!
If you're a Black Canadian like me, you've probably found yourself asking at some point or another: Where can I find local beauty supplies and products?
When we look to social media, the products with the latest-buzz are almost always from the states. This usually means awful shipping costs, heavy duty fees, and the plain fact that we aren't shopping local and giving back to our community.
As far as I knew growing up, there were no Canadian beauty options available for Black people. And if they did exist, they weren't on anyone's radar, let alone particularly accessible.
Canada's come a long way, especially since the Natural Hair Movement first picked up steam, but there are still tons of gaps to fill when it comes to the beauty department.

And that's why I love the vision behind QBeauté. They are actively working to fill those gaps.
Who is QBeauté?
QBeauté is an up and coming, Black-owned, women-owned online beauty marketplace. Think of it them as your local beauty supply shop, but online (and therefore, accessible).
The goal of this platform is to connect Canadian beauty sellers with their customers. They act as the middle-man, holding space for Black Canadian Beauty businesses to shine.
They carry beauty items ranging from grooming supplies and accessories, to hair-care products, skin-care products and more.
I for one, am eyeing some braiding hair jewelry for my next round of box braids, a silicone scalp massager, and some hair butter. And I LOVE that I can pick them all up at one Black-owned place!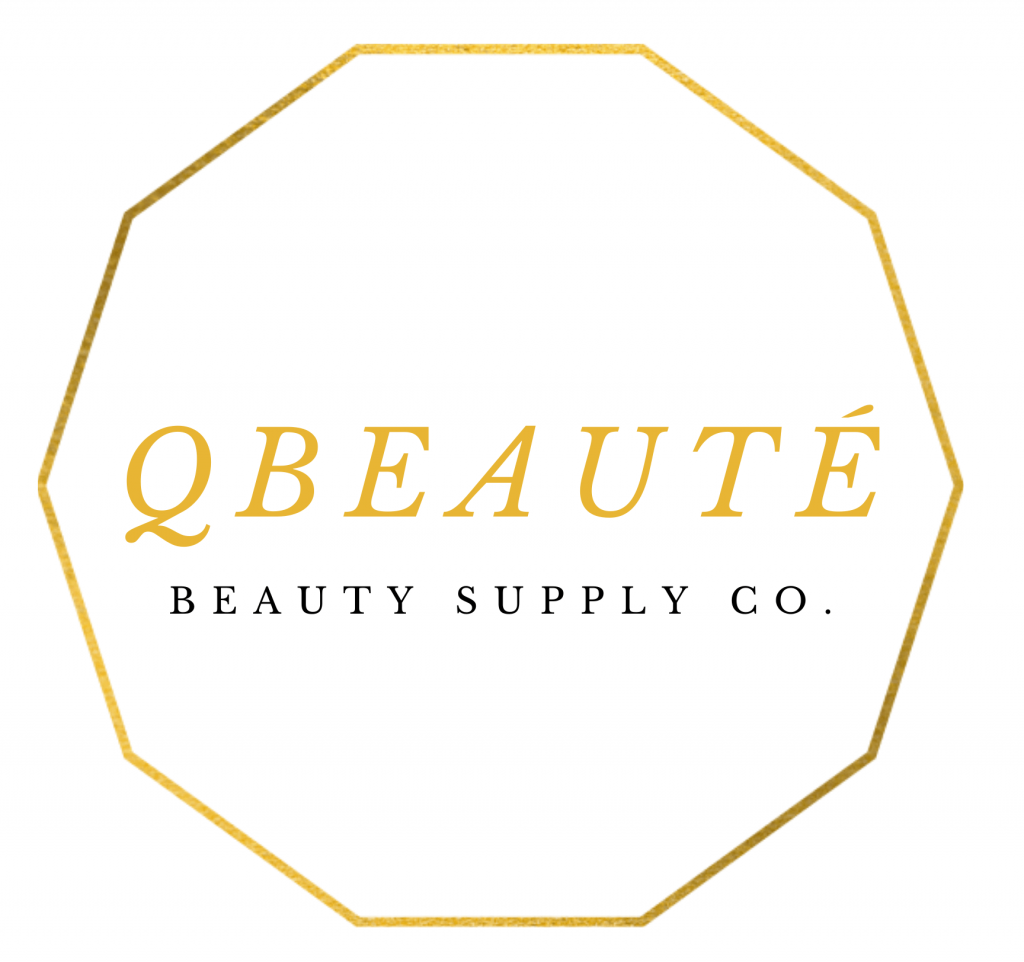 While Qbeauté's platform is perfect for all Canadians, it is especially ideal for people like me (a Black woman on the west-coast), or for those who live in more rural parts of Canada. I.e. locations that are likely lacking a physical beauty supply store.
And besides, with lockdowns coming and going, who can rely on a brick and mortar right now, anyways?
Shop QBeauté to Find Black-Owned Beauty Products
What I especially love about the idea behind QBeauté, is that it is a place that benefits both Black Canadian shoppers and sellers.
But first, let's talk from the customer's perspective. What's the benefit of shopping at an online marketplace?
Well, quite simply. You have the the luxury of choice, and the ease of having everything in one place. And because QBeauté features only Canadian, Black-owned businesses, you know where your dollar is going!
Remember, QBeauté is still growing, so I definitely recommend signing up for their mailing list. Not only will you get 15% off your purchase, it'll ensure you're notified of new product additions and sales!
Yes, please!
Black Business Owner? Sign Up As a Vendor!
If you're a Black-owned Canadian Beauty brand looking for an online marketplace to showcase your goods, I definitely hope you consider becoming a vendor with QBeauté.
The more businesses that join, the greater success QBeauté will have as a platform, and in turn, the greater the reward will be for all the involved brands.
There's a clear benefit to positioning your stock alongside other sellers. Think of it like a grocery store; you never know who may be browsing your aisle and pick up your products.

Having your own website and platform is still incredibly important, in fact, this is my belief no matter who you are. But relying solely on your own platform will mean you need an exceptionally strong marketing strategy to get it in front of your ideal customers. And you are simply missing out on sale opportunities by not diversifying the storefronts where your products are featured.
So what are the requirements to apply as a vendor?
Well, you must be:
A Canadian, Black-owned business.
In the beauty niche
Independent/informal beauty-sellers are also accepted.
Pretty straight forward, right?
Qbeauté outlines the benefits of selling on their site below:
Final Thoughts
I truly believe great things are in-store for QBeauté. And the value is truly exponential as more businesses sign-on.
I love that there are people out there developing platforms to specifically highlight Black-owned, Canadian Beauty brands. So…
If you are a Black Canadian shopper, definitely go sign up for their newsletter.
If you are a Black Canadian Beauty brand, definitely look into applying as a vendor!
While you're at it, keep tabs with QBeauté on Instagram at @QBeauteCanada!
If you enjoyed this post, pin the below to Pinterest:
Related Posts: