Wondering if you can use Coconut Oil for shaving cream on your legs and body? Real about it here, and see if you'd be willing to slather coconut oil on your legs to shave.
*Some of the links included in this post are affiliate links. This means, at no additional cost to you, if you click on them and make a purchase, I will make a small commission.*
I'm sure by now, you have seen the coconut oil meme floating around the inter webs. And perhaps if you are like me, you have caught yourself wondering how much of the above is truth, and how much is inserted for the sake of a quick giggle.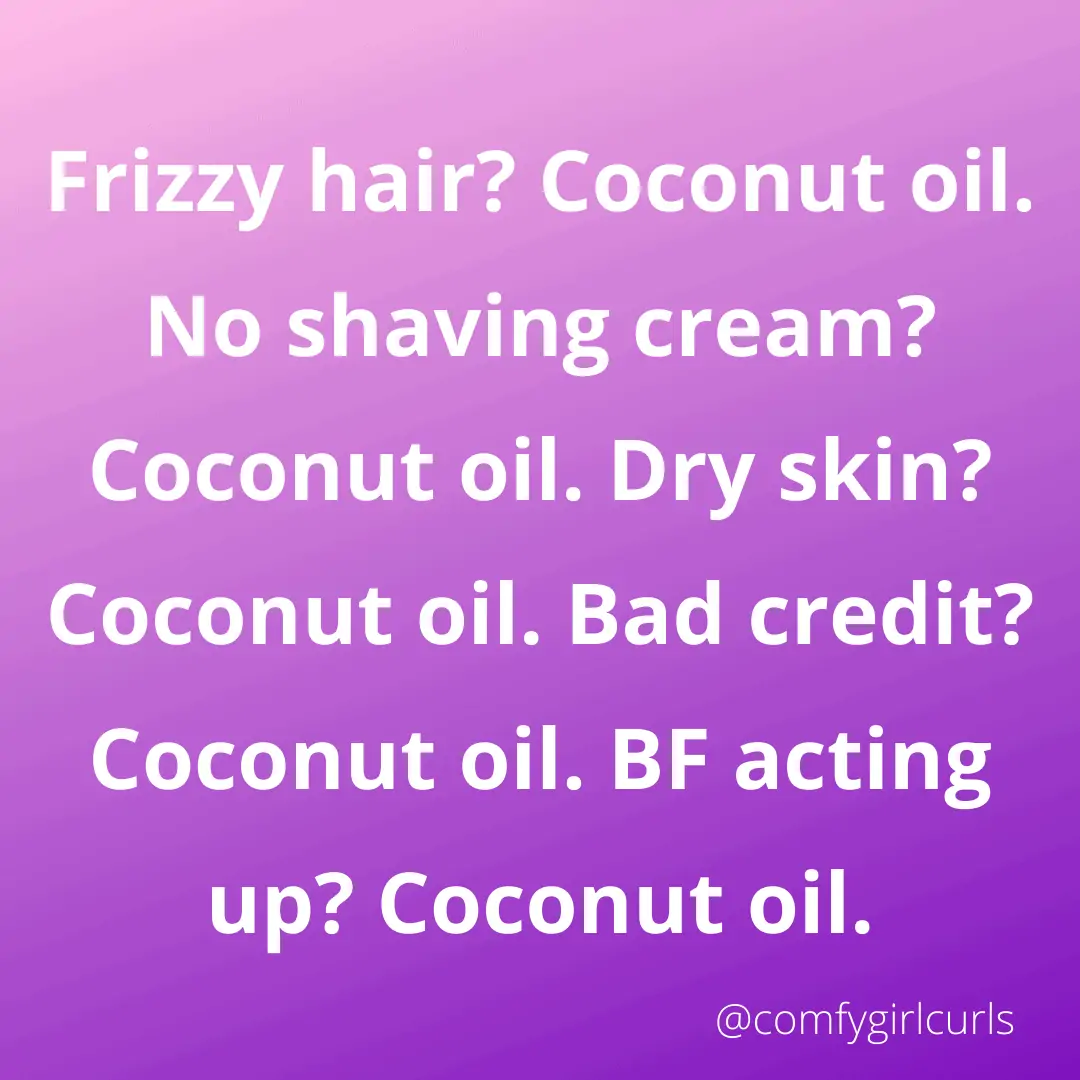 I mean, obviously we know coconut oil is the go-to cure for a crazy boyfriend, as well as a great hair-care product, but what I have always wanted to know, is does coconut oil really work as a shaving cream?