Have you been hunting for cute camera bags for women? You know, a stylish bag to hold your DSLR or mirrorless camera, that looks like a purse?
And not… whatever this is?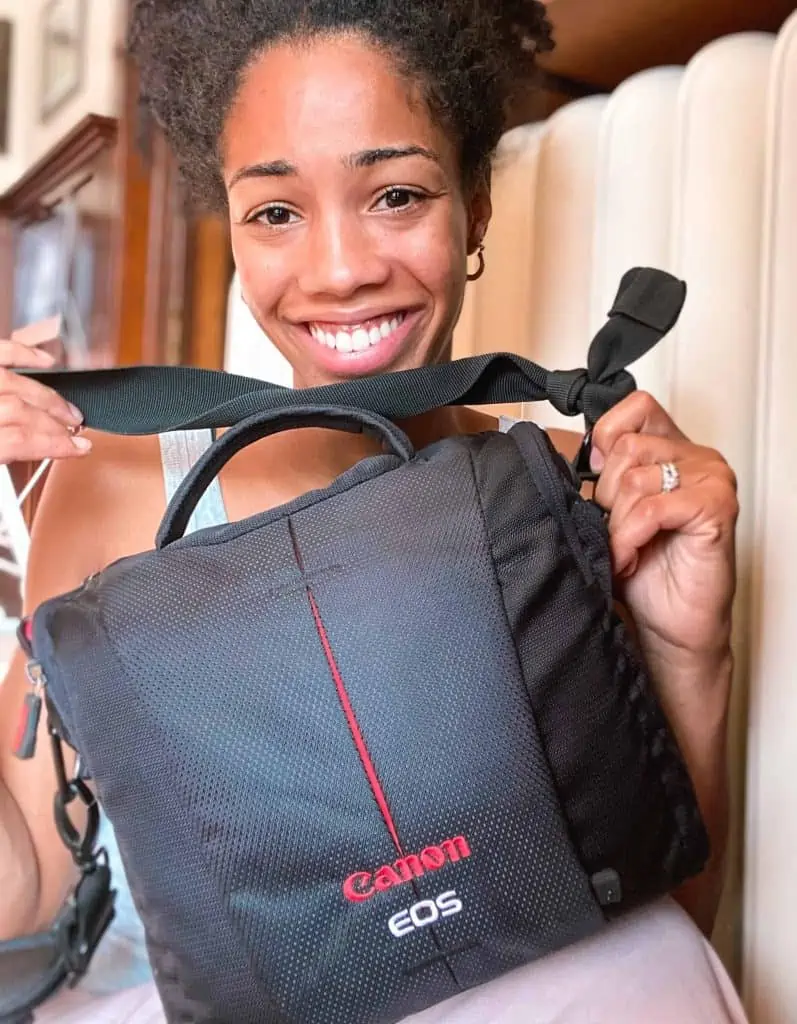 I'm sorry Canon. I love you, but I am sick and tired of lugging around my branded bag. It's bulky, it's not the most stylish, and honestly, it screams to the world "I HAVE A CAMERA ON ME".
Also, while I'm here providing feedback, the hardware on my existing bag squeaks like crazy.
*Some of the links included in this post are affiliate links. This means, at no additional cost to you, if you click on them and make a purchase, I will make a small commission.*