Back in 2016, inspired by Humans of New York, I created Project Natural. It was a little street photography series featuring different people with Natural Hair around the city (and once, in Guatemala).
The project has since been retired, but I wanted to consolidate all the pictures and captions into one place, so that they weren't completely lost.
But first, some history…
How Project Natural Started
As I mentioned above, HONY was my inspiration. I loved that candidness of the photos, and how the images and stories shared had me feeling to connected to people I had never met.
With Project Natural, I wanted to channel some of that feeling, but make it relevant to my blog and my journey.
The goal of Project Natural; was to showcase the diversity and beauty in all natural textures in a community where certain curl patterns are deemed "better" than others.
It's kinda crazy how I, an introvert and amateur photographer, found the courage to ask complete strangers for their photo.
For the length of the project (just over a year), I would would quite literally carry my camera everywhere I went. When I saw someone I wanted to photograph, I approached, them, gave them my pitch and my business card, and waited for them to say yes or no.
Believe it or not, no one ever said no to having their photo taken.
What I learnt from Project Natural:
First, that I learnt how to step out of my shell. To this day, I don't really know how I went up to total strangers, and asked them for their picture. It helped me become a little more confident, and helped forge some cool connections.
Second, there are a lot fewer Black people in the city than I had originally thought. The amount of times I would run into the same person over and over again, even just from afar, was a little ridiculous. I know Vancouver was small, but I didn't realize how small until I started this project.
So many people I photographed also knew another person I had photographed at some point.
Third, people are genuinely nice and open. My biggest fear going into this project had been rejection–that people would say no to me. But not one single person did. Everyone was so kind, warm, and open.
The Project Natural Photo Gallery:
I'll be sharing all the pictures I took, along with their original titles and captions/posts that went along side them. We'll start at the beginning, oldest to most recent.
"Natural is Beautiful"
Original Post (July 26th 2016):
This is the first of what I hope to be an ongoing project that runs on my blog. Inspired by Humans of New York, my goal is to A; get out of my shell, and B; bring attention to those owning their natural hair in the city (or where ever else my journey takes me).
A huge thank you to this beautiful lady for not only accepting my request for a photo, but for being so gracious and kind about it. Now I know that this is something I can really do!
Here's to many more!
---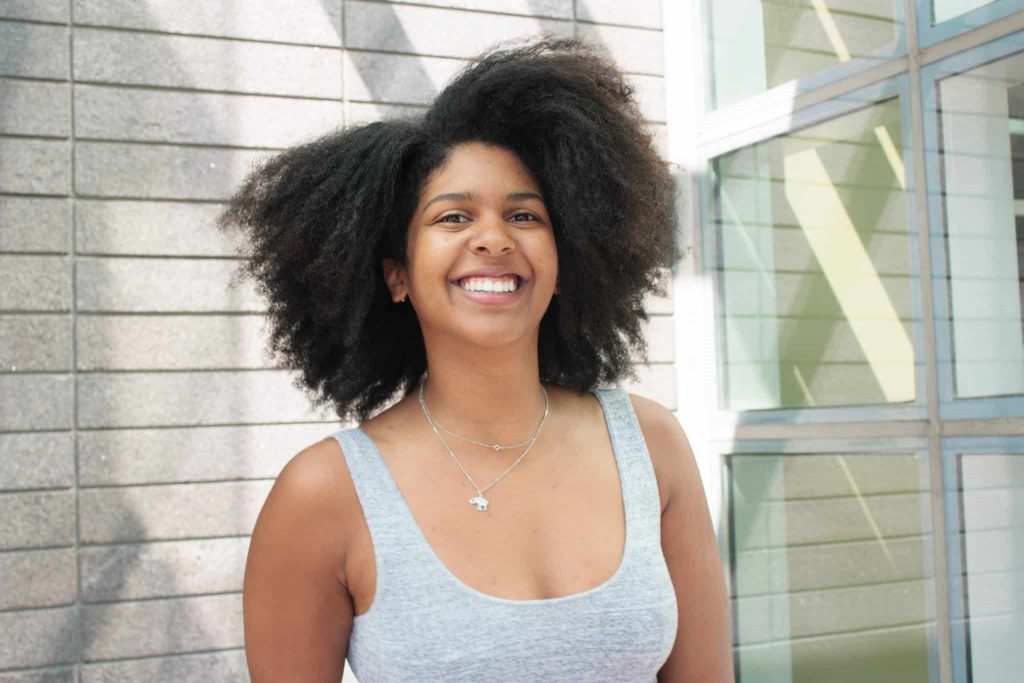 Three Years Natural
Original Post (August 1st 2016):
This is the second person I have asked, and the second person to agree to have their photo taken, and I am so incredibly grateful.
Are there some questions you would love to ask Natural Haired ladies in the street, but were to shy to ask? Leave them in the comments and I'll add them to my list. Now that I have built up the confidence to ask for photographs, it's time to build up to conversations.
---
In a Rush
Original Post (August 1st 2016):
I saw her and immediately loved everything about her. Although in a rush, she said yes for a quick photo. (I am grateful for her recommendation that we don't take it next to the garbage can.)
---
My Hair is Awesome
Original Post (August 16th 2016):
"It takes two hours to straighten it. Why would I want to do all that? My hair is awesome."
I saw this lovely lady on the skytrain while heading to work, and her hair was out in a wicked afro. I ended up getting in my head, and not asking her for a photo. The next day, I ran into her again and bucked up the courage to ask her for a photo.
---
Flower Bun
Original Post (August 19th 2016):
Ran into this lady waiting for the train, loved the flowers around her bun.
---
Don't Touch my Hair
Original Post (August 21st 2016):
"I don't like anyone touching my hair. Not even my parents. Then I come here and everyone's going in, and it's like is this a free for all? People don't come up to you and touch your pants and say "I like them", so why hair?"
"And I don't know where your hands have been, so don't touch me. It doesn't make sense to me, if you like it, just say it."
When I said I wanted their photo for my natural hair blog, the lovely lady on the right cautiously asked if it was okay that she was wearing a weave as she grew out her natural hair beneath it. Obviously I said of course, (especially as it looks freaking amazing!) But she brought up a point I wanted to share.
While Project Natural is designed to feature different textures in the city, I am also all about showcasing different protective styles; box braids, twists, weaves, whatever you got, I'm open to celebrating it! Because the truth is, protective styles are such a reality in the natural hair world that without them, our hair would face a lot of damage. So rock on with your protective styles, celebrate them as much as you do your natural born curls!
---
Curly Vancouverite
Original Post (August 26th 2016):
Was able to meet a Curly-Haired Vancouverite!
The more people I talk to, the more I realize how rare it is to find someone from Vancouver.
I couldn't decide on a photo that I liked the best, but then I realized that Project Natural is my project, so I make my own rules and that I would post my top three. Which one is your favourite?
---
Pink Curls
Original Post (August 27th 2016):
Had to chase her down across the street! I couldn't miss the chance to capture her amazing curls.
(Believe it or not, she dyed them herself.)
---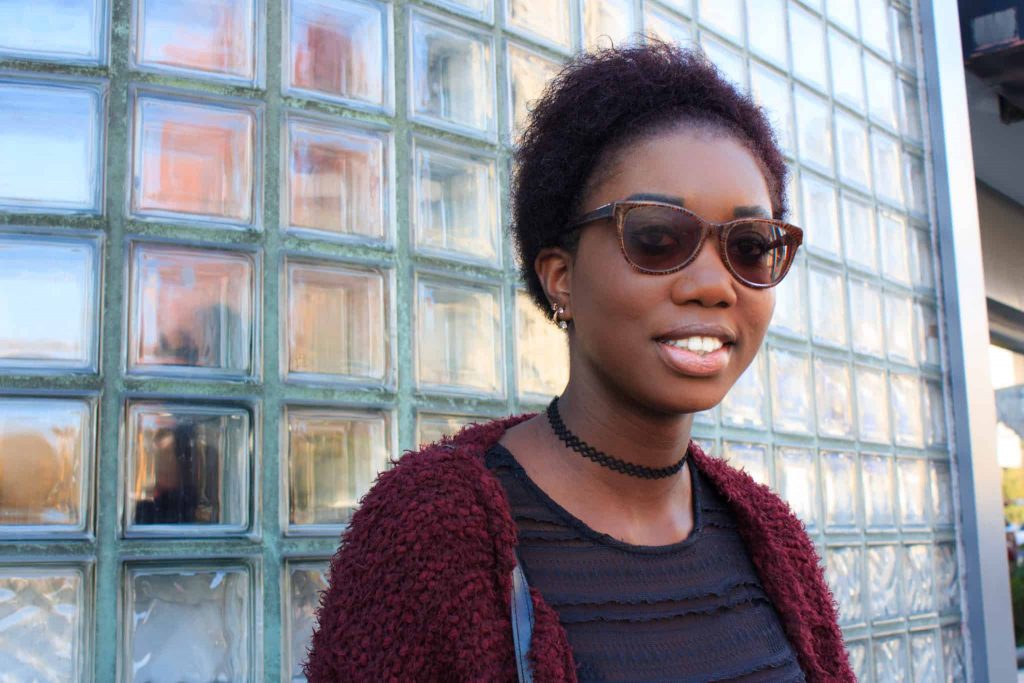 From France
Original Post (October 1st 2016):
Naturalista from France; started transitioning to Natural 7 months ago!
---
I Want to Look Like I'm From Africa
Original Post (October 4th 2016):
"What made you decide to go Natural?"
"I was tired of processing it… and I wanted to look like I came from Africa."
---
Toronto Natural
Original Post (October 6th 2016):
Caught this Toronto Natural in town, rocking a great protective style! She's a dancer for the Raptors, and runs a Youtube Channel with her BoyFriend.
---
Hair out in the Season of TWAs and Protective Styles
Original Post (October 9th 2016):
Caught this smiling naturalista rocking her hair out in the season of TWAs and Protective styles.
---
Serious Style and a Tapered Cut
Original Post (October 11th 2019):
Seriously enviable style found on Granville Street.
---
Cantu Lover
Original Post (October 15th 2016):
Wish I had caught this beautiful Naturalista in daylight so I could score a brighter and clearer photo, but nonetheless she looks lovely and I was glad to meet her! She is also a great Cantu lover like so many of us are!
---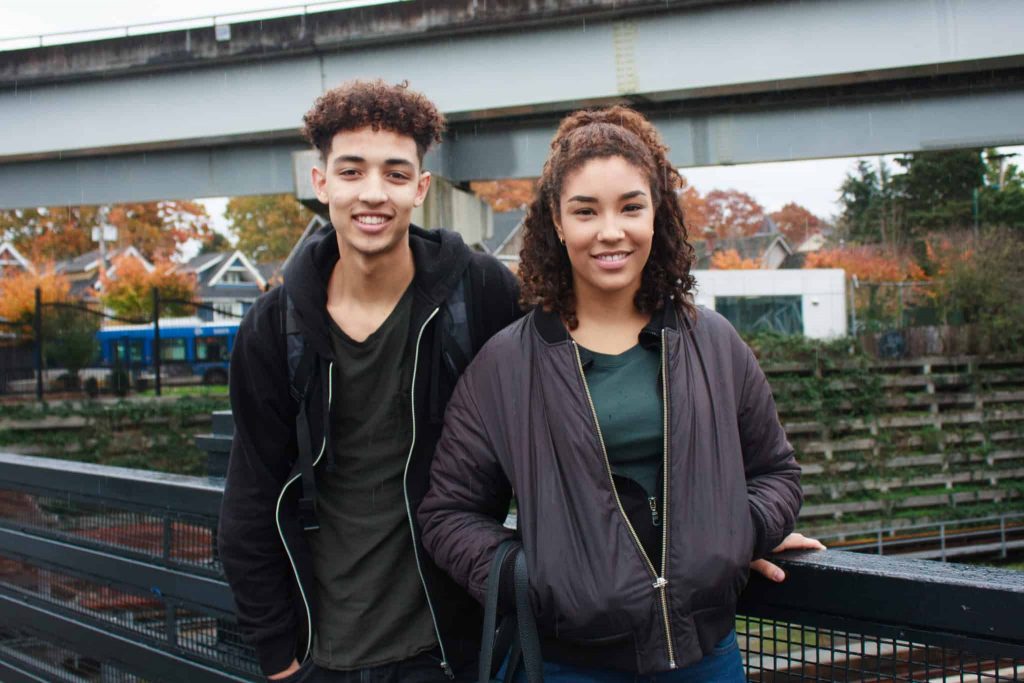 Curly Haired Couple
Original Post (October 25th 2016):
So much thanks to this adorable couple for standing in the rain long enough for me to snap their photo!
---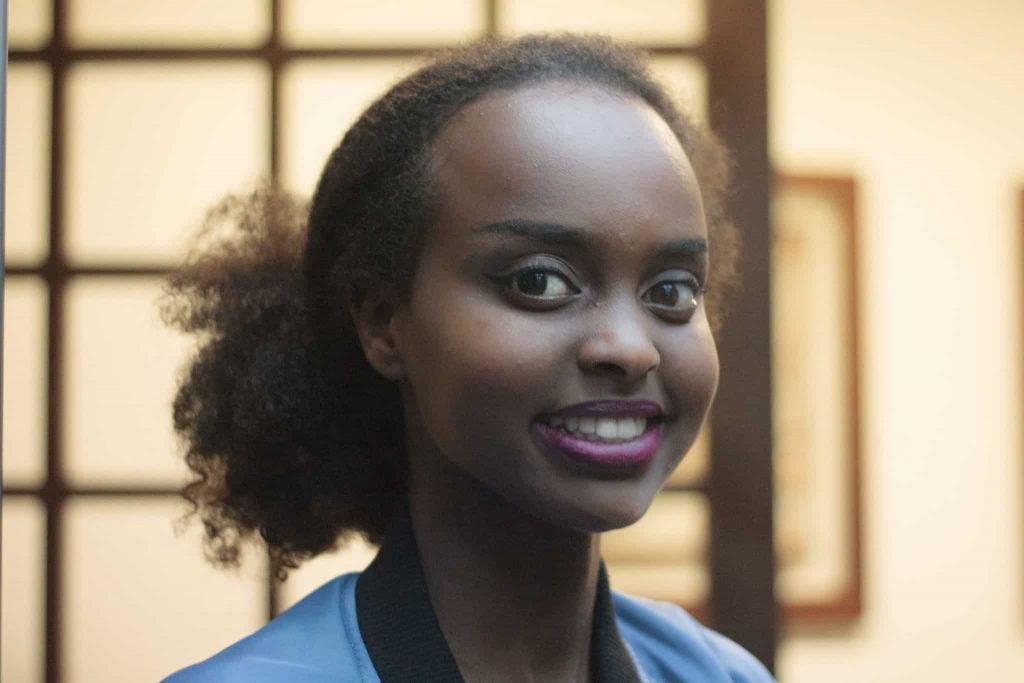 Elevator Meeting
Original Post (March 3rd 2017):
While visiting family in Guatemala, I met this Naturalista in an elevator. Talk about an "elevator pitch", I think it was over the span of 30 seconds that I told her what I did, and if I could have a photograph. In my rush, it's a bit blurry, but her beauty shines through!
---
Pro-Representation
Original Post (August 16th 2017):
Caught up with with this Naturalista at Vancouver Mural Festival. She is so excited to see the West Coast's increase in representation! (We are starting to step it up over here!)
---
We Meet Again
Original Post (August 19th 2017):
If you've been following my blog for awhile, you may recognize the subject of this photo. This is Alexandria. She is the first stranger I had asked to photograph for #ProjectNatural, back when the project didn't even have a name!
This is actually the second time that I have run into her in the streets of Vancouver since first taking her photo! (The last time, I just didn't have my camera.) I give this beautiful human so much credit for my confidence in photography, and for the fact that I have continued on with #ProjectNatural. If she hadn't said yes when I first approached her, if she hadn't been been so gracious and kind, I probably would have been completely turned off of the idea of asking strangers for their photographs.
---
Show 'em Your Length
Original Post (August 21st 2017):
I'm so impressed by how natural people are able to act in front of a camera held by a stranger. Thank you Michella for saying yes to a picture for #ProjectNatural .
I really felt like I hit the jackpot at Vancouver Mural Festival. This is where I met Michella, who was hanging out with Alexandria. Before I even recognized Alexandria as being the first person I ever photographed, I saw them in the distance and thought "Wow, I need to photograph these two beautiful ladies!" *Stay tuned for some photos of them together!
---
Friendship Goals
Original Post (August 26th 2017):
I ran into these beauties at the Vancouver Mural Festival. They were so open to having their photos taken, and were impressively at ease in front of the camera!
---
The Most Contagious Laugh
Original Post (August 29th 2017):
I don't know what it is about me, or about Vancouver, but the world is seeming increasingly smaller as I progress with my project of photographing strangers. I had seen this lovely lady from afar twice, before eventually taking her photo. Both times, I thought wow, that girl is so cool, I would LOVE to take her photo, but I didn't have the courage to. In the end, when we saw her again, one of my best friends took the reins (ignoring my protests), and approached her for me. When she turned around, I realized that while I had spent so much of that time being self-conscious and shy, her and I had actually met before. In fact, we were Instagram friends.
About a year prior, Tilda had brought me into this woman's place of work. She had said, you have to see her. She is #hairgoals, and you should take her photo. At the time, she was busy working, but we followed each other on Instagram, and I talked a bit about doing a photoshoot, but I never followed up.
Fast forward to now, I am so glad that I got the chance to take her photo in such an impromptu way–the way that I wanted Project Natural to work.
---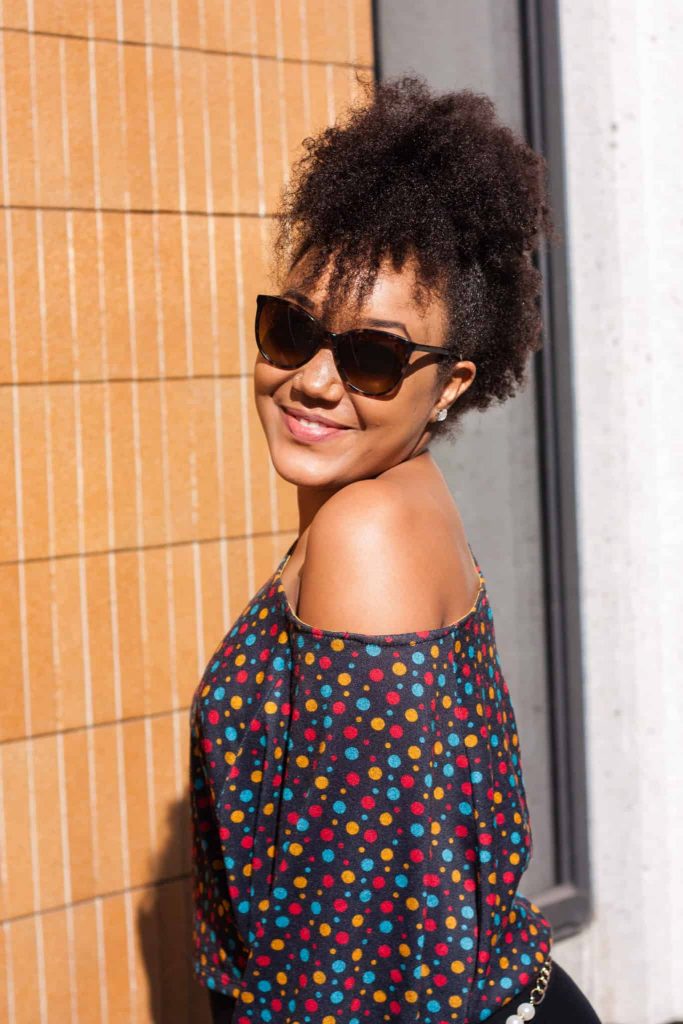 Frohawk Inspiration
Original Post (September 5th 2017):
Sometimes people are just so photogenic, and I'm just so indecisive that I have to share more than one photo of someone.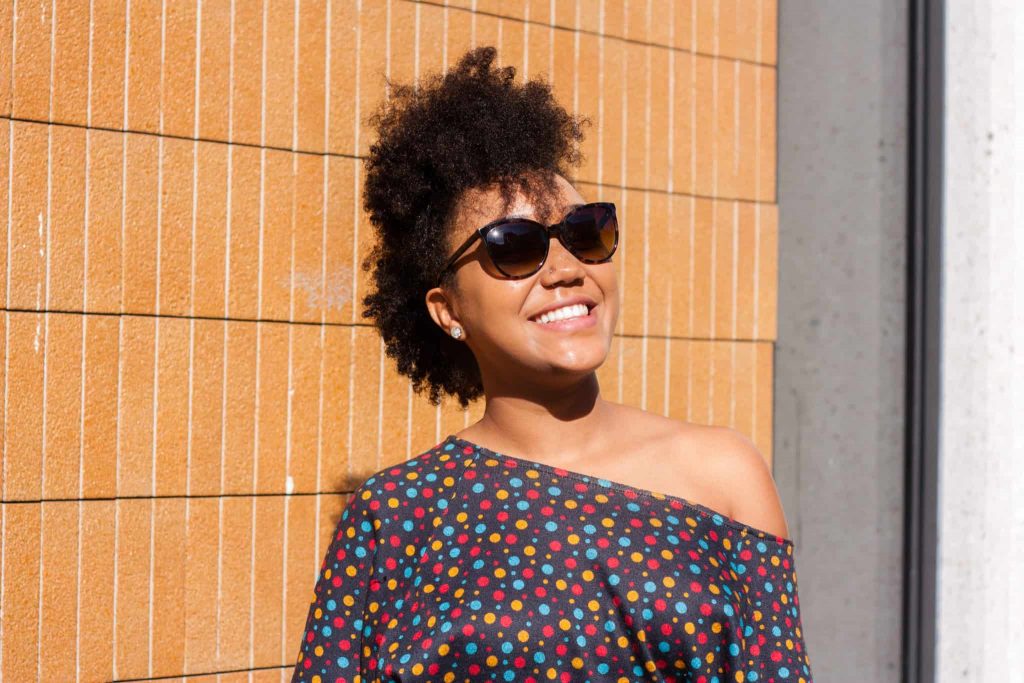 ---
Final Thoughts on Project Natural:
And there you have it. All the pictures I took over the course of Project Natural. It was such a cool experience, and while I often consider starting it up again, I know I couldn't balance it with the work I've been doing on my blog.
That, and these days, who's really just roaming around outside?
Thank you again! Leave your any comments below!
Related Posts: