Although this costume inspiration is for absolutely anyone, as a Black woman, I was inspired to do this Halloween costume because of Halle Bailey's upcoming 2023 portrayal of Ariel in Disney's live action The Little Mermaid.
I made my costume *mostly* from scratch, over the course of two days. Which was incredibly ambitious, but the frantic countdown of working on a costume days before Halloween has become my own chaotic tradition.
I've always wanted to try my hand at cosplay, so this is my one time a year where I get to pretend I'm anything close.
And I'd like to note there is something incredibly satisfying about getting a compliment on a Halloween Costume, and getting to respond with "thanks, I made it!".
*Some of the links included in this post are affiliate links. This means, at no additional cost to you, if you click on them and make a purchase, I will make a small commission.*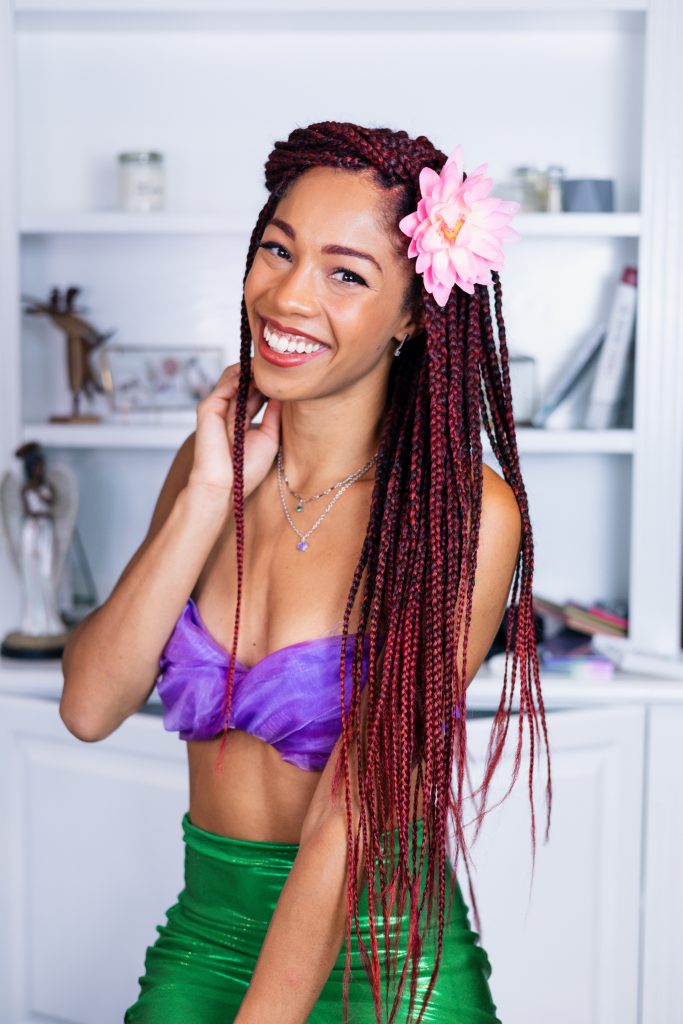 Becoming the Little Mermaid for Halloween
So now let's get into how I brought my costume to life, sharing in the order that I worked in…
Which in hindsight, is again.. a little chaotic.
Ariel's Red Hair
If you want to do the simple thing, I recommend you buy a red wig.
But I have a personal goal of recreating beloved cartoon and anime characters with a "Black Girl Magic" spin. This usually looks like seeing how I can represent their hairstyles using my natural hair or a protective style.

So when it came to becoming Ariel, I knew I wanted long, vibrant red box braids. And I think faux locs or twists would also be gorgeous.
But considering I was working on a very tight time limit, I wasn't able to get the colour I wanted.
I originally wanted something like either of the below.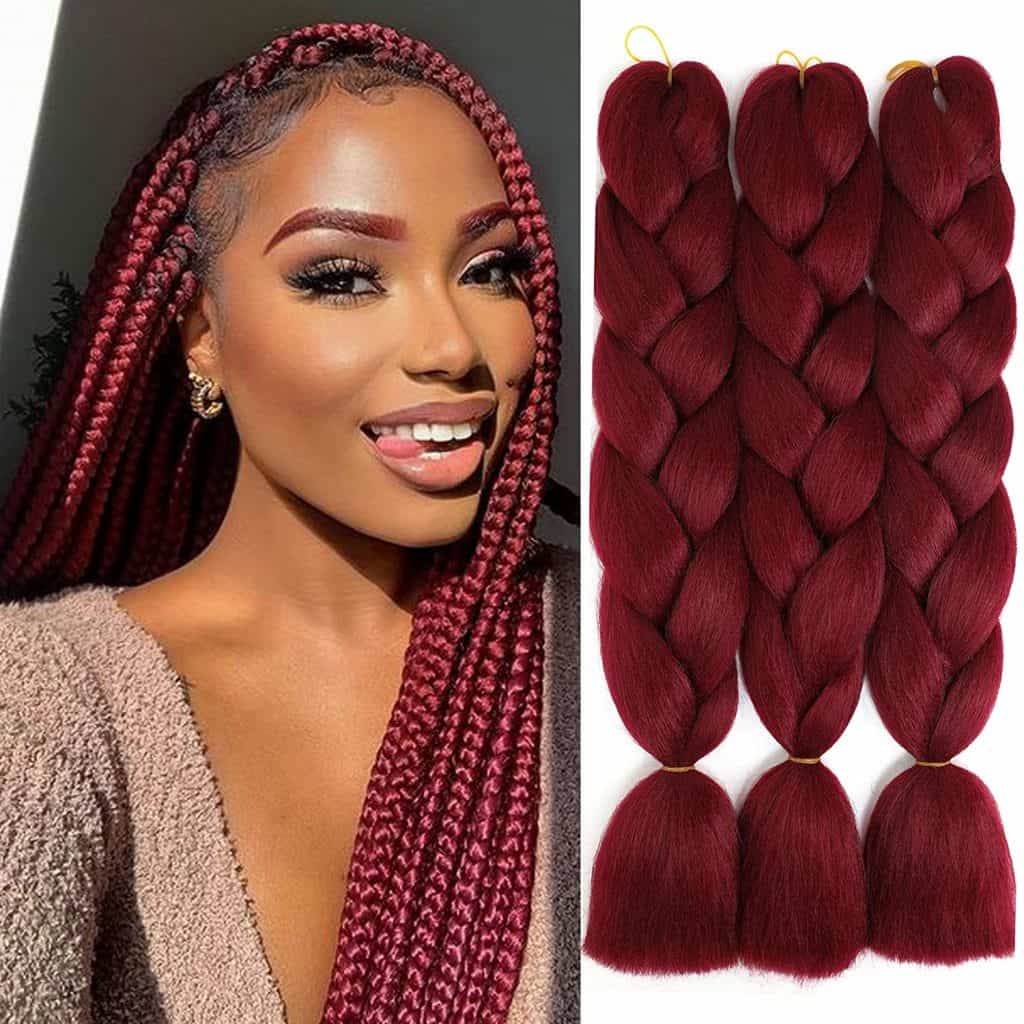 But I ended up only being able to find Ombre Black to Burgundy/Red braiding hair. Which is a colour I've actually done a few times before.. and I knew wouldn't fit my vision.
I decided to persevere, and about… 16 hours later I finally finished.
And then I ended up buying some red temporary hair spray from the costume store. I was also considering some red hair wax, but couldn't find any on such short notice.
Vancouver is really lacking in beauty supply stores…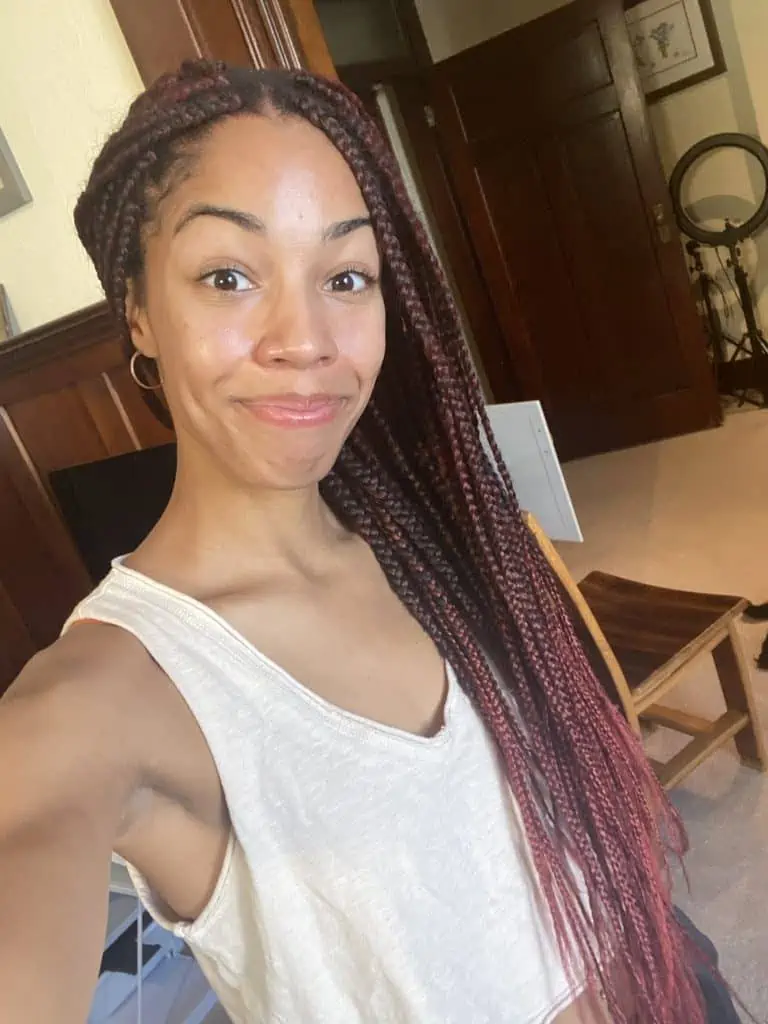 The Little Mermaid Tail
Level Easy: buy an actual tail or just wear a cute green skirt.
If you opt to just purchase your Little Mermaid Tail, below are some great options I was eyeing on Amazon. (I couldn't order any of them in time, which is partly why I was forced to make my own bottom.)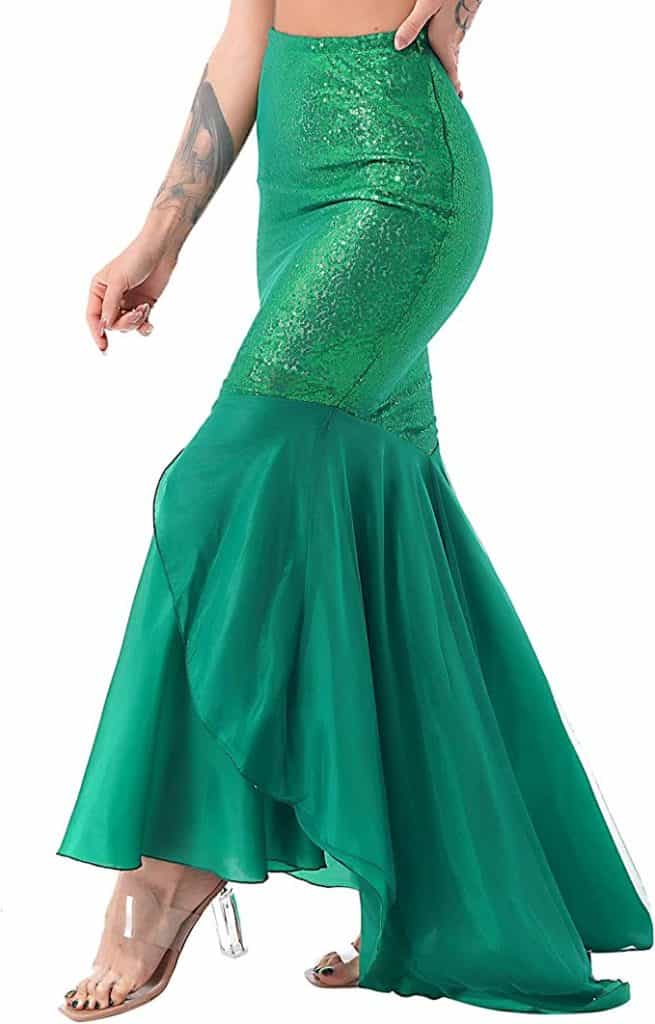 Level Kaya: hand-sew a skirt from scratch even though you suck at arts and crafts.
If you're opting to mostly make your costume, like I did… you will need a stretchy and shiny fabric for the main part.
I bought mine at Dressew in Vancouver, but I'm sure you could order online, or find something similar at your local craft/fabric store.
Then I cut and sewed by following a video I found on YouTube for a DIY Pencil Skirt.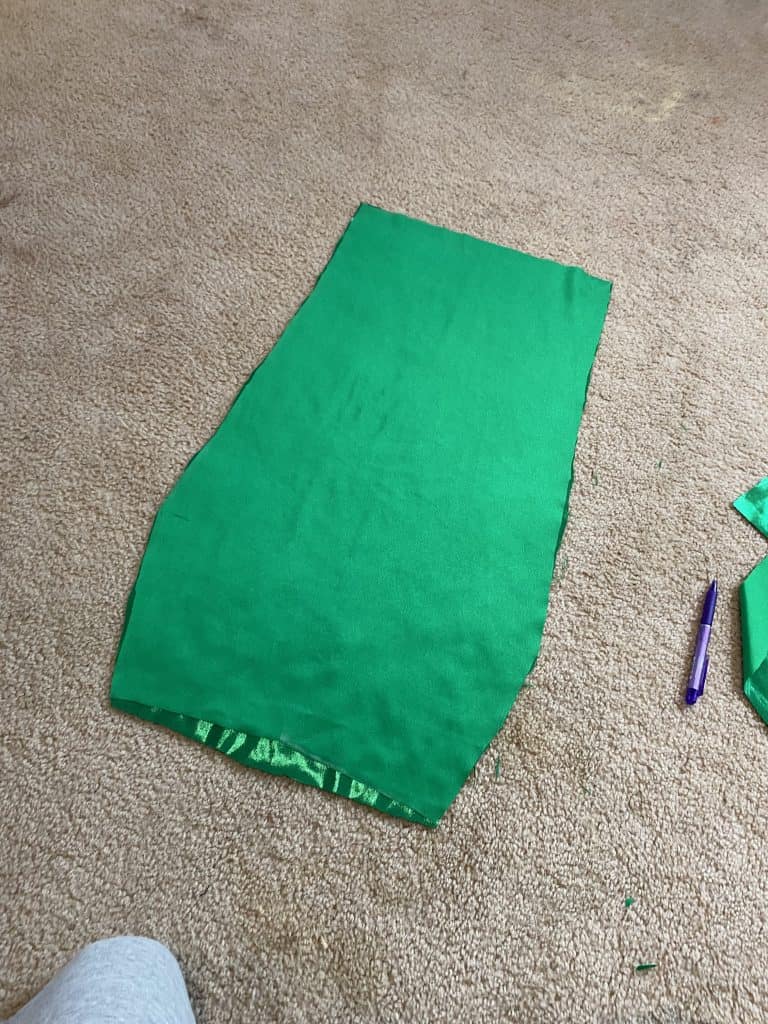 Then for the bottom–the fin portion, you'll need something puffy/fluffy/flowy. I originally was going to purchase organza and tulle.

But then I went to Spirit Halloween and found a green tutu. I promise you.. it works beautifully, just wait.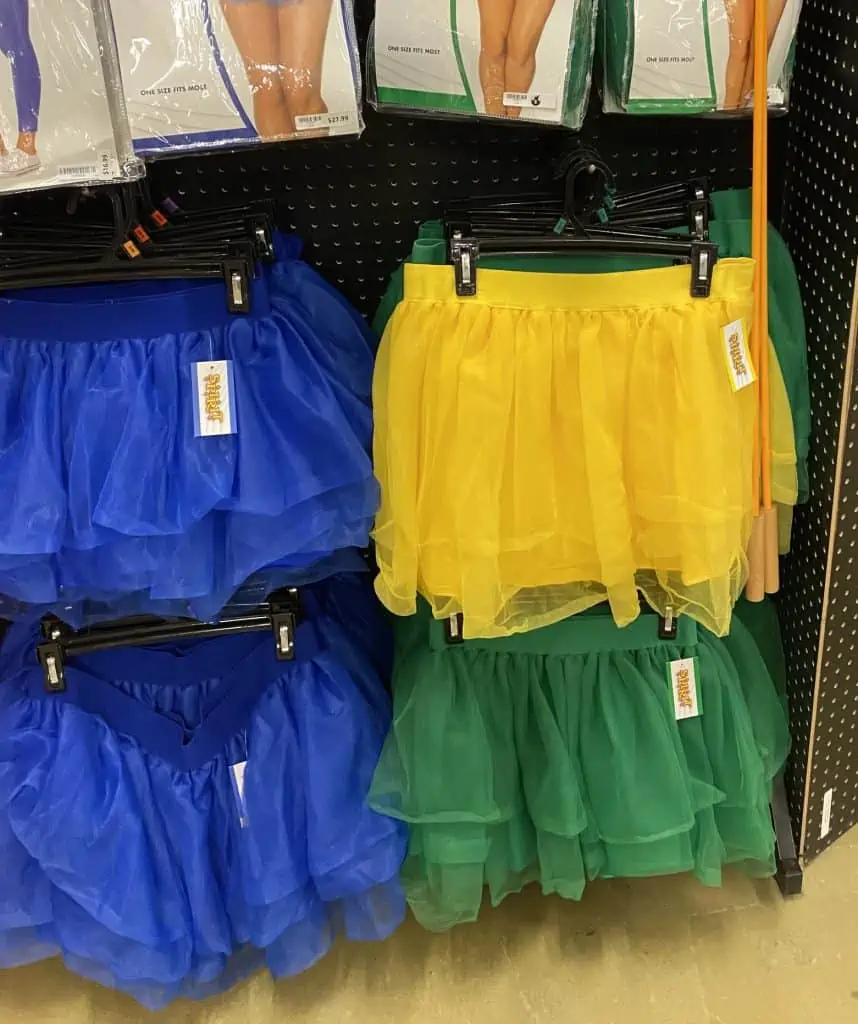 I was feeling lazy and just fabric taped it to the bottom of the skirt I made. I probably should have sewed it though, because it kept coming undone…
Ariel's Purple Shell Bra
Level Easy: Buy a purple top, bandeau, or shell-like costume.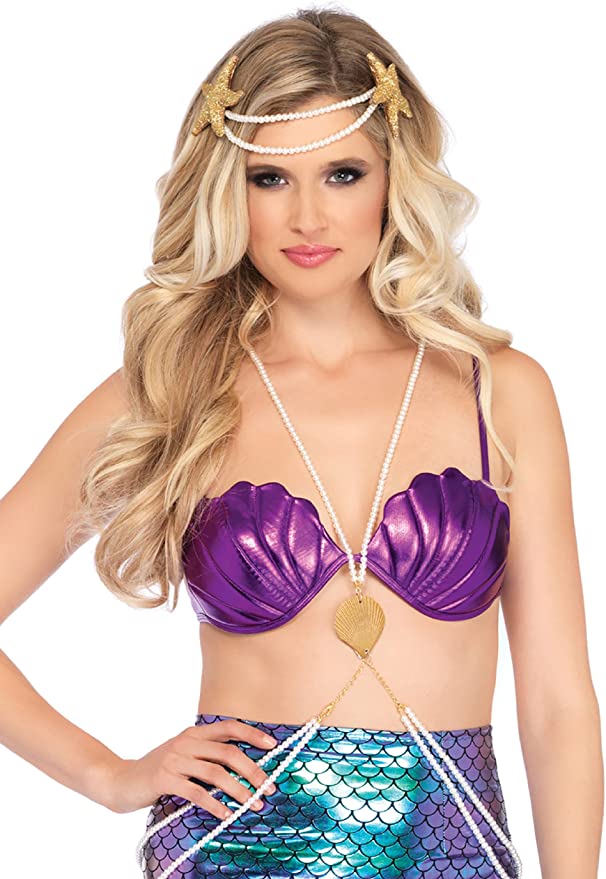 Level Kaya: Buy purple organza and hand stitch it to an existing purple bandeau swim top.
It was cute… but extremely finicky.
Little Mermaid Accessories
I didn't go in with much of a plan for accessories, but I found little bits and bobs while I shopped around town.
I found a fake lily pad at Dressew, and was able to detach the flower and pin it to my hair.
At Spirit Halloween I found a Disney Princess Jewelry Set that came with fork (or Dinglehopper) earrings, and a necklace with a shell on it.
I'm sorry, I scoured the internet for the same set to link for you, but couldn't find the set.
I also planned to wear a pair of green strappy heels with the look, but I didn't end up going anywhere… so I have no pictures in them.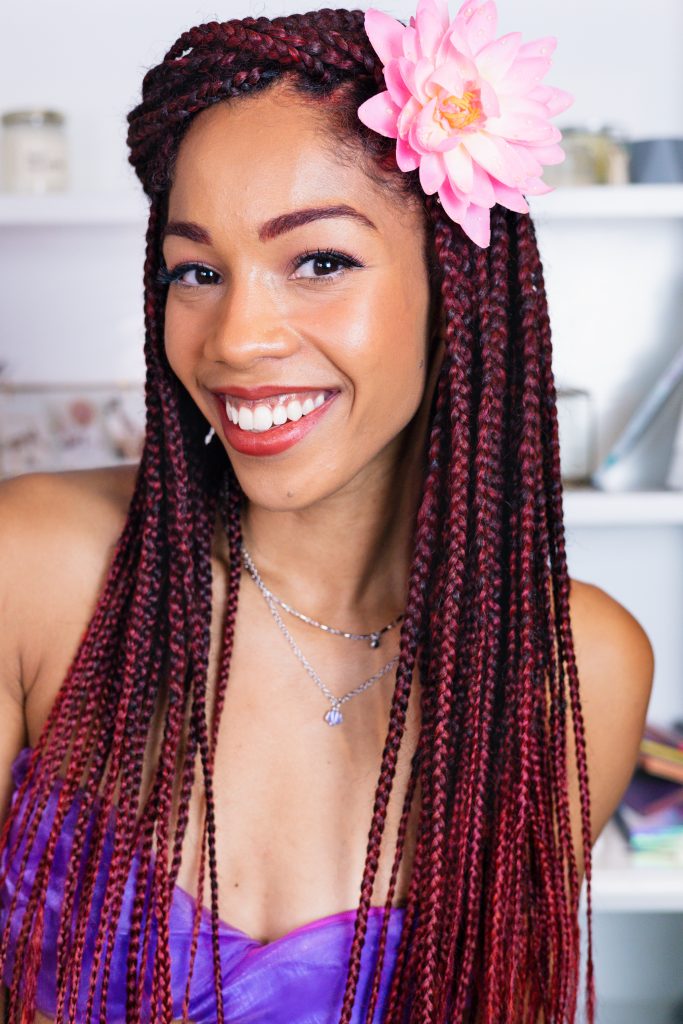 And y'all… if I had money-money… I'd go for something like these: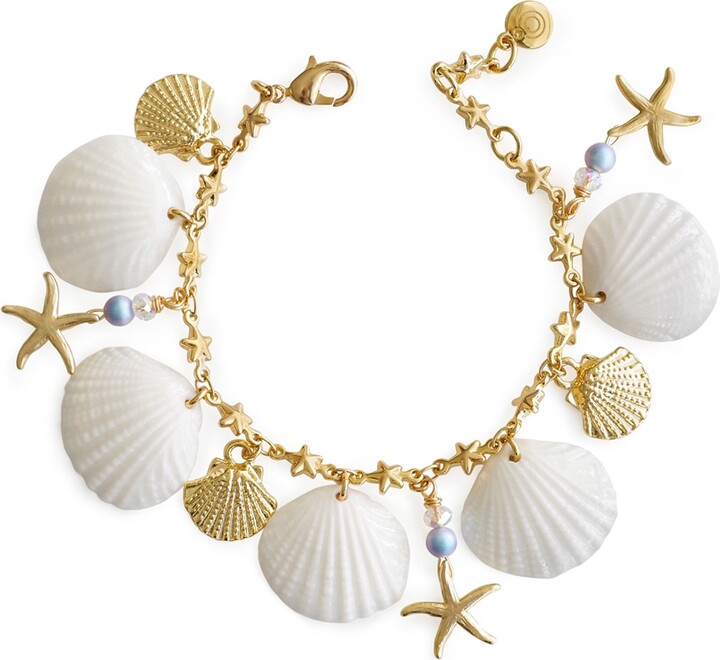 Makeup
I'm definitely not a makeup artist.
So I'm not going to walk you through my entire makeup look. But there were a couple things I put some extra thought into. I…
Used red eyeshadow to colour in my eyebrows.
Dusted my lids with purple shimmery eyeshadow.
Cut my false eyelashes in half, because I wanted to go for more of a youthful "cute" look, and full eyelashes felt too heavy and sultry.
Lined my waterline with white eyeliner to make my eyes appear a bit larger.
Essie had also gifted me some nail polish earlier in the month, and I used two of their shades for what felt like a very-Ariel vibe.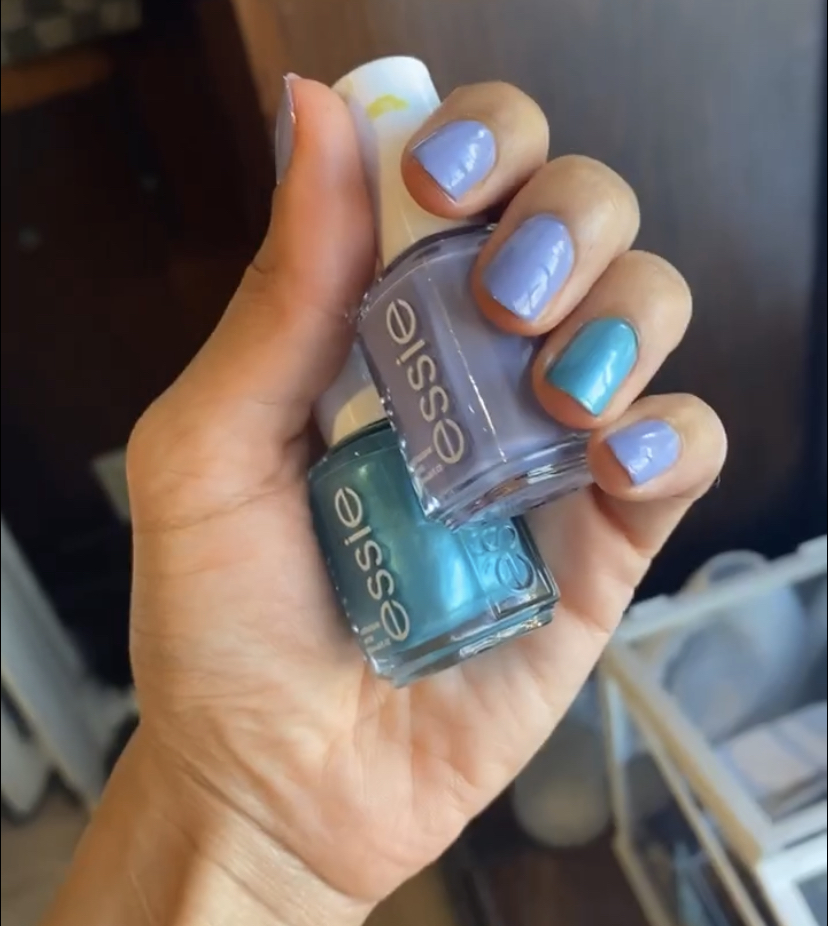 Completed Look: Black Little Mermaid
On Halloween day, my husband and I rushed out to beat the setting sun so I could take some photos by the water.

Here are the results Darren took on his phone:
And here are some of my favourite shots on the camera: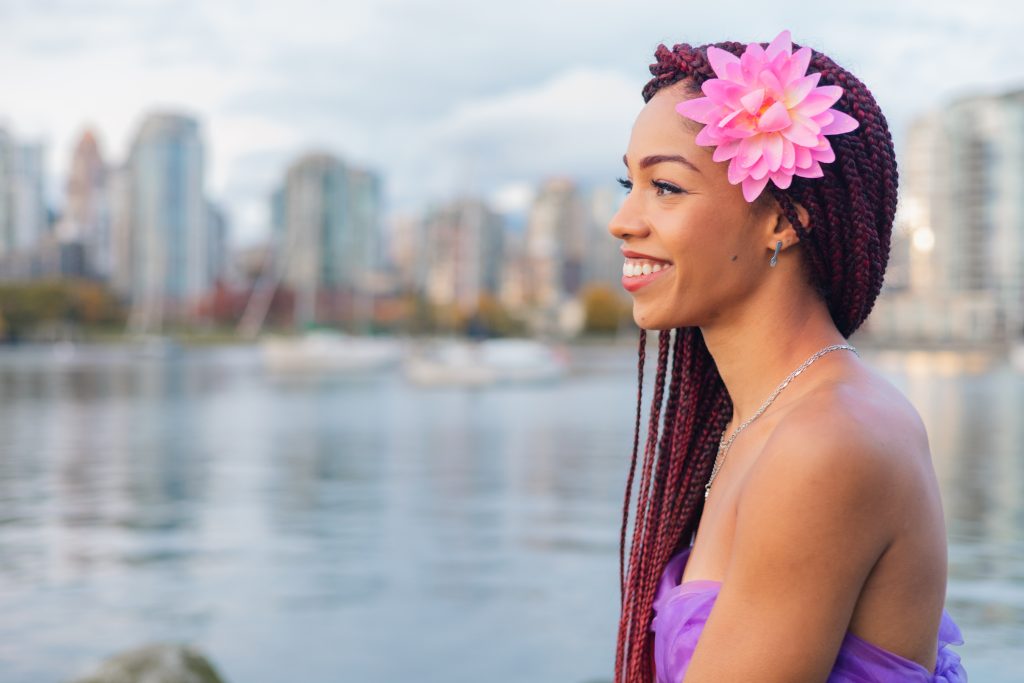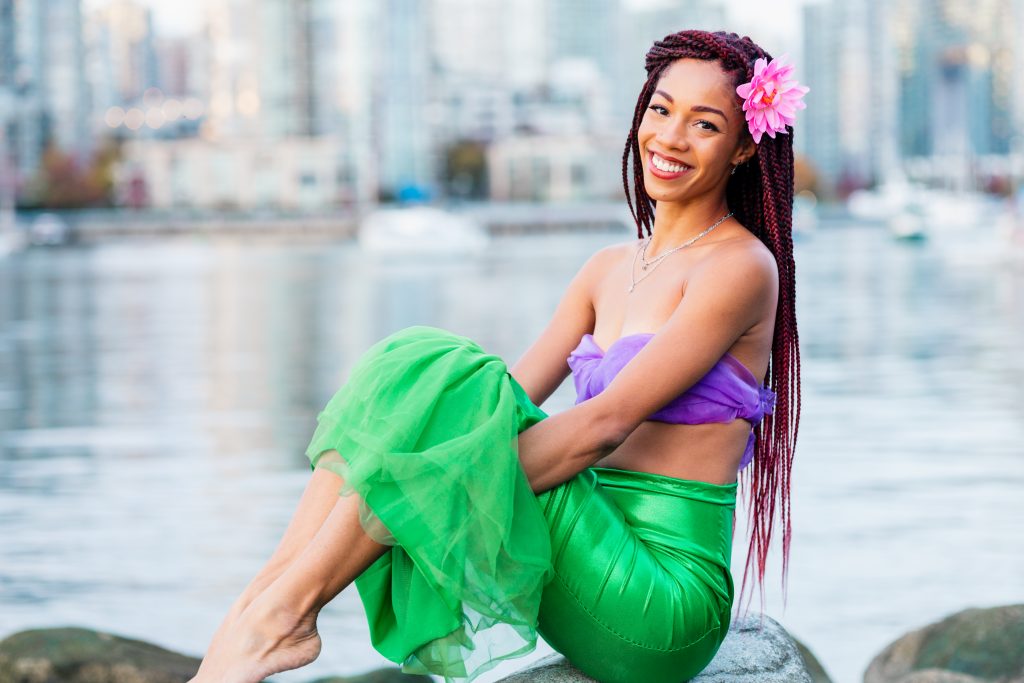 Bonus: The Little Mermaid's Pink Dress
My original Halloween plan was to change into more comfortable clothing and watch The Little Mermaid.

I used the opportunity to throw on a comfy pink dress, tweak my hair, and do a sort of Disney-bound version of Ariel in her pink dress.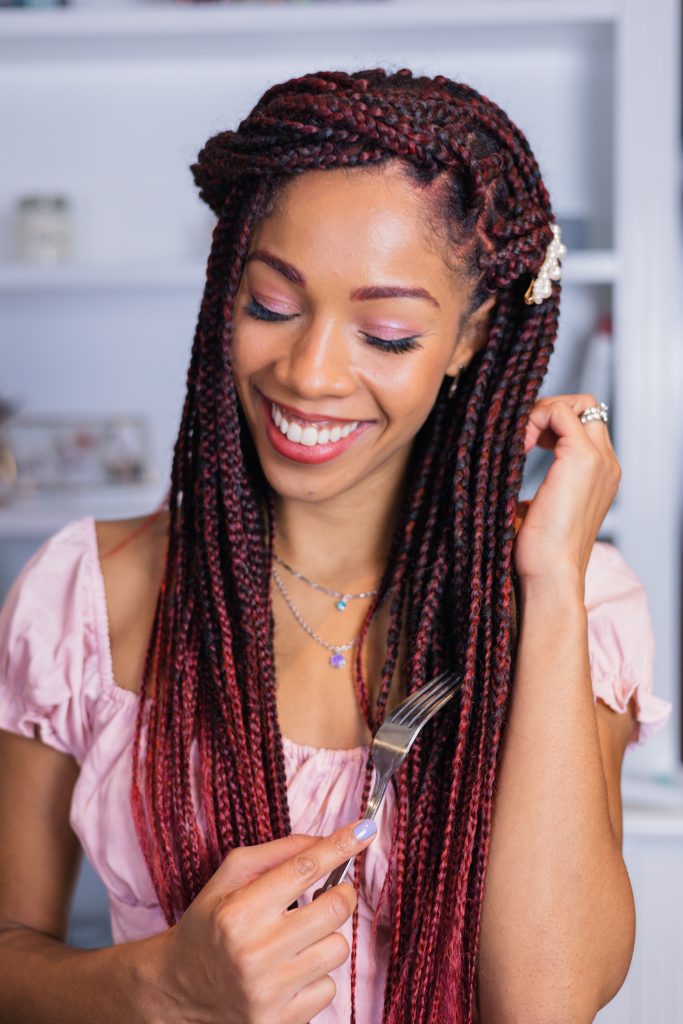 Final Thoughts on my Ariel Halloween Costume
Whether you are looking to dress up as The Little Mermaid for Halloween, or you're looking for inspiration for Black Ariel Cosplay, I hope this post has been helpful.
And you want to share or save this inspo for later, pin it to Pinterest!
Hope you enjoyed my take on a Black Little Mermaid! What character would you like to see me do next?