Last week, I was invited to a VIP experience of this summer's public art installation, Mirrorball, at The Amazing Brentwood in Burnaby. It was a great excuse to get glammed up and task sparkling photo ops.
Whether you're a content creator scoping out shooting locations in Metro-Vancouver, or just looking for something fun and free to do with friends, TAB's features are definitely worth checking out to get those sweet, sweet, Instagram pictures.
The experience:
Prior to attending the event, I was provided with some great outfit inspo. Think metallic, reflective sparkly.
That being said, I didn't adhere to the guide because I don't own ANYTHING sparkly and metallic… and I wasn't about to drop money on a new outfit.
The event brief advised us to show up with just basic makeup on because a makeup artist would be onsite to elevate my look.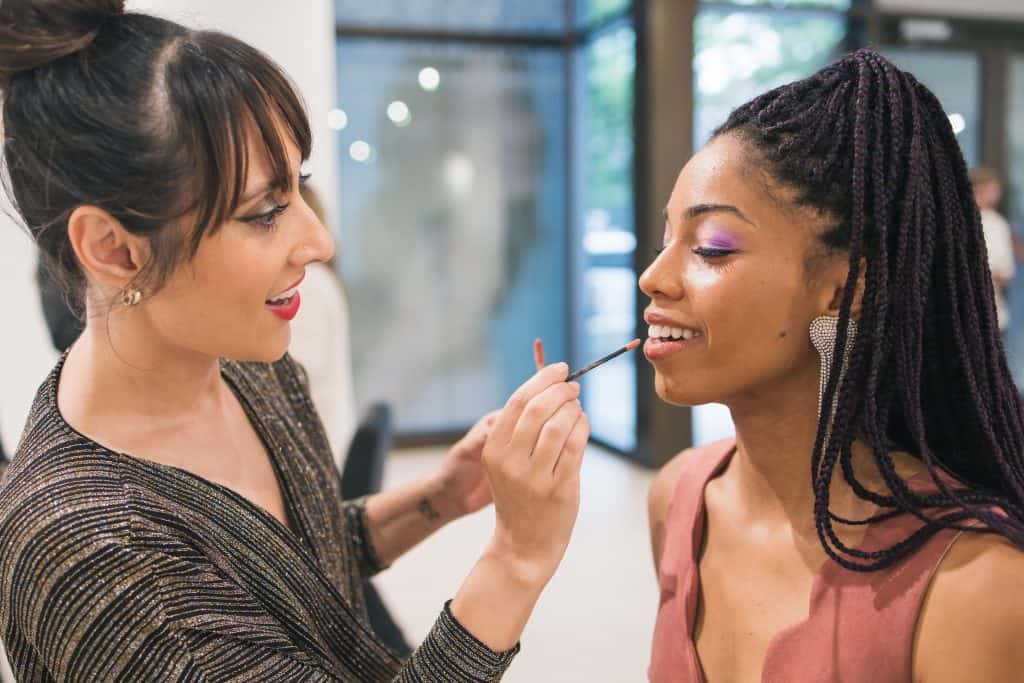 And that's exactly what happened—I had a great experience sitting in the chair while a lovely MUA added purple sparkles to my eyelids, dusted my cheekbones with highlight, and freshened up lips.
The event wrapped up with refreshments at the R + D Kitchen, but we didn't end up staying too long.
Darren had had a long day. After spending 10 hours at school, he had graciously came to be my photographer for the evening.
Shout out to all the #InstagramHusbands out there.
The Mirror Ball installations at The Amazing Brentwood:
The Amazing Brentwood boasts having the largest mirror installation in Western Canada. It's made up of a number of sparkling and reflective focal-points which are outlined on a map for ease of navigation.
After taking a tour of the different features, it was time to break out the camera.
It had been awhile since Darren and I got to play and practice photography together. Usually we'e shooting for content deadlines, where the pressure is on, and stress-levels are high.
We had a lot of fun making the most out of the different spots, and I'm appreciative of this time we had together. The pictures turned out great which I think really lends itself to the fact that we work best together when relaxed.
And to the art installations, of course. :)
The Skywalk
We started with the skywalk bridge, which has a couple of mirror ball chandeliers hanging from the ceiling and a cluster centred on the walkway.
The natural lighting coming in through the floor to ceiling windows made for some great shots!
This was also where there was a 360 degree video opportunity, which I of course had to take advantage of despite being awkward EVERY single time I do one.
The Reflective Chandeliers
It was a little tricky to get some shots, but we had a great view of the motor-powered revolving mirror chandelier from the second floor.
The Mirror Ball Fountain
The fountain was so cute with all the mirrored disco balls filling the middle! The fountain is located in the plaza that is always bustling with activity.
When we arrived they were wrapping up a performance on the stage and live community salsa dancing.
I'm not particularly good, but I was bummed we didn't show up earlier, I would have loved to join in!
The Mirror Ceiling
I was actually obsessed with the Mirror ceiling. Of course, it was on the map, but it still felt like a hidden Easter egg.
Something that only the dreamers might catch—those with their head up in the clouds.
I tried to get artsy with it, and photos and videos just didn't do it justice… But that just means you'll have to try to find it yourself!
The Mirrored "O"
Outdoors stands a giant reflective "O". Every surface of it is mirrored and it warps reality slightly in it's image, making for some pretty cool shots.
The Wall
We made our final stop at a big reflective wall with words embossed in it.
This installation is also an optical illusion of sorts. Depending which way you look at it, the words blend in or pop out with a coloured borders.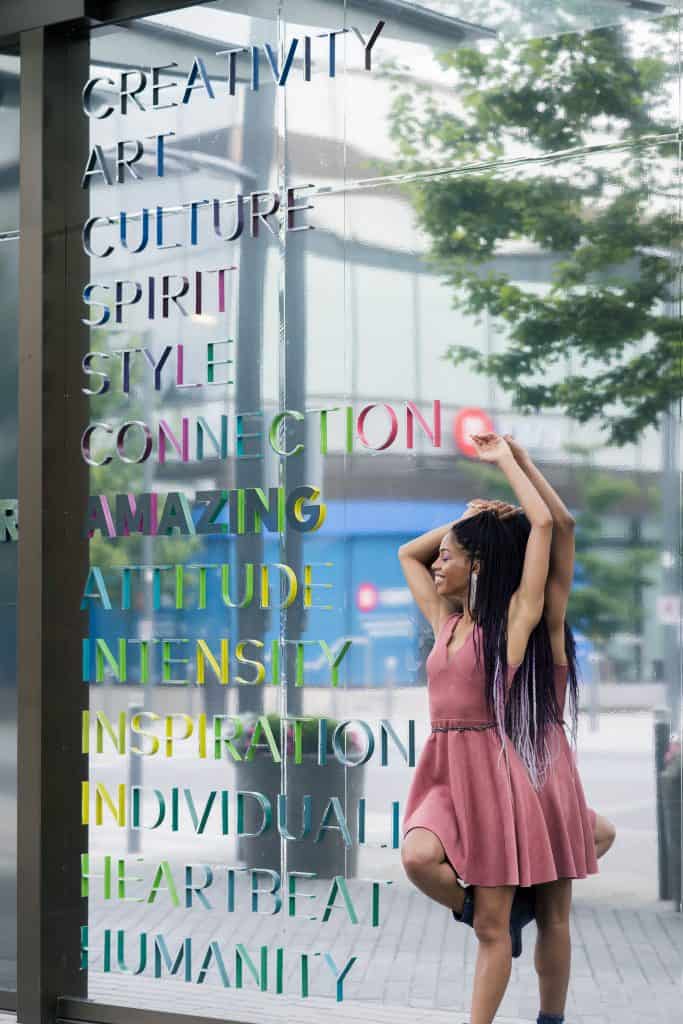 There was actually one more mirrored art installation, but we missed seeing it up close simply because people were sitting all in front of it.
That just means we will have to come back again!
—
Huge thank you to The Amazing Brentwood and Milk Creative Communications for inviting us out to see the Mirrorball installations. I think I'll be making it a mission to not only visit more public art installations in the Lower Mainland, but also seek out some great instagrammable photo locations throughout the city!
What do we think, should I make a little series?
Also here he is, the man, the hero, the legend:
Related Posts: