I absolutely love wearing really small twists as a protective style for my natural hair, but I often find myself needing extra inspiration for styling mini twists!
Late 2020, I tried minitwists for the very first time. I installed them myself, and kept my twists in for three weeks. I found that especially as I got into the later weeks of the protective hair style, I wanted to get more and more creative with how I wore them!
That's where this video came into play! I set up my camera, pulled out some elastics and bobby pins, and got to experimenting! And they became some of my new favourite looks!
So without further ado…
6 of my go-to mini twist styles:
Here is my tutorial squishing 6 different hairstyles into 60 seconds! Give it a watch and don't forget to subscribe to my channel while you're at it!
Which one was your favourite? My day-to-day look is really number one or number four!
Where else to find inspiration for styling mini twists:
If this video just wasn't enough, there are tons of other places to find inspiration for styling your mini twists! Of course, you could do a quick Google search… but that may or may not be how you came across this page today!
1. Pinterest
Personally, I believe Pinterest is the ultimate source for visual inspiration. So if this quick little video wasn't enough for you, hop on over the ULTIMATE visual search engine (and follow me, while you're there).
Type "Mini Twists on Natural Hair" into the search bar, and you'll immediately find results for different hairstyle inspiration.
Create your own Pinterest board around the topic so you can save all the looks in one place!
2. Melaninterest
Are you on Melaninterest yet? (If not, go sign up and follow me!)
Melanininterest is exactly what it sounds like it is: a melanated version of Pinterest. It is quickly growing, and it is honestly the perfect place to find inspiration specific to Black people.

So of course it makes sense that you'll find some great inspiration for styling mini twists! As well as pretty much anything Natural Hair-focused.
3. YouTube
Okay, you may have pieced this together already, since my above video tutorial was on YouTube.
But seriously, YouTube is technically a search engine, and it has a vast amount of inspiration! Give "mini twist styles" a search and see what comes up!

My favourite thing about video content is that it is so much easier to figure out how to execute the styles (especially useful for those more-complex looks).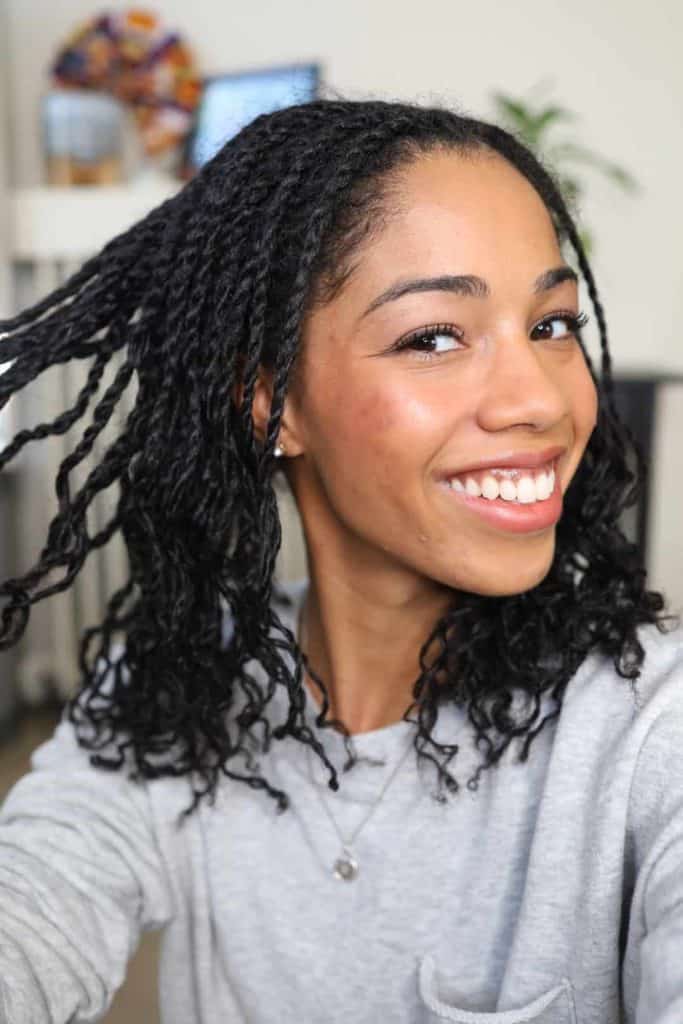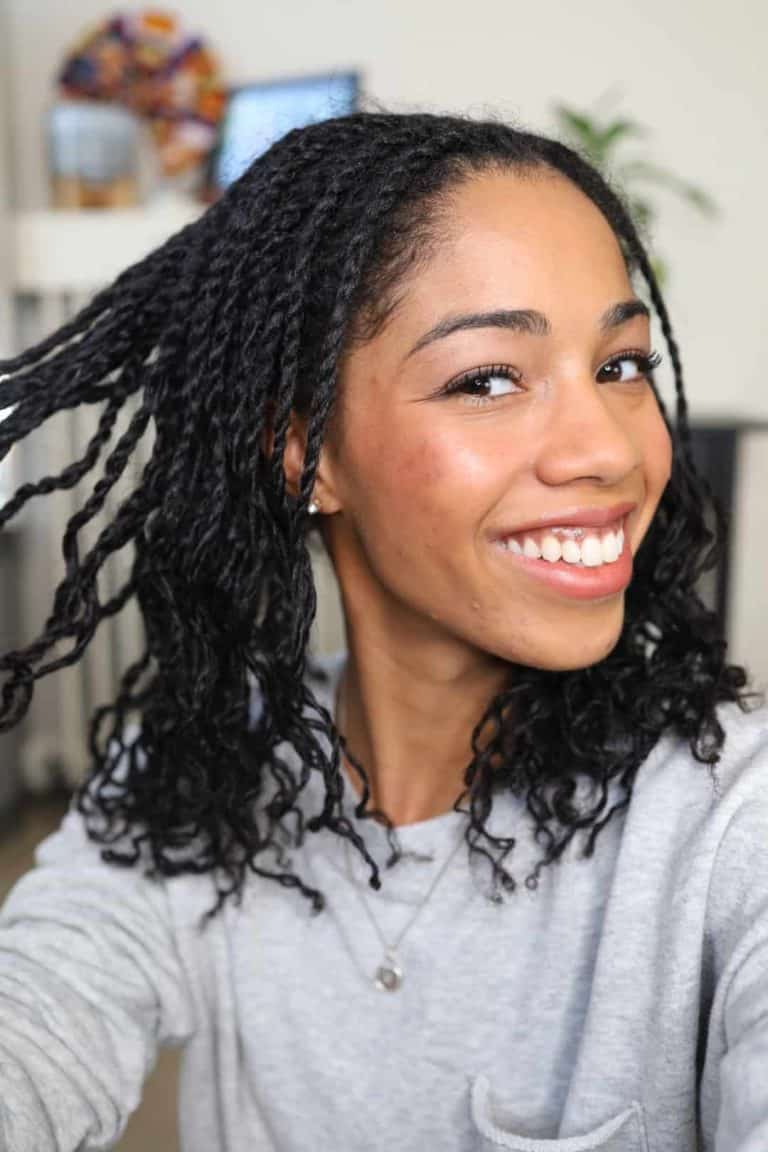 Final Thoughts
So there you have it! Six styles for mini twists, as well as some sources for you to seek out some more inspo for protective styles.

Now I'm over here itching to put twists in again… but my fingers aren't too keen. I think maybe I'll try mini braids instead?
Share your thoughts below, and if you enjoyed this quick little read, please share with your community!
More Natural Hair & Protective Style Inspiration: