Huge thank you to SPARKMOUTH sparkling water for sponsoring this post! All thoughts are my own.
Times are undeniably weird right now. As we adjust to whatever our new normal is, it can be hard to find our balance.
Sometimes we might feel hyper-motivated to pursue our passions, while other times we might find it difficult to find our groove. But still, now more than ever, it's important to know and chase what sparks our joy. Even if that joy is just being okay with being okay.
Given all that, I'm super excited to be partnering with SPARKMOUTH Sparkling Water, a company setting out to inspire people to find their spark in a time where we really need to.
Inspired by SPARKMOUTH's mission (and their four refreshing flavours), I'll be sharing four different activities that light me up.
These things never fail to bring back my SPARK, and now I have some encouragement to stay hydrated while I do them!
Related Post: My 2019 Review & 2020 Goals
Activities that help me find my SPARK:
Writing
Writing is my first love. It's actually the reason I started this blog (believe it or not, I did not build up this platform simply to plaster my face all over the internet).
For me, the beauty of putting pen to paper is that the experience can be whatever I need it to be. It can spark my inspiration, my need to create. It can be a form of escapism, where I can retreat into my own head. Or it can be an act of catharsis.
SPARKMOUTH flavour featured: LIME, "The essence of lime without the pucker!"
---
Reading
Similar to writing, reading is both a form of escapism for me, and a source of inspiration. Getting curled up with a book is an absolutely wonderful way to reset and breathe, relax my body, and also recharge my inspiration.
I'm a sucker for any type of speculative fiction, but my true love is fantasy. Anything that helps me imagine a whole new world, and meet powerful new characters.
SPARKMOUTH flavour featured: GRAPEFRUIT, "A bit of grapefruit without the bitter!"
---
Photography
Photography is technically my newest venture, although I have been at it a few years. It was a skill I felt I had to pick up in order to successfully run a blog, but as I dove further and further into it, I discovered that I genuinely found joy in it.
There's something special about getting behind a lens, playing with perspective, and creating something visual. Anytime I'm feeling a bit lost, I can pull out my camera and feel that spark again.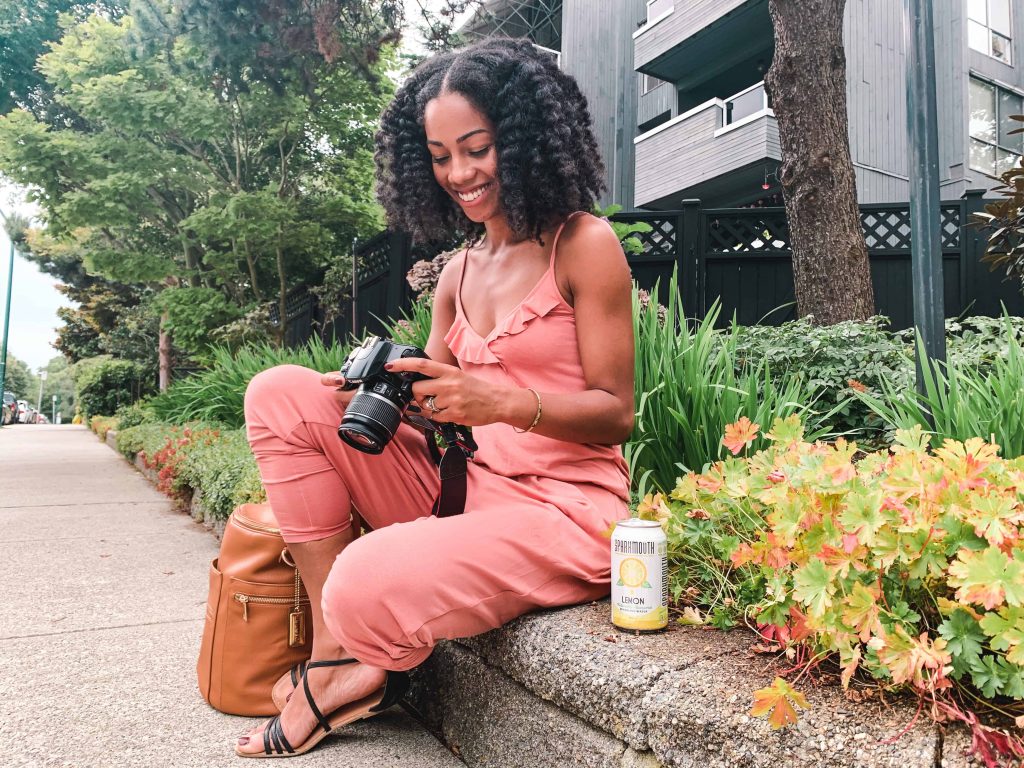 SPARKMOUTH flavour featured: LEMON, "The essence of lemon without the sour!"
---
Indulging my inner child
At the end of the day, little sparks joy like indulging in your inner child. In fact, I think the easiest way to find your spark is to follow that gut feeling of playfulness. Whether that is indulging in silliness, swinging on swings, or climbing on the jungle gym.
SPARKMOUTH flavour featured: STRAWBERRY "The unmistakable natural essence of strawberry flavour without the sweetness!"
---
And there you have it. Four activities that help me find my spark, alongside four delicious sparkling water flavours!
It's hard to choose a favourite, they are all so crisp and refreshing! But if I were forced to choose, I think it'd be the strawberry. It's nice to get the strawberry taste without an overwhelming sense of sweetness!
What activities help you find your spark? Let me know in the comments below!
If you enjoyed this post, pin the below to Pinterest: