In 2019, I had a pretty solid stretch of wearing different head wrap styles. I wasn't taking the best care of my hair, so most of the time I just threw on a headwrap and called it a day. This lack of hair care, and pure laziness was actually what prompted me to start my 30 Day Natural Haircare Challenge, but that's not what we're hear to talk about.
Even though I wasn't taking the best care of my natural hair underneath the different wraps, I still think I wore some pretty bomb head wrap styles that deserve highlighting.
So this post is essentially just a highlight reel. A look-book of the different head wrap styles I wore over the course of 2019. The year Instagram probably saw more selfies of me wearing wraps than of me rocking my Natural Hair!
I warn you. You're about to be bombarded with pictures of my face. Note, almost all of these head wraps I style were supplied to me by @Tildakimono. Here's a look into my headwrap drawer: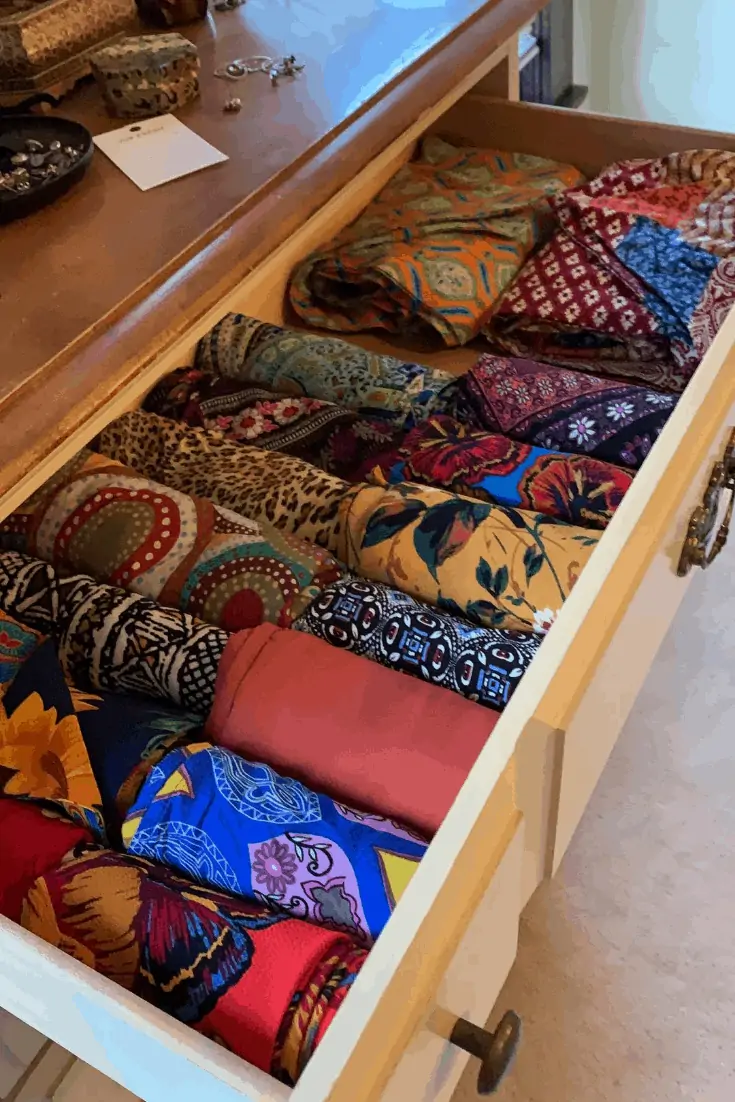 If you're looking for some headwrap inspiration, check out this post, and this post.
Collection of head wrap style inspiration
January:
Okay, not a headwrap.. but a bandanna… same energy though. (These bandana-looks were styled by Tilda of @TildaKimono). It goes to show that almost any fabric accessory can make a good hair accessory.
Okay, okay… if a bandana doesn't count, I also did a solo photoshoot in January, showing off some of my favourite head wrap styles:
February:
Then, in February, I needed a last-minute accessory to a Valentine's Day-themed birthday party, so I ran over to London Drugs and found a pink circle scarf for 10 bucks, and cut it.
I wrapped it around a high pony tail like a head band, and twisted the front of the scarf into a knot.
End result: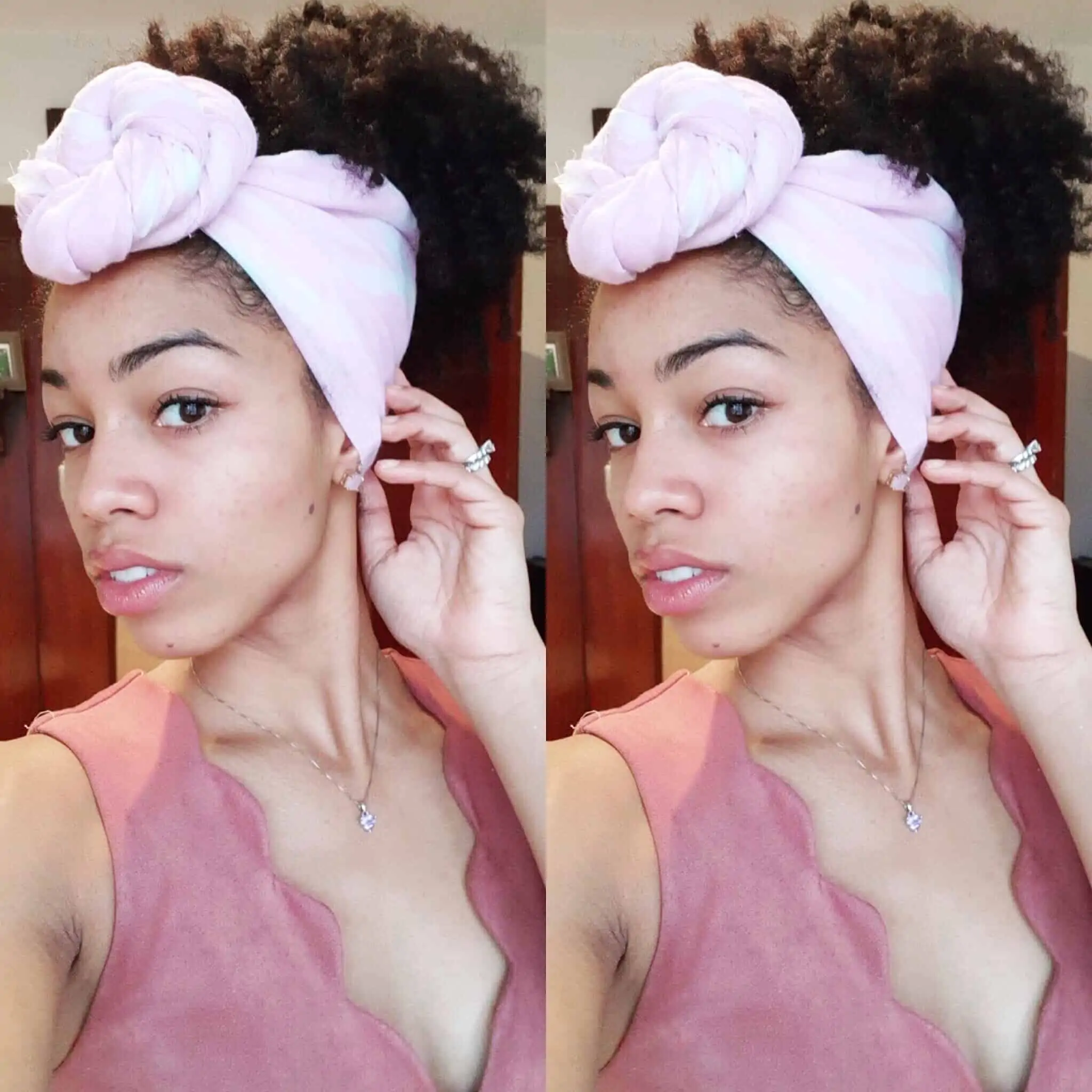 Okay.. March and April we are going to skip because I had my hair in box braids. Sorry if you feel cheated.
May:
You'll probably see me wearing this scarf on my head until the end of time. It's satin, and colourful, and purple, so it's definitely a favourite. I actually got it on our honeymoon trip to Istanbul. Really wishing I had got more.
June & July:
Okay no selfies were taken this month. I don't even know what I was doing that summer…
August:
Again, this look is a go-to of mine. Head wrap styled as a headband, then twisted in a front knot.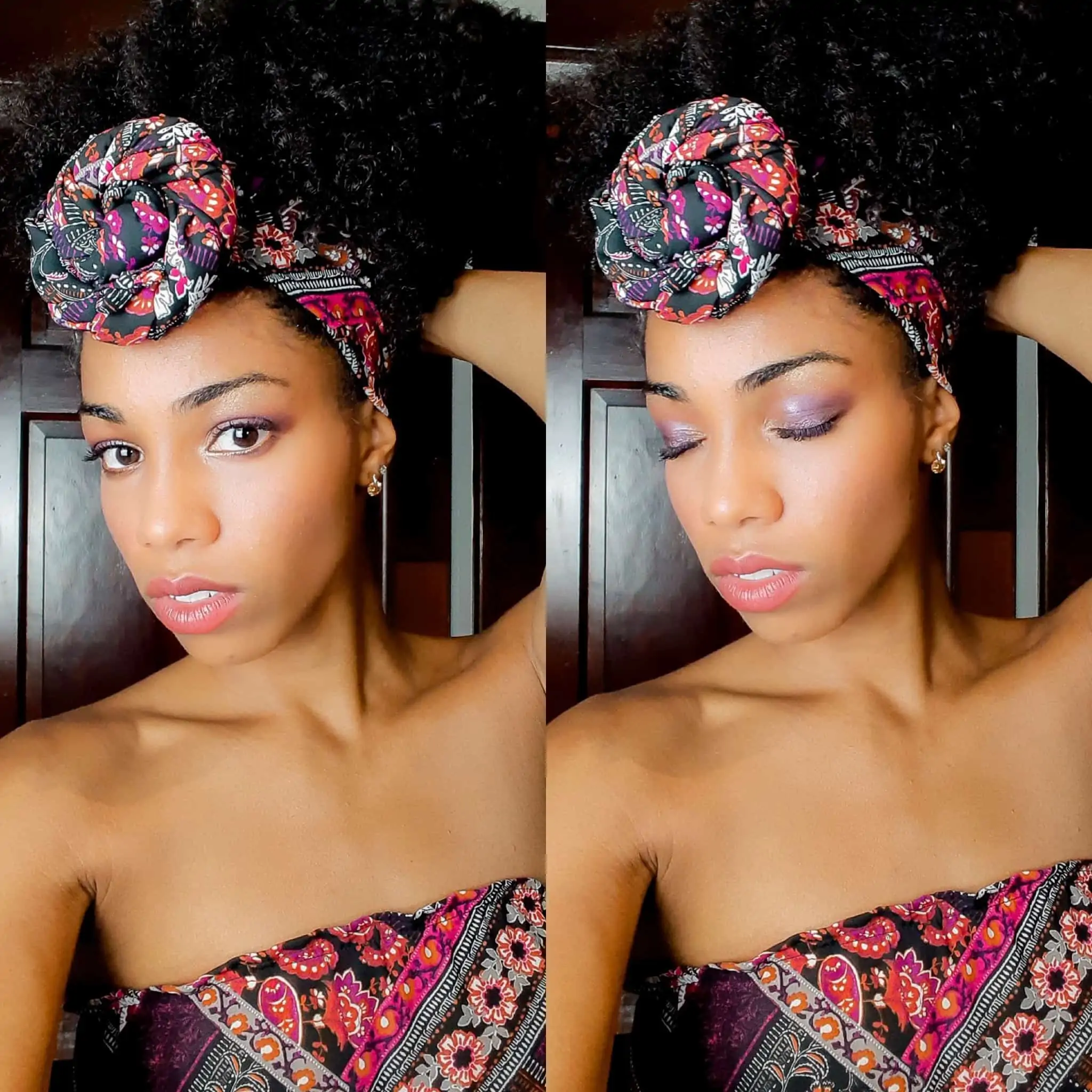 September:
Then we have good old September. I think this month makes up for the miss in June and July.
October:
Likewise, a busy month.
November:
December:
Okay in December we headed off to Ghana. Here is me wearing a headband on our layover in Brussels.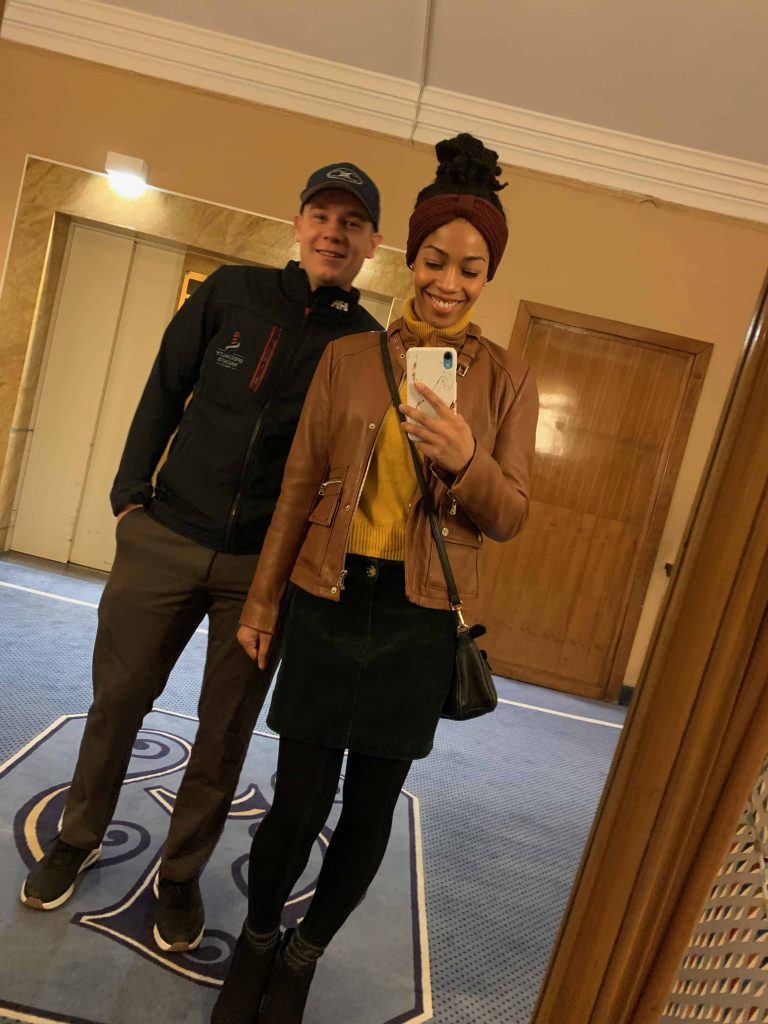 Final Thoughts
And that's all the head wrap inspiration I have for now, folks! Which were your favourites? Pin them to Pinterest for inspiration!
Now… If you're wondering how to tie the above head wrap styles, you're in luck. I personally, did a video tutorial here.
That being said, I'm still proud of this April fools joke, because it really does illustrate the pain I feel when someone asks me to do a head wrap tutorial. Headwrap styles never come out properly under pressure.
---
Related Posts:
---