Note from Comfygirlcurls: I am SUPER excited to share this guest post with you all. Dee is someone I met on Instagram who has become a real friend. You may recognize her from this list of Canadian Content Creators. Now, she's here sharing her two strand twist loc journey with you all, which is a side of Natural Hair life I know many of you are curious about!
---
Hey guys! It's Dee here. I'm a content creator, blogger, mama, and naturalista who recently started a loc journey. In today's blog post, I'll be walking through the process of how I started my loc journey and sharing what I've learned about locs throughout my first year of having them.
My Natural Hair Journey
As natural hair girls, we believe in the beauty of our hair. We see all that it can do and we embrace it every chance we get. But what happens when you fall out of love with your natural hair? What happens when the constant upkeep starts to interfere with how well you care for your hair? I have gone through this love-hate relationship with my natural hair over the last decade and it has led me to a new love for my hair and my two-strand twist starter-locs.
Throughout my natural hair journey, I've done it all. I've straightened my hair, dyed my hair, and tried pretty much every natural hair style I could thing of. By favourite style is anything with two-strand twists and twist-outs. I've recovered from being a product junkie and I've lost more hair than I can count. Between over manipulation and postpartum hair-loss (twice) after having my two daughters I am constantly impressed that I still have hair on my head! Speaking of having two daughters, they also have beautiful curly hair and are natural hair girls as well. This basically means I am not only my own hair stylist but theirs as well. Trust me when I say, its a lot of natural hair to be cared for!
Related: Part 1 of Kaya's (Comfygirlcurls') Natural Hair Journey
So one day, I decided I didn't want to have to deal with my hair and theirs. If given a choice, I'll always choose to care for their hair over mine. But why would anyone choose to neglect their hair? I honestly don't know why I thought that would be a good idea, but it happened. That led me to starting my loc journey. I figured, if I end up not liking it, I'll cut it off and start over.
If I wanted to commit to this loc journey, I wanted to do it right. It really isn't as simple as you'd think.
Here's what to consider before you start your loc journey:
Which method will start your loc journey?
What size do you want your locs to be?
Will it look good on you?
Are you aware of the different stages your locs will go through?
Is this really what you want?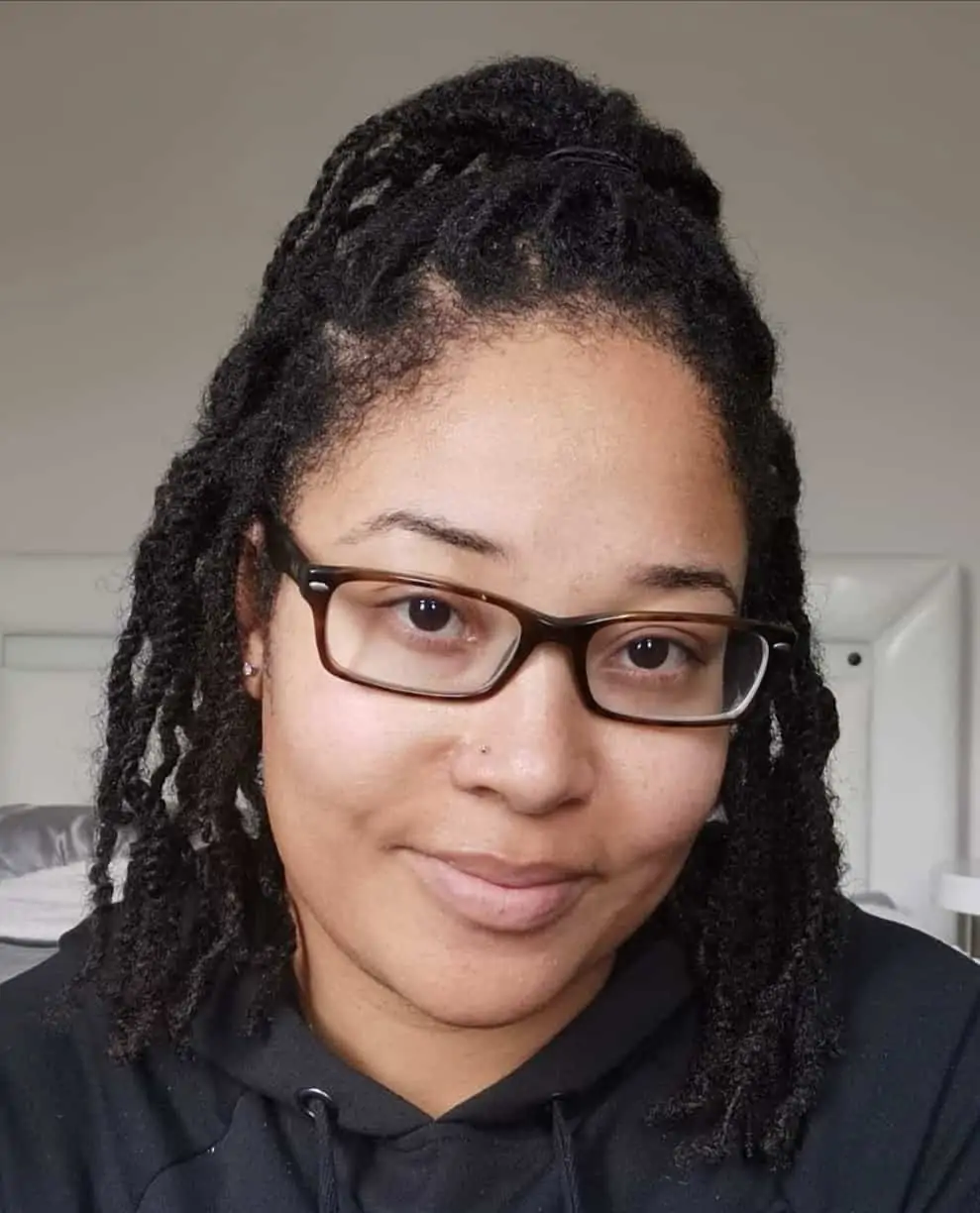 Know what you want
Once you're confident that this is the right choice for you, you'll want to find a stylist you truly trust and make sure you know what their process is for your locs (in the event you need to switch stylists.) Knowing the process chosen for you is vital to the health and formation of your locs moving forward. For example: I'm a lefty and my stylist is a righty. I needed to verify that she started my locs twisting to the right as opposed to the left so anyone else who cares for my locs will work in the same direction. Luckily for me, my stylist is the only one (other than myself) who has re-twisted or cared for my locs in general.
When I first started to wash and re-twist my locs on my own, I ran into some speed bumps. As a lefty, it was really hard to train myself to twist to the right which is opposite from my way of doing it. After a couple re-twists, I finally had it down and things moved a lot quicker. The process instantly became an easy task that I actually enjoy doing (especially with good music and some liquid gold.)
You may be asking "why would I re-twist my hair myself?" I wanted to be able to do my hair myself in the event I didn't have access to a stylist or couldn't find another I trusted with my hair. I simply wanted to be able to help myself. By starting my loc journey, I've changed my wash day from once a week to once a month. OMG, ONCE A MONTH!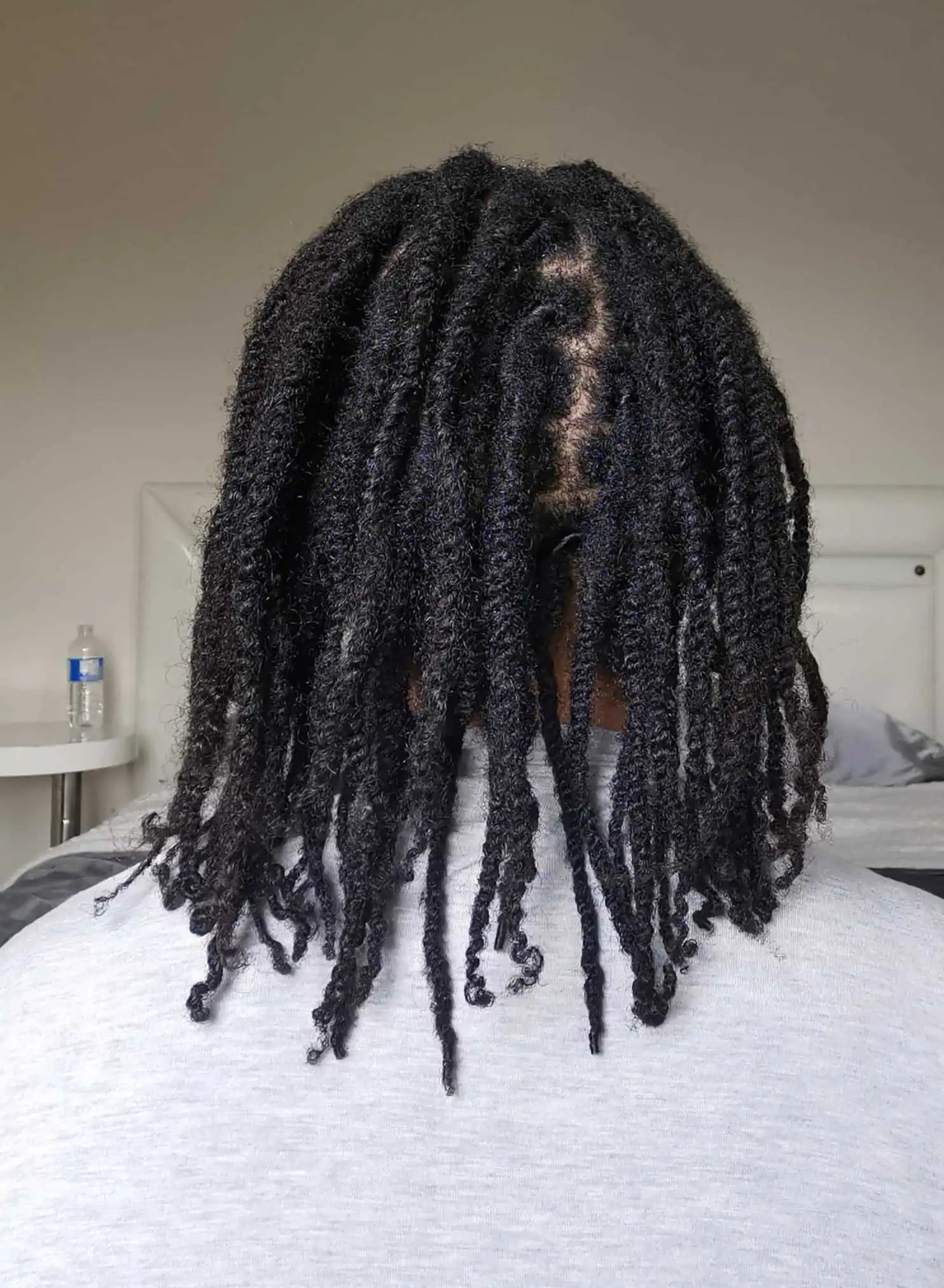 The Decision
I decided to start my locs with two-strand twists because I saw an IG post and was immediately inspired. Prior to that, I never knew two-strand twist locs were a thing and I immediately fell in love. Although I planned on never having to do my hair on my own I still wanted to make sure my locs were a size I had the patience to sit for. I love the look of sister locs, which are tiny coils and a lot to manage. But that just wasn't for me. I knew I wanted them small-ish but more so medium-ish because I didn't want my locs to be too thick and too heavy. That's a key factor because if your hair isn't in the best health, heavy locs will only cause your hair to fall out over time and trust me, I DID NOT WANT TO GO THROUGH THAT AGAIN.
I knew two-strand twist locs were right for me because I knew I loved two-strand twists. It was less of an "in your face" change and more of a "this is me" change. I also knew that I would either love or hate the process until they finally lock and I was prepared for that too. But to my surprise, I have been on my loc journey for 11 months and I have enjoyed every single part of the process. I've never been happier with the overall health and style of my hair. So far, this is the best hair decision I've ever made!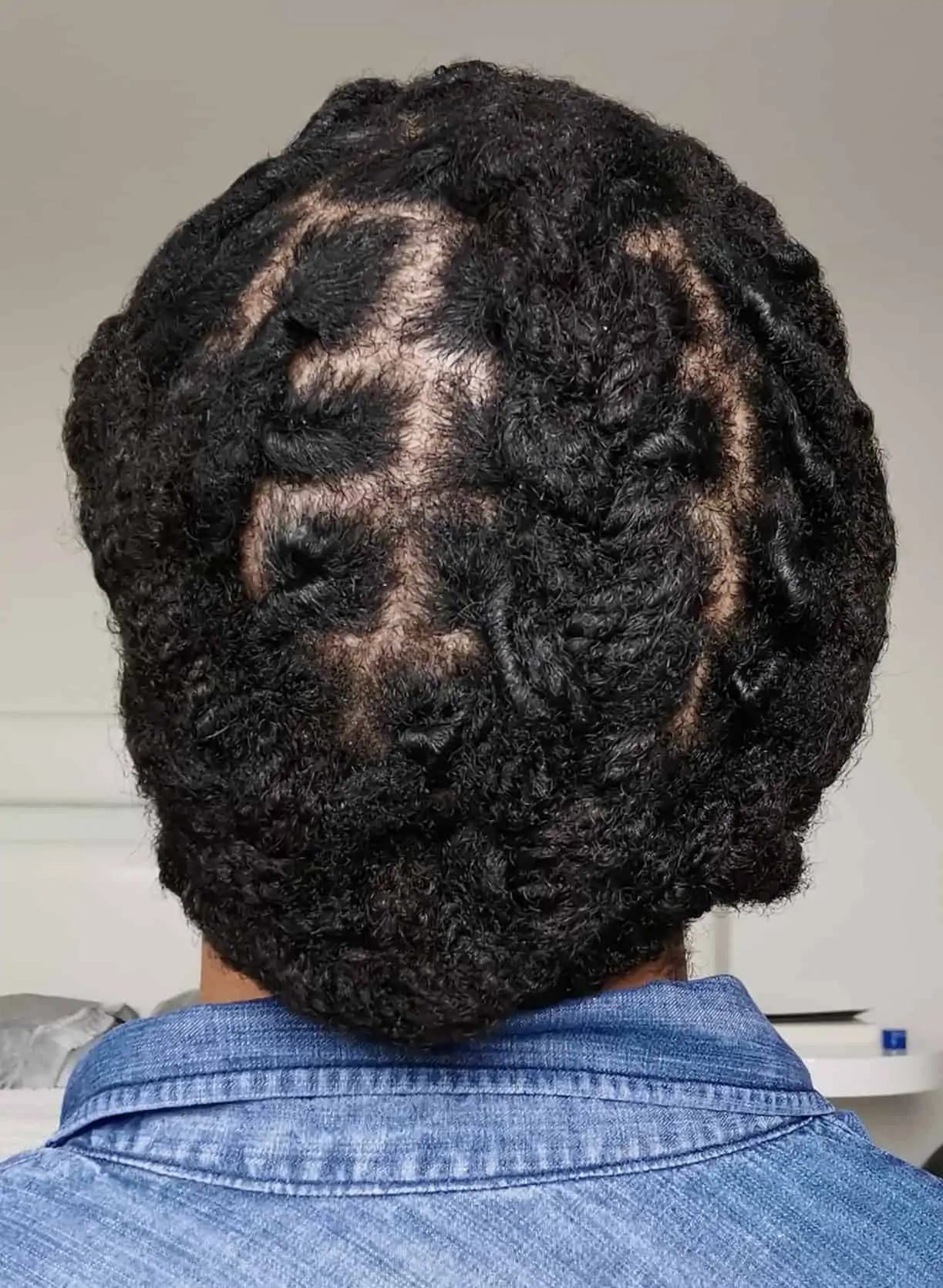 If you've made it this far in this post, I just want to take a moment to say thank you. Also, thank you Kaya (COMFYGIRLCURLS) for allowing me to do this feature post on your blog! I hope you all found this to be inspirational, informative, and helpful. If you'd like to see more from me and my beautiful locs, check out the link below for more content on my loc journey. Subscribe to my YouTube channel (www.youtube.com/deeandfam) and follow me on IG (@b_dee4) to see more from me. I'll be sharing in a future post how I care for my locs and I'll also share some of my holy grail products which are great for any type of natural hair. Let's stay connected!
-DEE
YouTube Channel & Playlist: LOC JOURNEY
Blog: ITSMEDEE
Instagram: @b_dee4
If you enjoyed this post, pin the below to Pinterest: