The LUS Brands team sent me two of their new Love Ur Curls hair products–a deep conditioner and an elixir oil. Here is my honest review! If you aren't familiar with this Canadian company, check out my thoughts on their three-step hair system!
The original Love Ur Curls products on their own are perfect for the lazy natural. But even the laziest of naturalistas sometimes need a little extra TLC. That's where these new products (Deep Conditioner and Elixir Oil) fit nicely into a simple hair-care regimen.
For this review, I used them with the Classics for Kinky-Coily Hair. I used the deep conditioner after the conditioner, and the oil after the all-in-one–right before braiding.
(And for context, my natural hair type is 4a/4b, coarse, and high porosity).
If you want to give them a try, CLICK HERE and use the code COMFYGIRLCURLS to save 10%
Love Ur Curls Deep Conditioner
Consistent with the rest of the collection, this deep conditioner is full of luxurious ingredients, and is free of the yucky stuff many people try to stay away from (details below).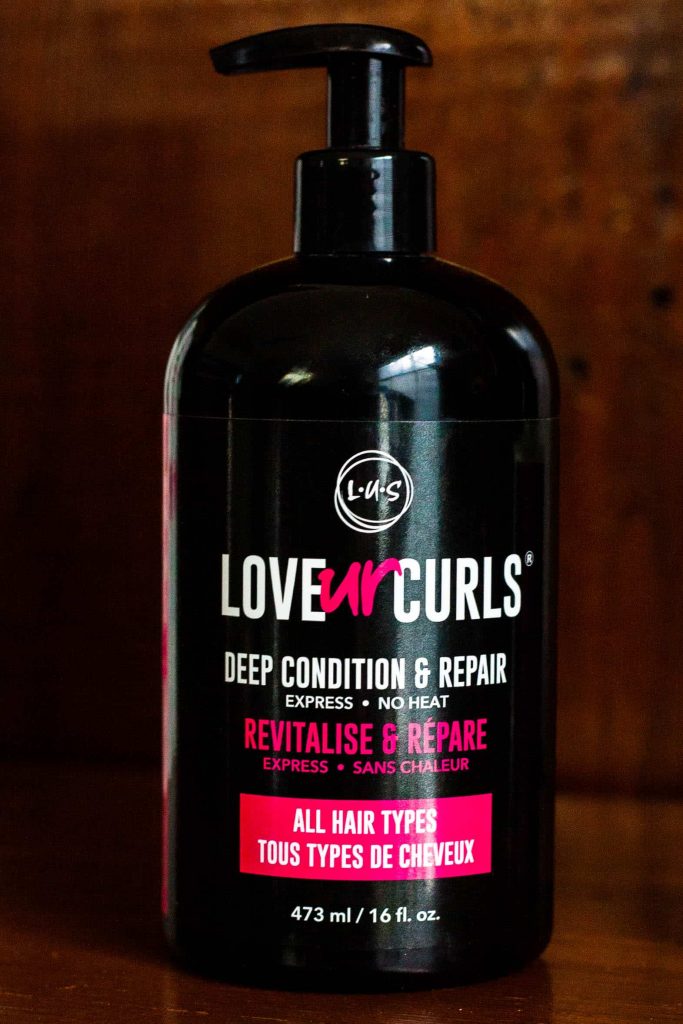 So how did it go?
Quick and effective.
LUS recommends keeping the product in for 5-15 minutes, depending on how damaged your hair is. For more difficult, damaged hair, you can level up with a cap for 30 minutes.
I tend to keep DCs in for as long as possible, with a plastic bag slapped on my head, and a headscarf wrapped around it so I can go about my day.
That being said, I wanted to see how effective this deep conditioner was when used as advised. So because my hair has been facing some damage, I opted for the level-up.
It left my hair well-moisturized, easy to manipulate, and healthy-looking when dried.
Cons? Only con for me is the pump-style bottle. I have a LOT of hair–which needs a LOT of product. My hand got a bit tired pumping, when I'm used to scooping handfuls of deep conditioner out of tubs.
Love Ur Curls Elixir Oil
It's no secret that I'm a sucker for oils. My thick hair thrives on it.
LUS Brands' Elixir is made of seven magical oils and Vitamin E. Okay, not magic persay, but take a look at the list below. You'll find many oils that Naturalistas swear by.
My personal favourites? Jojoba and Avocado!
Ingredients: Avocado Oil, Grapeseed Oil, Jojoba Oil, Moringa Oil, Rosemary Oil, Black Cumin Seed Oil, Gooseberry Oil, and Vitamin E
How did it go?
As I mentioned above, I used the the oil as a sealant, right before braiding.
It soaked in completely to both my hair and hands, leaving no greasy residue.
And the part that's most important to me: it kept moisture locked in for an extra few days!
Finally, because I like to ration all oils I own exclusively for my hair, I'll probably only use it on my curls, but LUS brands says that it is beneficial to hair, skin, and nails.
Their website outlines some of the benefits as below:
Strengthening hair and reducing split ends and breakage
Improving circulation and promoting hair growth when massaged into the scalp
Conditioning and moisturizing
Sealing in moisture and minimizing frizz
Alleviating symptoms associated to various skin and scalp conditions
Helping to tone skin and reduce the signs of aging
Moisturizing cuticles and helping nails become healthier and stronger
The Results and Final Thoughts: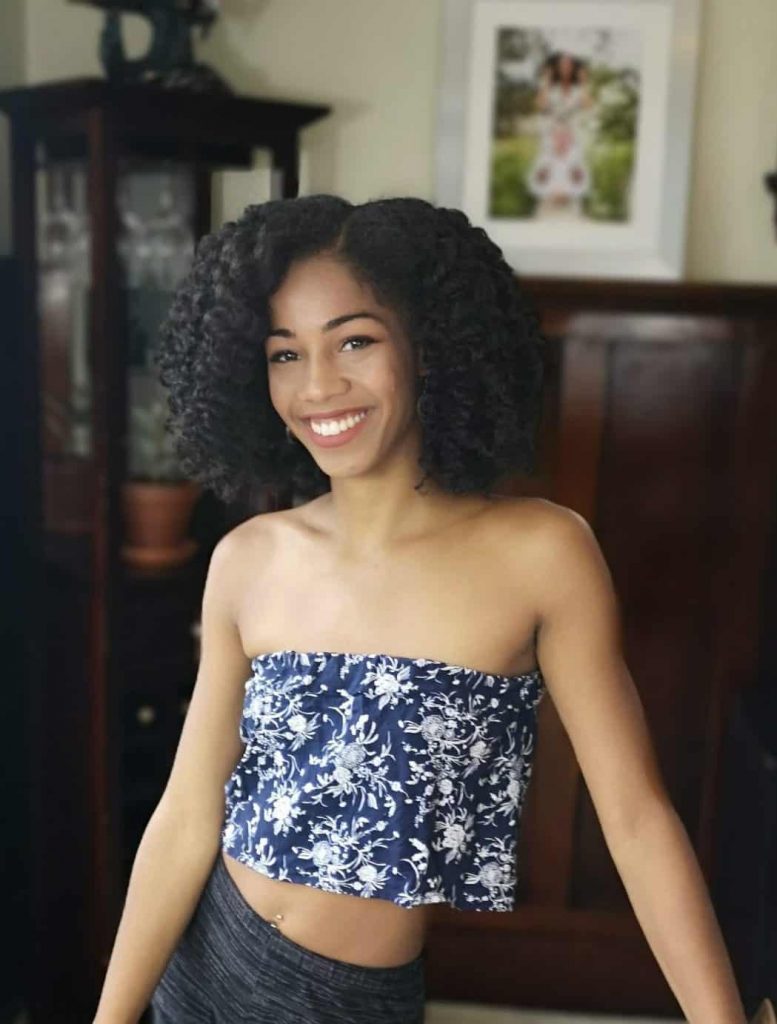 All in all, these new LUS Brands products left me with healthy, moisturized, and as you can see below, shiny hair! The deep conditioner helped retain some extra moisture, and the oil helped seal it for longer. (Without weighing down my curls!).
While you can definitely have an easy and quick wash day using just the originals, adding the deep conditioner and the elixir oil only added an extra 40min to my day, and the benefits were definitely worth it!
(I'm counting the 30 min deep conditioning time, and the few extra seconds per braid it took to put on the oil).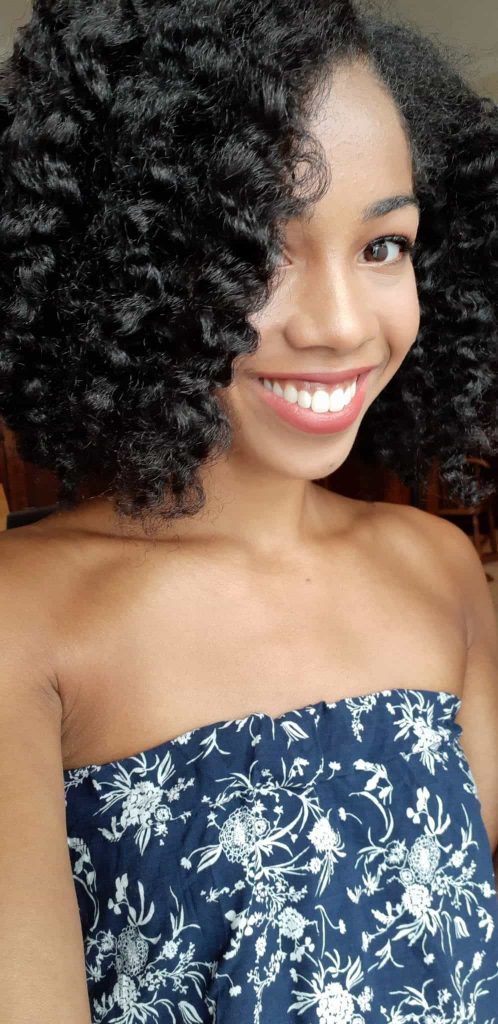 Have you given these new products, or any of the Love Ur Curls products a go? If so, let us know what you think in the comments!
Make sure to catch the latest from Comfy Girl With Curls on Social Media!