I am so excited to share my Melanin Haircare review and results with you all! I loved using it on my type 4b Natural Hair. Keep reading for all the details! (And sit tight, it's a long one).
Naptural85 (Whitney White) is the OG and GOAT Natural Hair Vlogger and Guru. She inspired so many people (myself included) to go natural. So when she announced that her and her sister were launching a product line (Melanin Haircare), the Natural Hair Community went wild.
*Since writing this post, Melanin Haircare came out with ANOTHER PRODUCT! Check out my review of the Multi-Use Softening Leave in Conditioner!
On her Naptural85 YouTube channel, Whitney White gained a lot of traction from A. sharing her amazing natural hair styles and regimens, and B. showing us how to make our own homemade products (which transitioned nicely into her creating this product line). (If you're still about that DIY life, check out her flaxseed gel and her shea butter mixes).
So now, down to business. (And no, this isn't sponsored, I feel like Melanin Haircare won't need to pay anyone to promote their line. The fact that it's Naptural85's is enough.)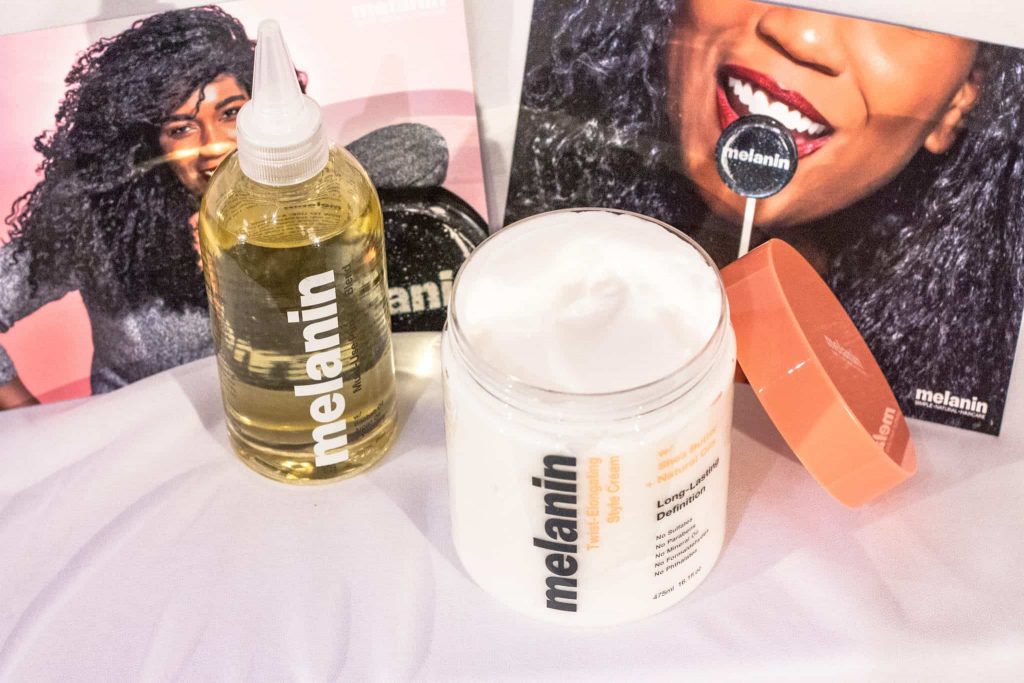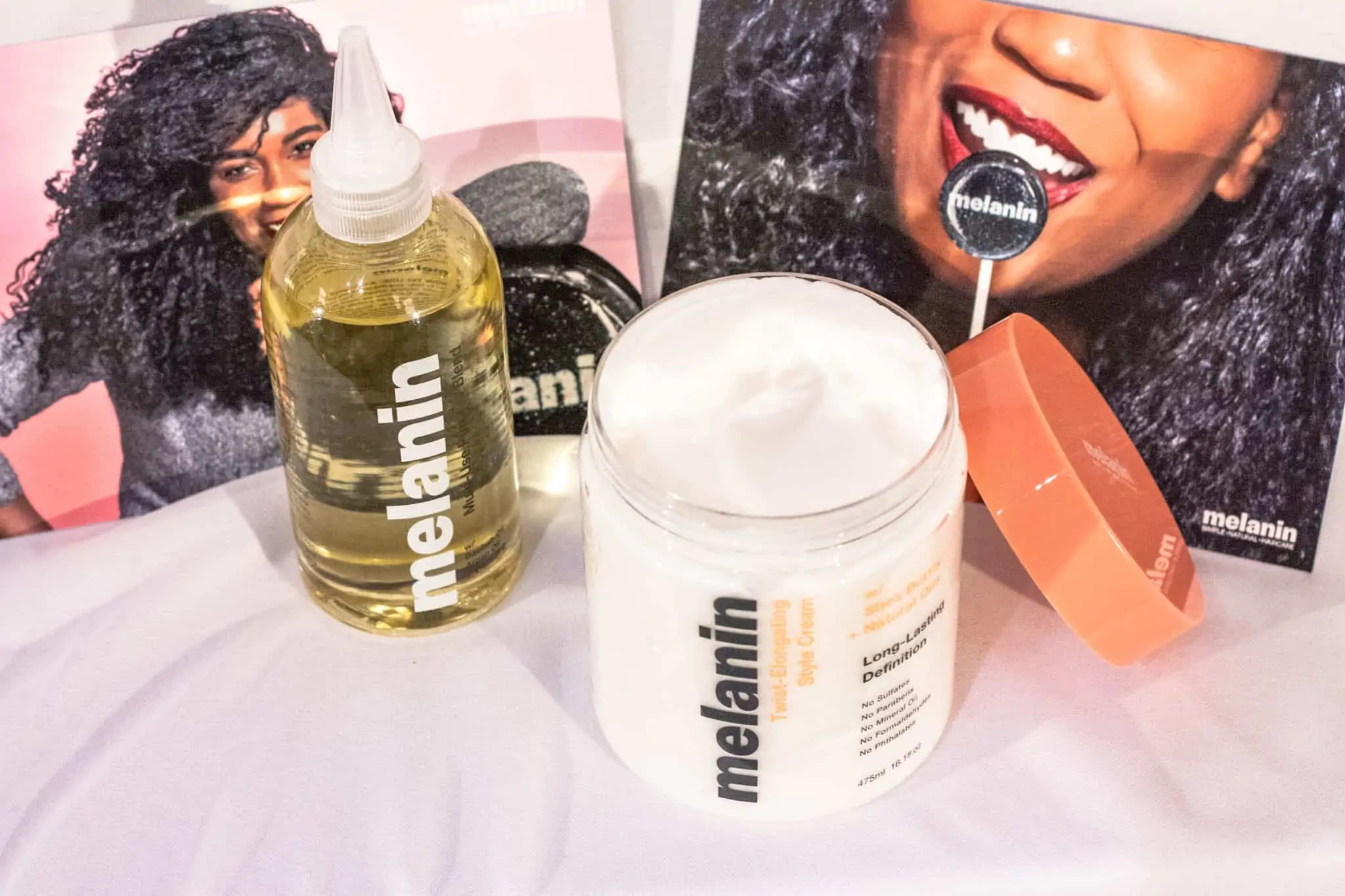 So here it is, my Melanin Haircare Review:
*As a note, both of the Twist Elongating Style Cream, and the Multi-Use Pure Oil Blend are considered 'unscented', meaning no additional fragrance was added in. They do, however, have subtle, natural scents from their ingredients.
I absolutely love this because I'm sensitive to smells, and I work in a fragrance-free environment. The scent of these products are soft enough that I can get away with using them at work! (I'll talk a bit more about the natural scents under each product!)
Twist-Elongating Style Cream
"W/ Shea Butter + Natural Oils | Long-Lasting Definition | No Sulfates, No Parabens, No Mineral Oil, No Formaldehydes, No Phthalates"
Product is $16.99 USD for a 16oz tub.
This cream is nice and thick, but still, lightweight. It completely melted in my palms. It also soaked right into my hair. Never before have I twisted my hair and not had product sitting on top of it.

Honestly everything that this product is advertised to do, it does. It's non-greasy, it absorbs into your hair, and it provides definition.
While no fragrance was added, it does have a really pleasant and subtle nutty scent.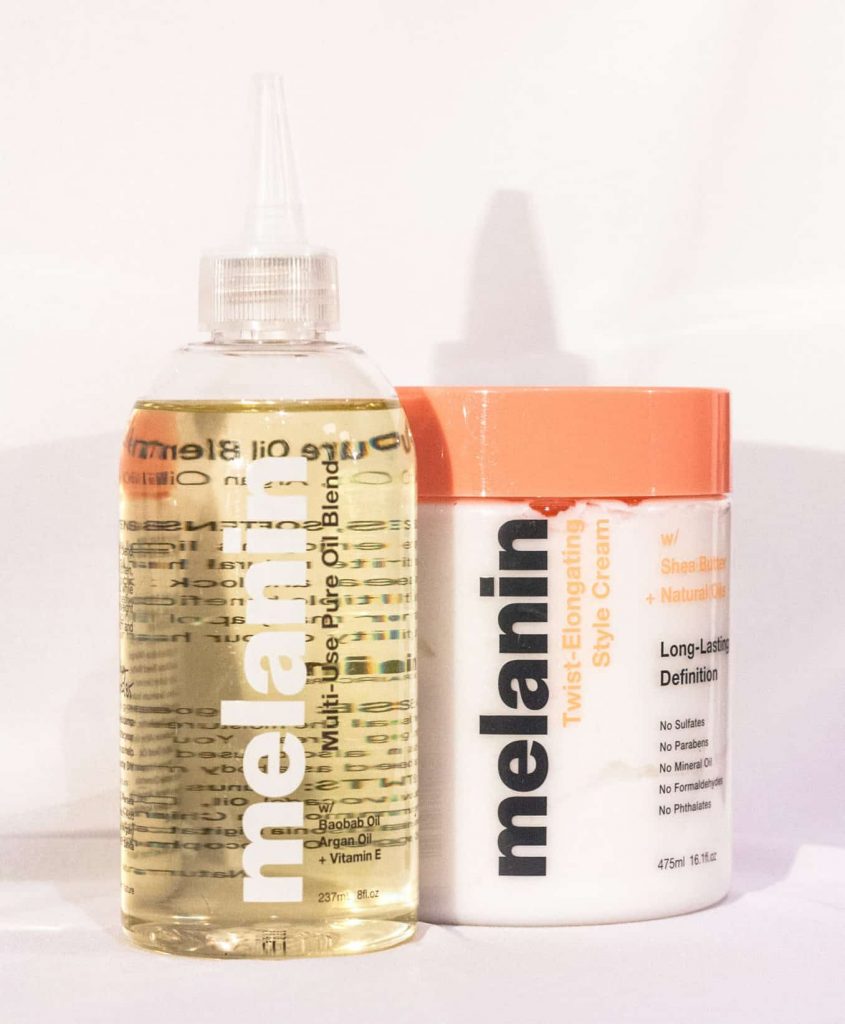 Multi-Use Pure Oil Blend
"W/Baobab Oil, Argan Oil + Vitamin E | No Silicones, No Mineral Oil, No Sulfates, No Parabens, No Phthalates."
Product is $17.99 USD for 8oz bottle.
I normally don't buy oils, because Olive Oil is my natural hair's best friend. But this pure oil blend is a GAME CHANGER. Using this with the style cream, my hair felt like butter. It soaked right in, and the tangles disintegrated. Have you ever heard of an oil detangling your hair? No, me neither (before now).
It also has a one-up on olive oil because it wasn't greasy at all! My hands weren't coated with any residue/oiliness after styling. In fact, it completely soaked into my palms, making them nice and soft. It was like I had just finished using some magical hand cream.
This oil can also be used as a hot-oil treatment or as a moisturizer after bathing! I'm planning on doing the hot-oil next. I'm now nervous that I'm going to blow through the bottle in no time.
Again, no fragrance added, but this one has a pleasant, natural scent as well–it's slightly floral. Between this and the style cream, my hair smelled fresh, clean, and "natural" if that makes sense?
Styling with Melanin Haircare products
For context–my curl pattern is mostly 4b, with some 4a at the back. I also have high-porosity hair. Not sure if this is from dyeing it or if that's just my natural porosity.
(Now that Melanin Haircare has a Leave in Conditioner, click here if you want to see my results of using it with the oil and leave in! )
Inspired by Melanin Haircare's promo pictures, I used the products on blown out hair to style a twist out.
Section by section, I layered on the leave-in of my choice, followed by the Melanin Haircare style cream, then the oil blend. Like I said, the product soaked right in, but still felt SO moisturized.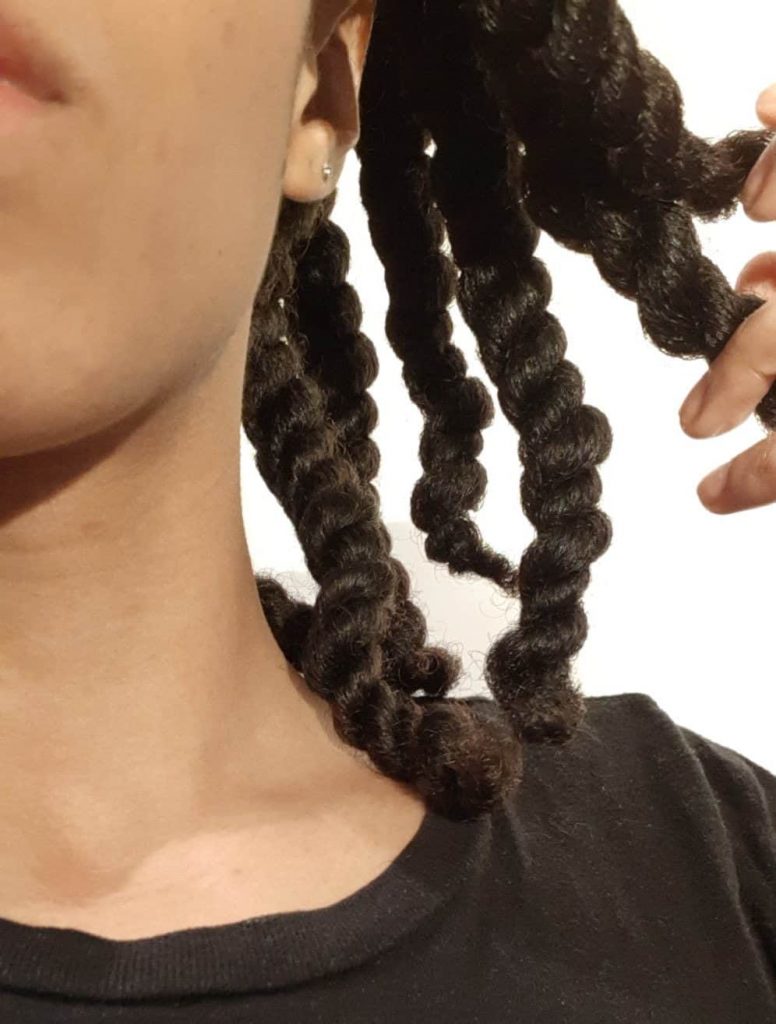 I've never made a video before, but I filmed my twist take down. I wanted to show you all how juicy and bouncy my curls were!
I probably should have waited longer before taking my twists out, but I was impatient, and super anxious to see the results! So here they are:
And not to bombard you with selfies, but I took a lot of photos (on different devices, because I'm obsessive like that).
I also played with styling my twistout half up/half down:
But I don't think the products were completely set, because I went out for a walk and my hair puffed out and shrunk a bit. (Granted it could have been the humidity).
Next time, I'll probably leave my twists in for a minimum of 24 hours. But I'm not complaining–I love my puffy, frizzy hair!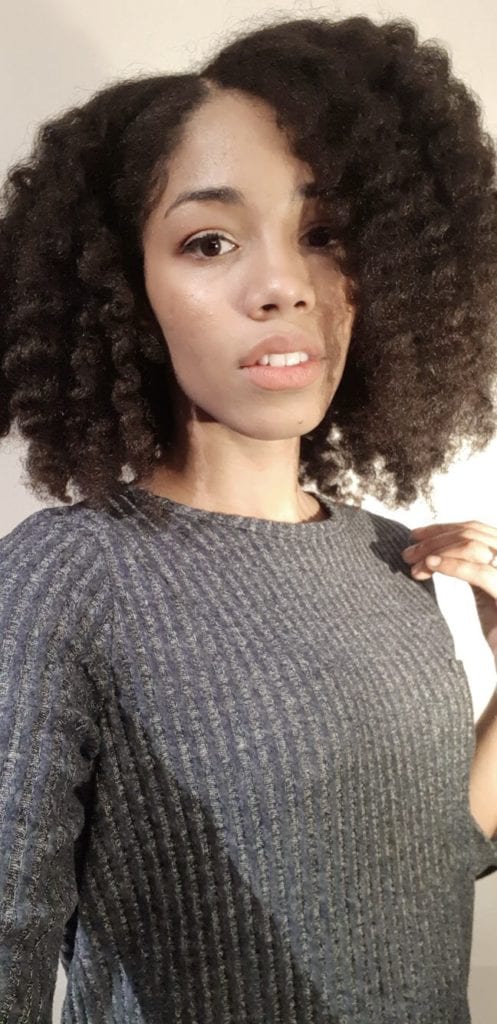 But fluffy or not, my hair feels amazing. It's light, bouncy, and just feels healthy. You can hardly feel the product in at all. I'm not used to my hair without the crunch of a gel, or the weight of styler.
Lifestyle Products
And lastly, I wanted to mention: In addition to their hair products, Melanin Haircare also carries lifestyle products! I am seriously regretting NOT purchasing the following two items that they launched with.
Melanin Haircare Logo Head Wrap
As you know, I'm obsessed with headwraps, so I don't know why I didn't order this.
Melanin Haircare Stretch Logo Visor
I don't even wear visors. I just know that I NEED THIS.
In short, Whitney and her sister really outdid themselves with these hair care products. I'm so excited to see with what they come out with next!
So what did you think of my Melanin Haircare Review? Will you be giving the products a try? I know I'm already going to be placing another order!
Make sure to catch the latest from Comfy Girl With Curls on Social Media!