From sultry to flirty to floral, scroll through for some date night outfit inspiration modeled by myself and Xandria, and of course, #Styledbytildy.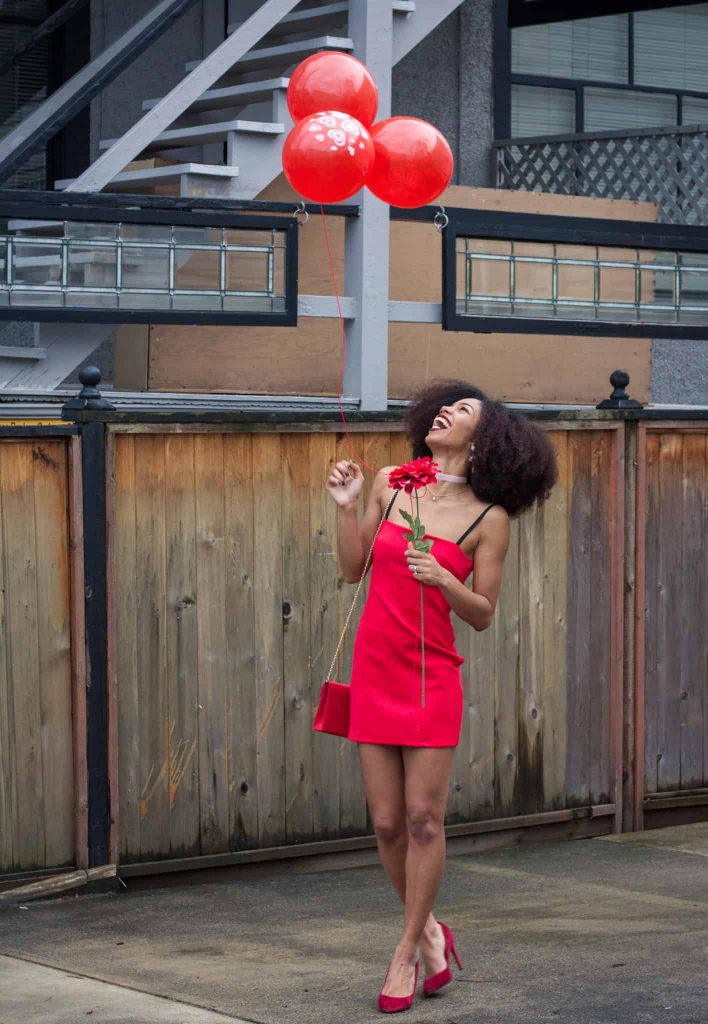 *If you didn't know, Tilda Ruvinga is the Vancouver designer behind TildaKimono. She is also an amazing stylist and personal shopper. Her sense of fashion, and knowing what will suit someone is amazing! I honestly would have looked like a bum on my first trip to England, if it hadn't been for her.
So here, she's put together some awesome looks together for a night out. Whether you're looking for something soft and romantic, or something more dramatic, she's got you covered:
1. First up, we've got soft, romantic and floral:
2. Then we have Xandria serving looks of the rich and famous. I mean, don't you feel the need to run out and get a faux-fur shawl?
3. Then we have the reds (perfect for valentine's day!)
4. I absolutely love the off the shoulder details on this dress.
5. Then we've got some Parisian-inspired style.
6. Then this beauty–a simple and elegant outfit.
7. Xandria's dripping luxury.
8. And finally, if you want to all eyes on you, go for this sequinned number!
You'll notice that Tilda styled these with some versatile accessories which pop up in many of the outfits. (Did you catch how many looks each of those chokers went with?)
So which date night outfit are you most likely to rock? Let us know in the comments!
Catch some other looks styled by Tilda:
My mom rocking some different Tilda Kimono Pieces
That time Tilda styled me for my 9 to 5 job
5 bold lipstick and Scarf looks
And while you're at it, check her out on Instagram:
Make sure to catch the latest from Comfy Girl With Curls on Social Media!