I received the Stila Kiss Me set as a Christmas gift, and it came with three Stay All Day Liquid Lipsticks: Beso, Beso Shimmer, and Dolce. Below is my review, and some swatches. *I also have gathered some more swatch examples on dark skin–read to the bottom to see them!*
*Some of the links included in this post are affiliate links. This means, at no additional cost to you, if you click on them and make a purchase, I will make a small commission.*
Before I get into the swatches, I wanted to talk about the Stay All Day Formula. BOY, does it stay all day. I took the below photos pretty early on a Sunday morning. Then, by the end of the day (and the end of my wash day), it was still there. It took some serious scrubbing to take it off. But despite, the lipstick feeling pretty permanent, it wasn't drying at all. It also felt incredibly light on my lips!
… on that note, if you know of any makeup removers or DIYs that can remove hardcore liquid lipstick, let me know in the comments!
Top to Bottom: Beso Shimmer, Beso, Dolce
Now, this is how the Stila liquid lipsticks (from the Kiss Me Set) looked on my lips: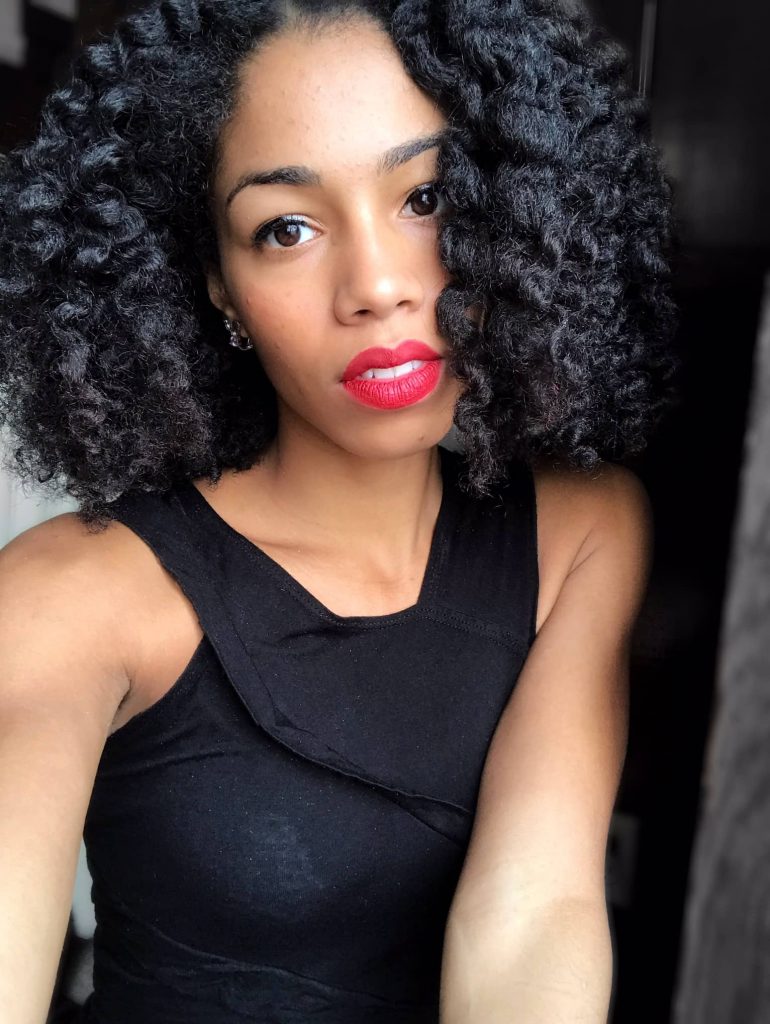 Also, if you're wondering how I styled my hair in the above pictures, I used Mielle Organics Pomegranate and Honey line to do a twist out.
And since we all know how hard it is to find lipstick swatches/examples on dark skin, here are some gorgeous brown-skinned YouTubers:
(Some are the ones I tried, some are other colours!)
That's all for now, what do you guys think? Have you tried Stila Cosmetics' Stay All Day Liquid Lipsticks? Let me know below!
Make sure to catch the latest from Comfy Girl With Curls on Social Media!