In 2017, I went to Austin, Texas. In returning, I wrote a post gushing about my long distance friendship with my BFF, Courtney. At the time of writing that post, I would have never guessed that she would have come to Vancouver twice the following year. The first time to visit, the second, to be a bridesmaid at my wedding.
Courtney first came to YVR in the Summer and it was a whirlwind. I figured I should share some of the highlights, because while she was here, I had only posted this to the gram:
Courtney and I have known each other since 2011, and she had never met my then-fiancé/now-husband in person. For seven years, they had only ever spoken via skype and facetime, and when they finally met in person, it was as though there had never been a screen between them. I wish I had filmed their first time meeting in person, because it was epic.
I mean, seriously, you'd never think these two had only met the day prior:
Overall it was really surreal having Courtney in my home, in my city, clicking with my friends (like pictured below, with Sydney). It was really cool to introduce her to the people I've been talking about for years, and to show her around Vancouver. (Thank goodness she was able to see our sunny side, not the Raincouver side…)
With Courtney being a Canadian living in the states, we made sure we had lot's of was Tim Hortons.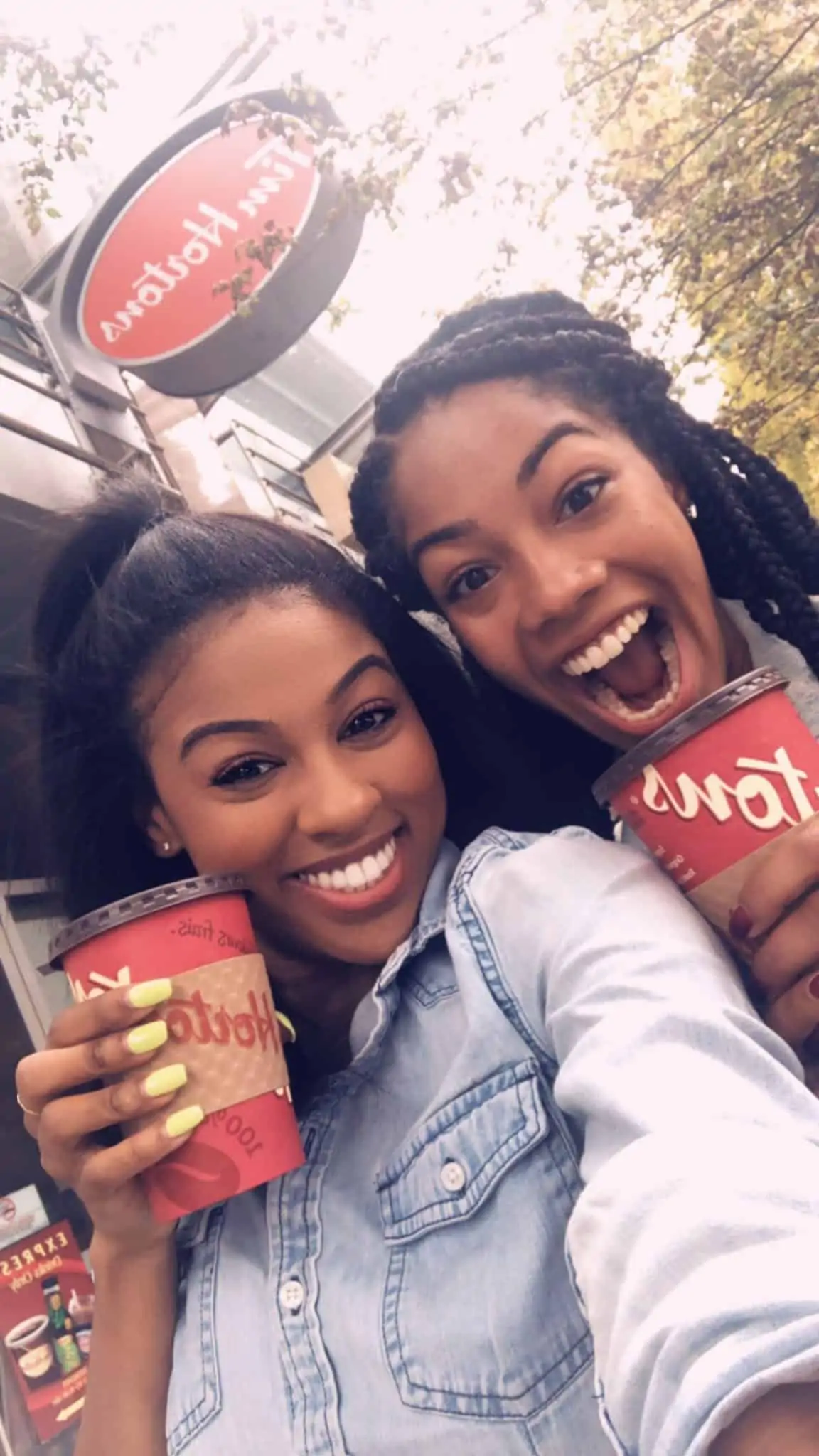 I also was able to play a bit more with my camera:
I've said it before, but there is something truly special (and painful) about having a long distance friendship. Like all relationships, it requires a conscious effort to be successful. It requires you to be active in it–to pick up the phone, send a text, check in.
I'm really proud of us for keeping our relationship going over the years. When distance comes into play, it's especially easy to fall out of touch.
So now that we've seen each other two years in a row, we have to keep the momentum going. Next time, we're thinking of taking a vacation together. Any recommendations on where to go?
I'd love to hear about your long distance friendship! Share your experiences and tips on how to stay connected in the comments!
As always, you guys can find Comfy Girl with Curls on social media!
---