In case you didn't know, TildaKimono is unisex. And, as you're about to find out, even the two pieces look amazing on everyone. Her striped top and shorts set could be a perfect men's festival outfit! (I'm thinking Coachella or Afropunk fashion inspiration).
In the summer, I had the opportunity to take pictures of my brothers and their friends modelling a new design from TildaKimono. You may remember my brothers from when my blog was relatively new, I and shared pictures of them posing with their natural hair. Since then, they've grown up a little. Branden's been growing out his locs, and Dylan's been fully embracing his natural hair. (Well as of posting this, Branden has cut off his locs, and bleached his hair, so maybe another photoshoot is in order).
Related Post: Unique Black-owned Etsy Gifts for Men
So first of all, stripes are in. Stripes are a whole look. Second, these two-pieces from TildaKimono are awesome. I'm also incredibly grateful to the guys for playing along for an hour.
The pictures turned out having some serious vintage beach vibes, and I love how they turned out. It was also cool to see how much my brothers genuinely loved the sets! It was actually Branden who suggested it be rocked as a men's festival outfit.
To see some of the past shoots that were done showing of Tilda's kimono robes, check out this, this, this and this.
And if you aren't already, make sure to follow @TildaKimono on Instagram. That's where you'll catch the latest looks!
So what do you think? Will you, or someone you know be rocking these rad two piece sets at the next music festival? Maybe get one for you and each of your friends. Everyone loves a group festival look! Order yours on Etsy!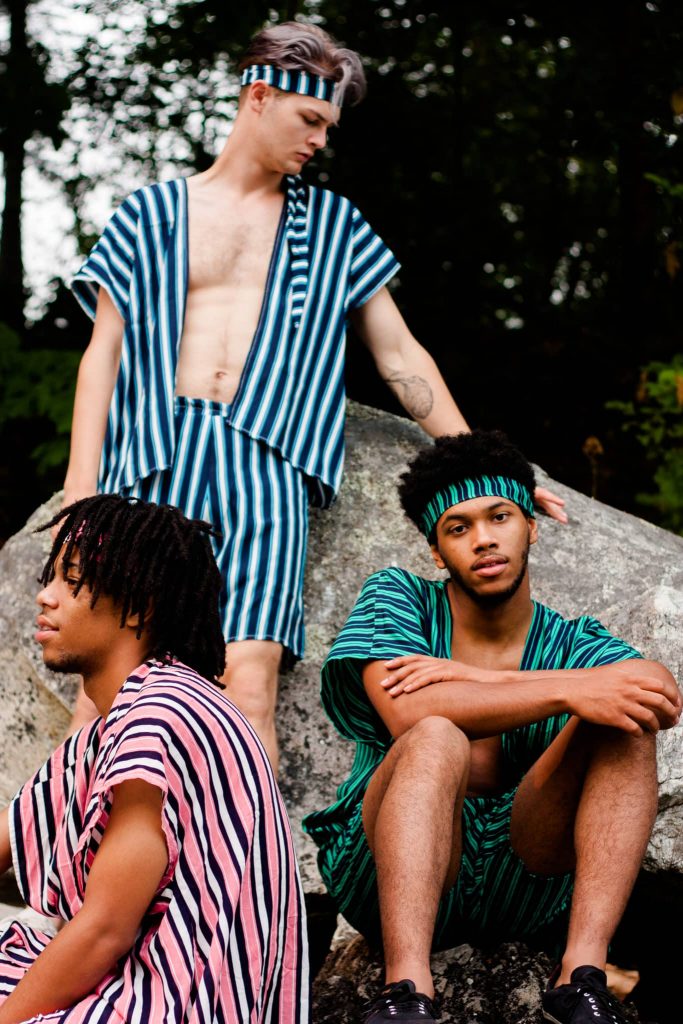 As always, you guys can find Comfy Girl with Curls on social media!