When it came to styling my natural hair for my wedding, I knew pretty early on that I'd want my curls off my neck. While I loved saving pictures of natural hair brides wearing their hair out, I knew myself. I knew I loved to dance, I knew I'd get sweaty, and I knew that my natural hair would lose the battle against humidity. So instead, I made sure to wear my hair out for our engagement pictures.
I opted for a braid-out to give me a bit more length. I made the separations on the chunkier side. As I've mentioned before, I'm not particularly hung up on curl definition.
Our engagement photos were taken by Sara Joni. We took them in a park with a lot of sentimental value and shared history, around the neighbourhood where we both grew up, and at the high school where we had met.
I haven't shared much about my husband on the blog because he's a much more private person than I am. It's actually sort of funny, because in real life, he's the extrovert, and I'm the introvert. For the sake of some context: we're high school sweethearts, and he is my best friend. We are extremely silly people, but still, he grounds me. I couldn't have asked for a better partner in this crazy world.
But, now for the reason you're here. For our shoot, we decided to do two looks:
Engagement photo look #1–a bit more light, summery, and breezy: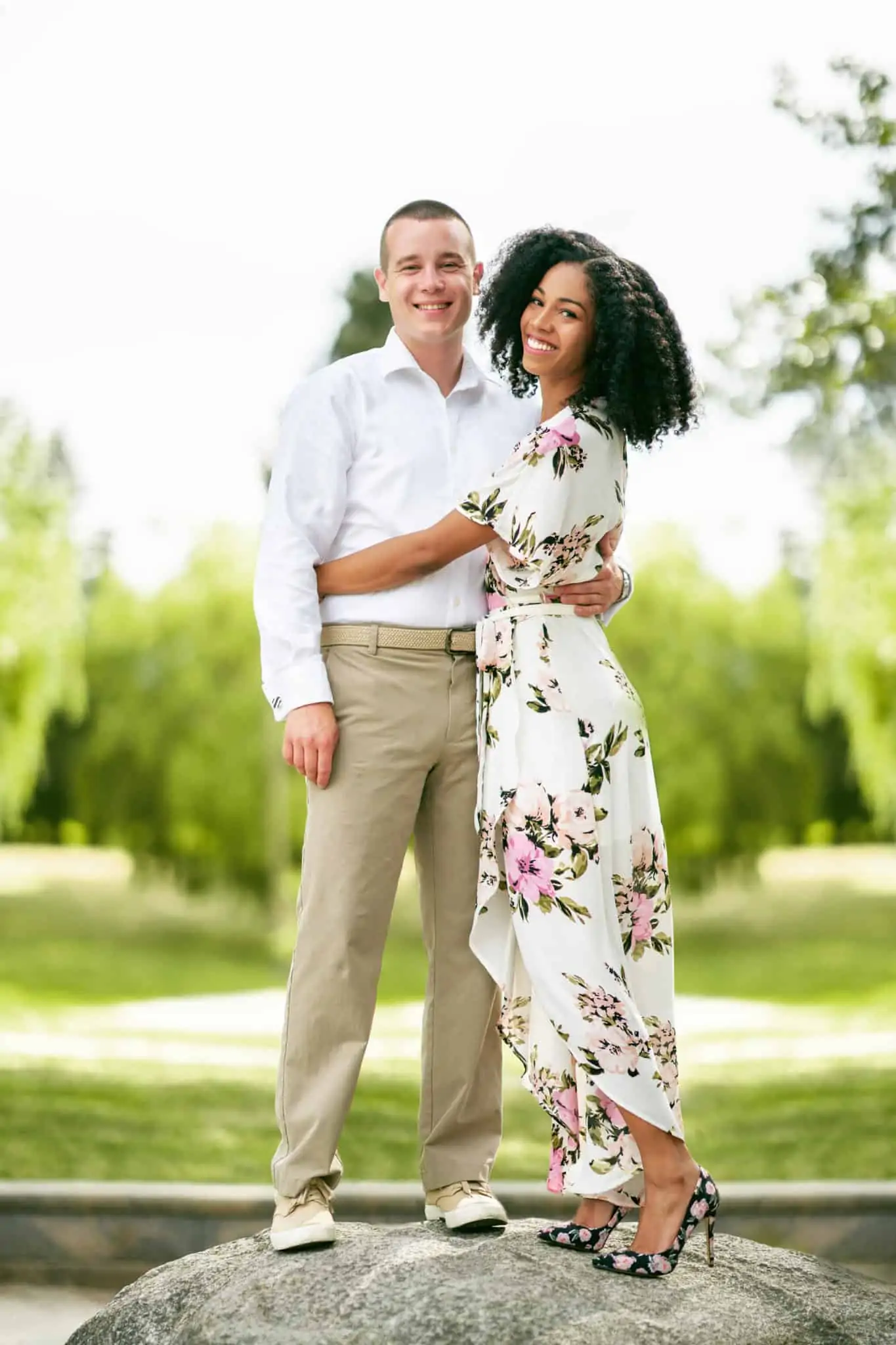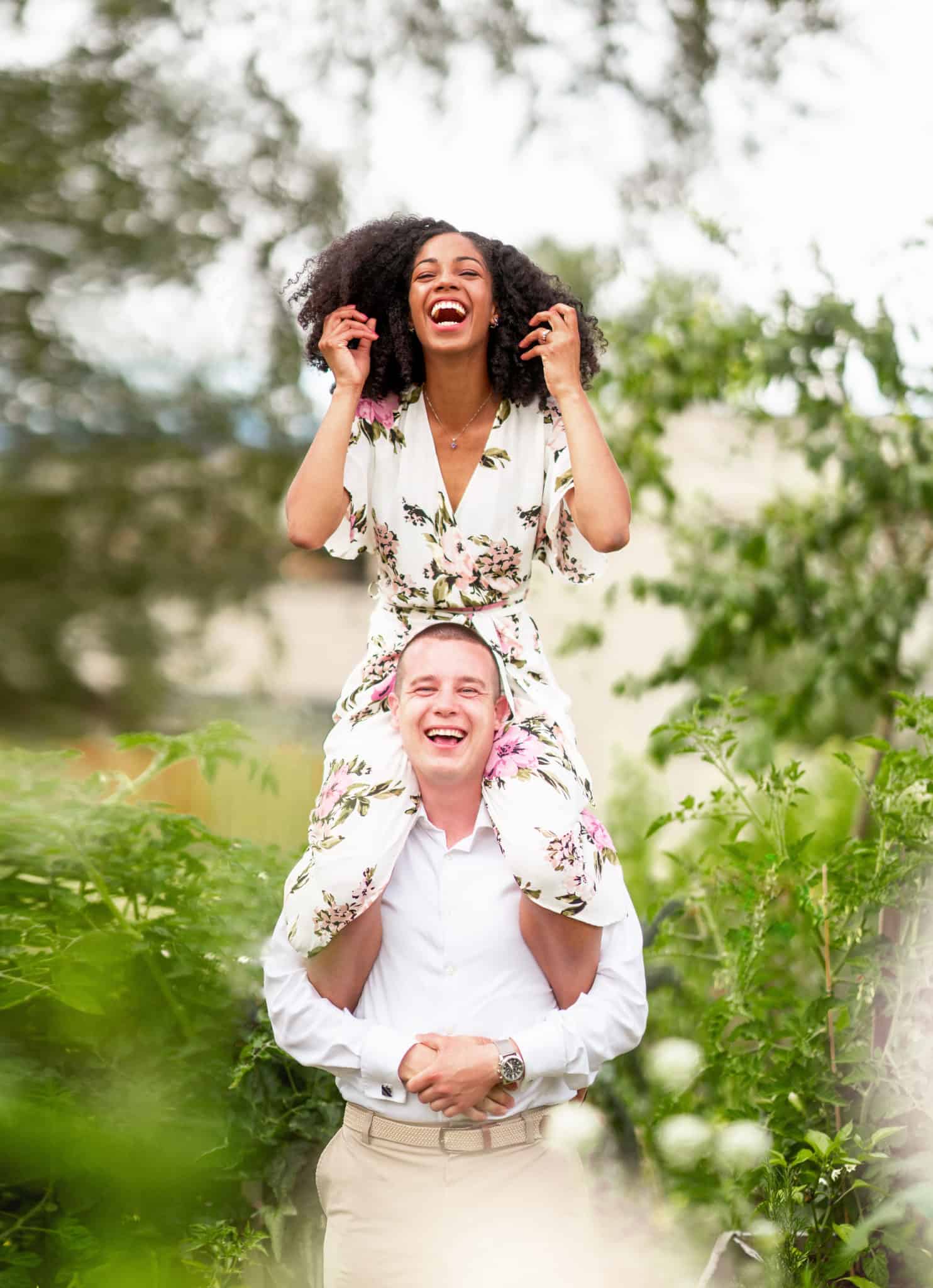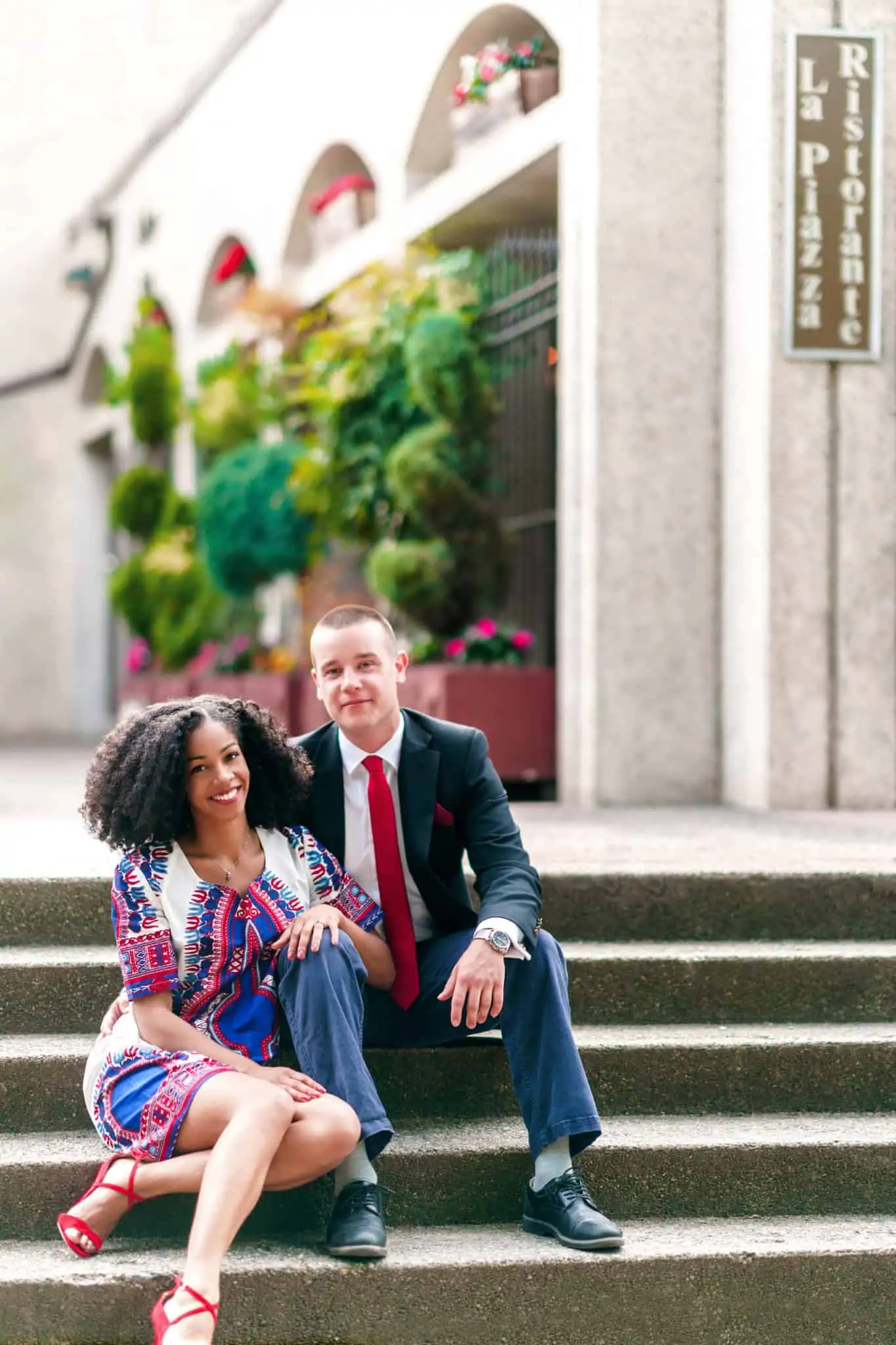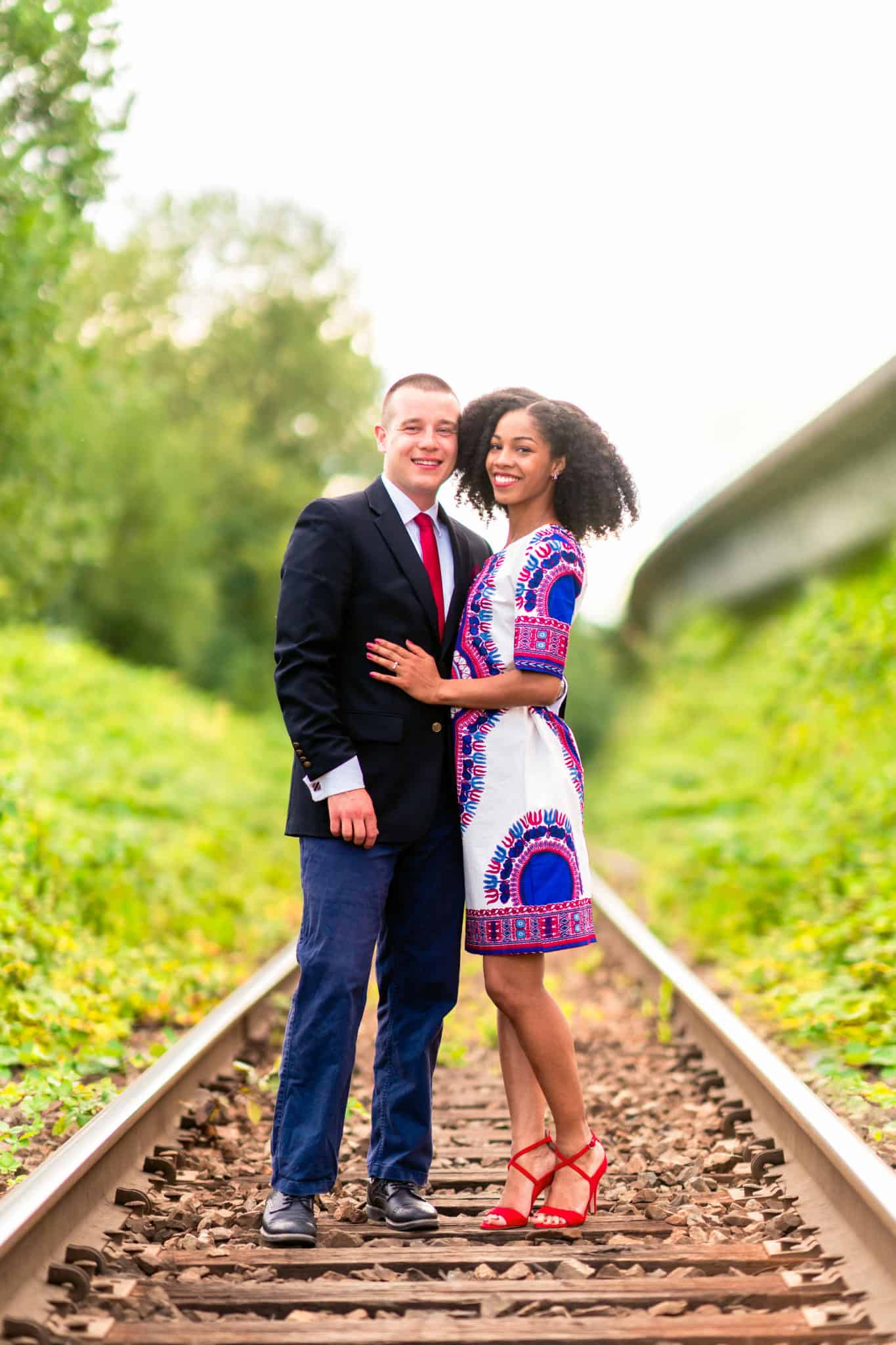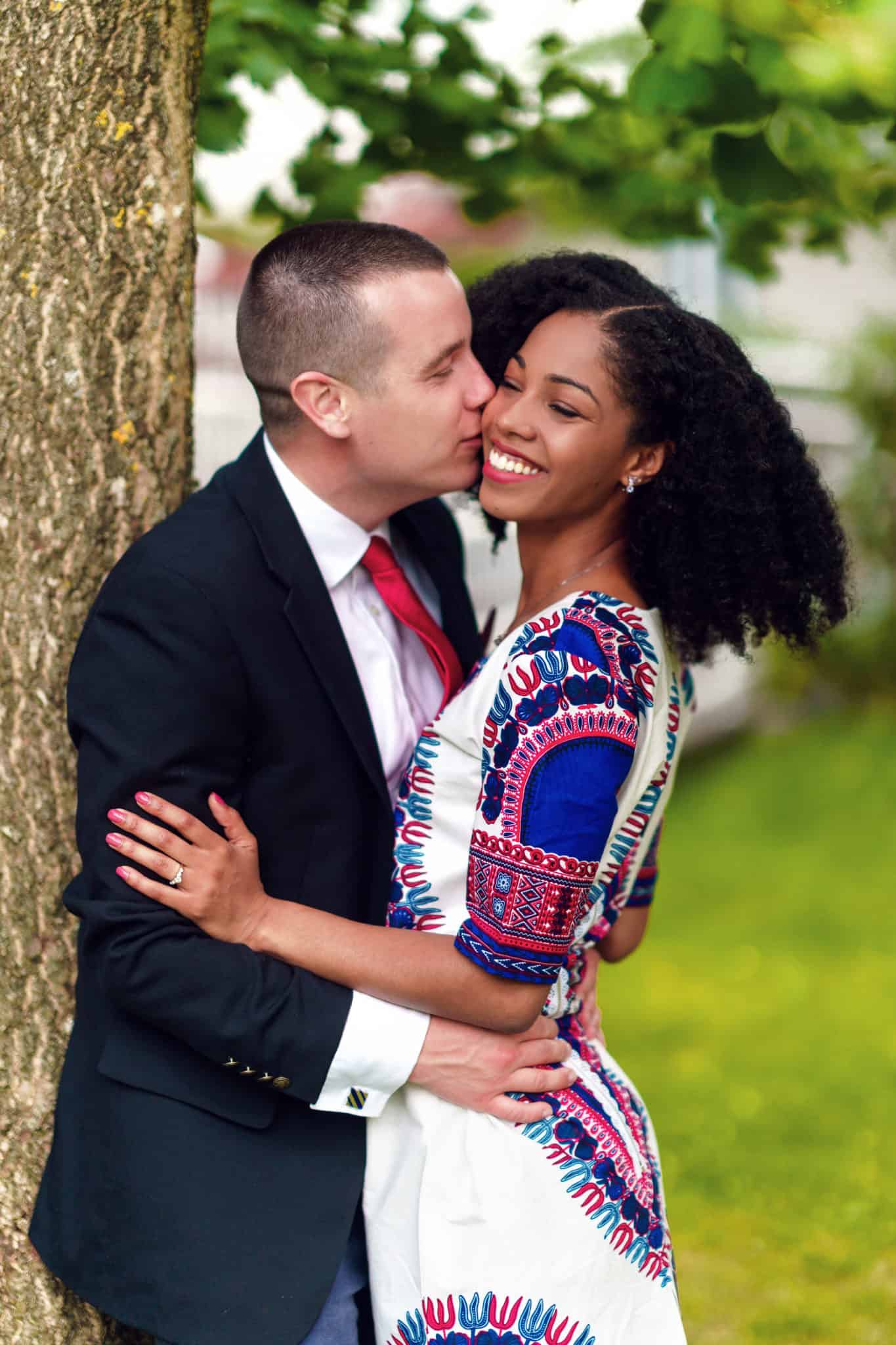 Most of our engagement shoot was spent giggling, and it was super easy to feel relaxed with Sara behind the camera. Darren originally pretended to be pretty neutral about having engagement photos done, but he really took the lead in directing some of our poses:
Make sure you take the time to check out Sara's work on her website (sarajoni.com), and on her Instagram (@ellvonie). She is super duper talented, and she also did our wedding photos!
Thanks for checking out our pictures! What are your thoughts on wearing a natural hairstyle for an engagement shoot or your wedding? Leave your comments below!
As always, you guys can find Comfy Girl with Curls on social media!
---