TildaKimono is a black-owned, company created by my good friend Tilda (yeah, I know I talk about her a lot). This year, in addition to making stunning Kimono robes, she added something new to the mix: a matching two piece crop top and shorts outfit!
This past summer, I had the pleasure of hanging at the beach and photographing Bréa rocking a gorgeous blonde TWA in one of Tilda's sets. (If you're thinking, it's basically winter now, why are you doing this feature?', I say hush, Summer is timeless, and maybe you should by a TildaKimono set and plan a vacation.)
So please enjoy this Summery, boho-inspired gallery. Pictures by me, styled by Tilda.
Related: London Look – Styled by Tilda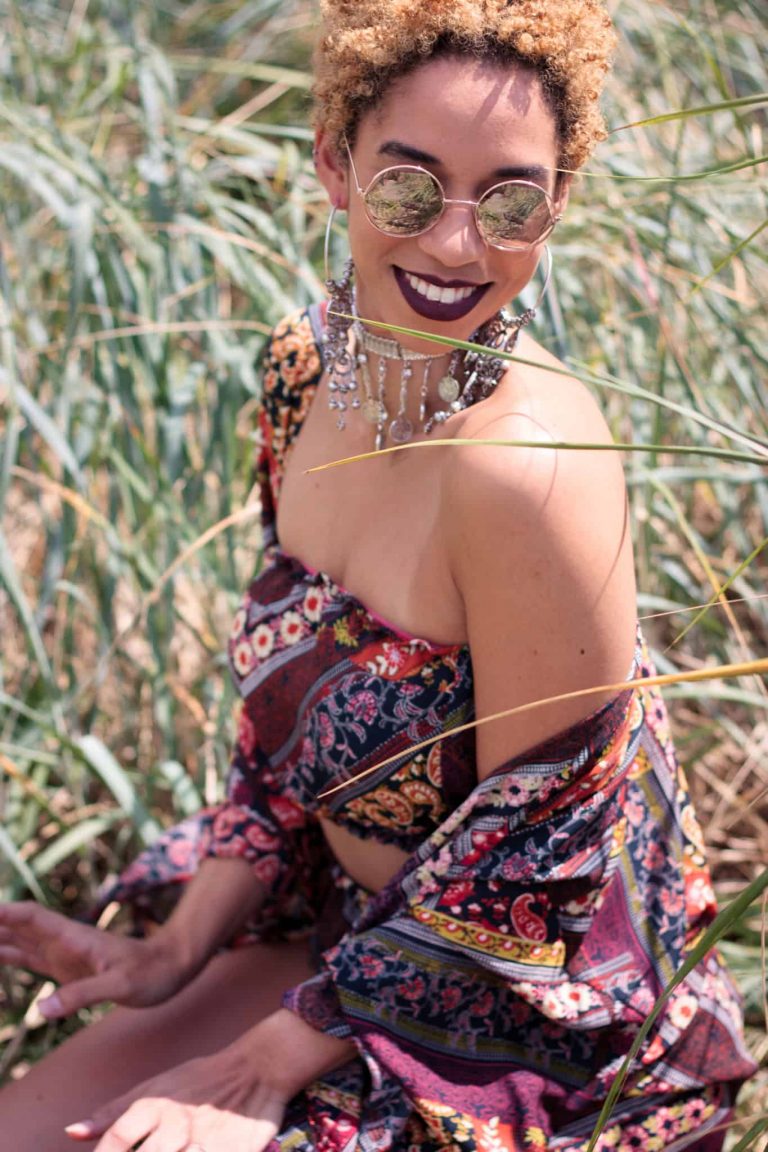 Her sets (as well as her kimonos) are unbelievably comfortable. They are a must-have for your Summer/Beach wardrobe. (Personally, I have three and counting… but that's another post for another day).
TildaKimono sells her Kimonos through Etsy. There you'll be able to find her most recent (and available) styles. You'll be able to find a selection of stand-alone kimono robes perfect for street wear, lounge wear, or beach wear, and you'll be able to find some of her two piece sets too!
Related: TildaKimono is now on Etsy
Personally, I especially love purchasing matching outfits, because it immediately makes you look and feel put together and coordinated. Especially in the summer, or when I'm on vacation, I just want to go-go-go. It feels great to know that I can pull something out of my closet without putting in the extra effort thinking how I'm going to match it.
So there you have it. Hope you enjoyed the Summer vibes. Will you be adding this Tilda Kimono look to your wish-list?
As always, you guys can find Comfy Girl with Curls on social media!