On August 12th, 2017, I went to Vancouver Mural Festival for the first time, and I think it's going to have to become a tradition. Vancouver really does have some amazing artists, and it is so exciting to see the city embracing them with beautiful mural art (and parking lot art).
One of my best friends, my dad and I walked through the festival, and I was definitely impressed by everything we saw. Then, when I saw Veronica Dorsett's work, I couldn't help but smile and say "YES! THIS!"
Being a mixed chick myself, this resonated with me. Depending on your complexion, and on the combination of your features, it's easy to feel like you don't belong to one category or the other. You may be too white for the black community, and goodness knows that you probably look too other to take on the other label. You may also be often asked the question "What are you?" and on top of that, have people genuinely not believe you. Suddenly, you find yourself explaining your whole history, when you probably would rather be anywhere than wherever you're standing.
Personally, while I do get the "where are you from?" question way too frequently, people don't often ask "what are you?" because people often just assume I'm full-black, but just light-skinned. Many people don't believe that I'm mixed, and I then find myself breaking out pictures of my parents as proof.
Anyways, I loved Veronica's piece so much, that I knew I needed to snag a photo of her alongside it. Even though she was hungry after painting for 6 hours in the sun, she kindly agreed.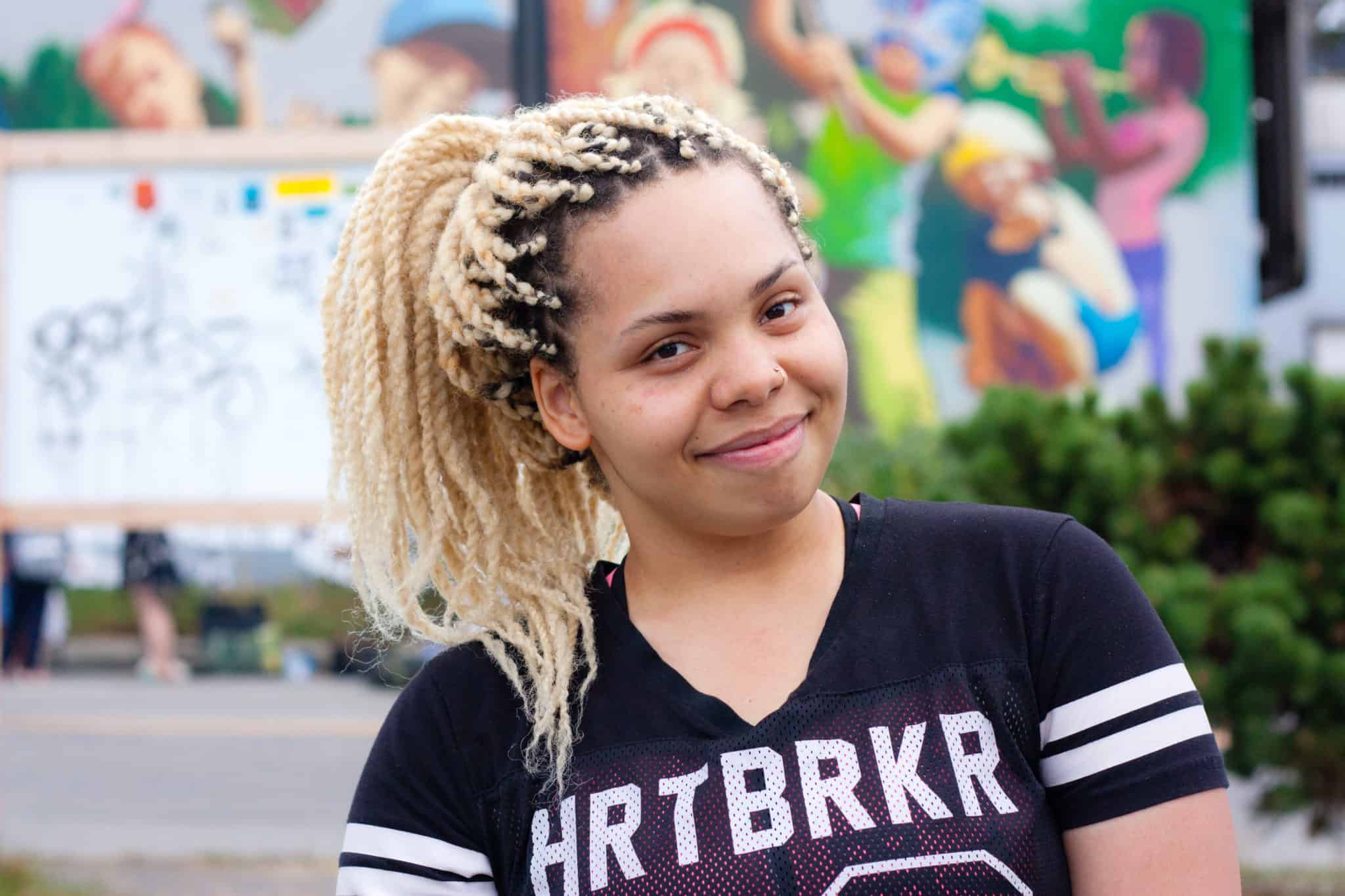 I just wanted to say thank you to Veronica! Thanks for taking the time to chat with me, you are so talented, keep it up! (You can catch her at Vodorsett.com, and on Instagram @VoDorsett. Go show her some love!)
Related Posts:
Make sure to catch the latest from Comfy Girl With Curls on Social Media!