I know I really should have posted about this Urban Decay Naked Illuminated Trio in December, but life happened, and I never got around to it. Unfortunately, this now means it is no longer available as a set. You can, however, buy updated colours of the illuminated powders individually. (And who knows, maybe Urban Decay will sell them as a trio again next Christmas!)
So last year I purchased the Illuminated Trio by Urban Decay. This was my first foray into highlighter territory. Let me also just say, I didn't just purchase it, I scavenged for it. I hunted everywhere for it. This is probably because I was a bit late to jump on the bandwagon. By the time I had even heard about this palette, it had already sold out. In the end, I managed to find it at an Ulta, and it was the very last one they had in stock. I was pretty sure it was meant to be.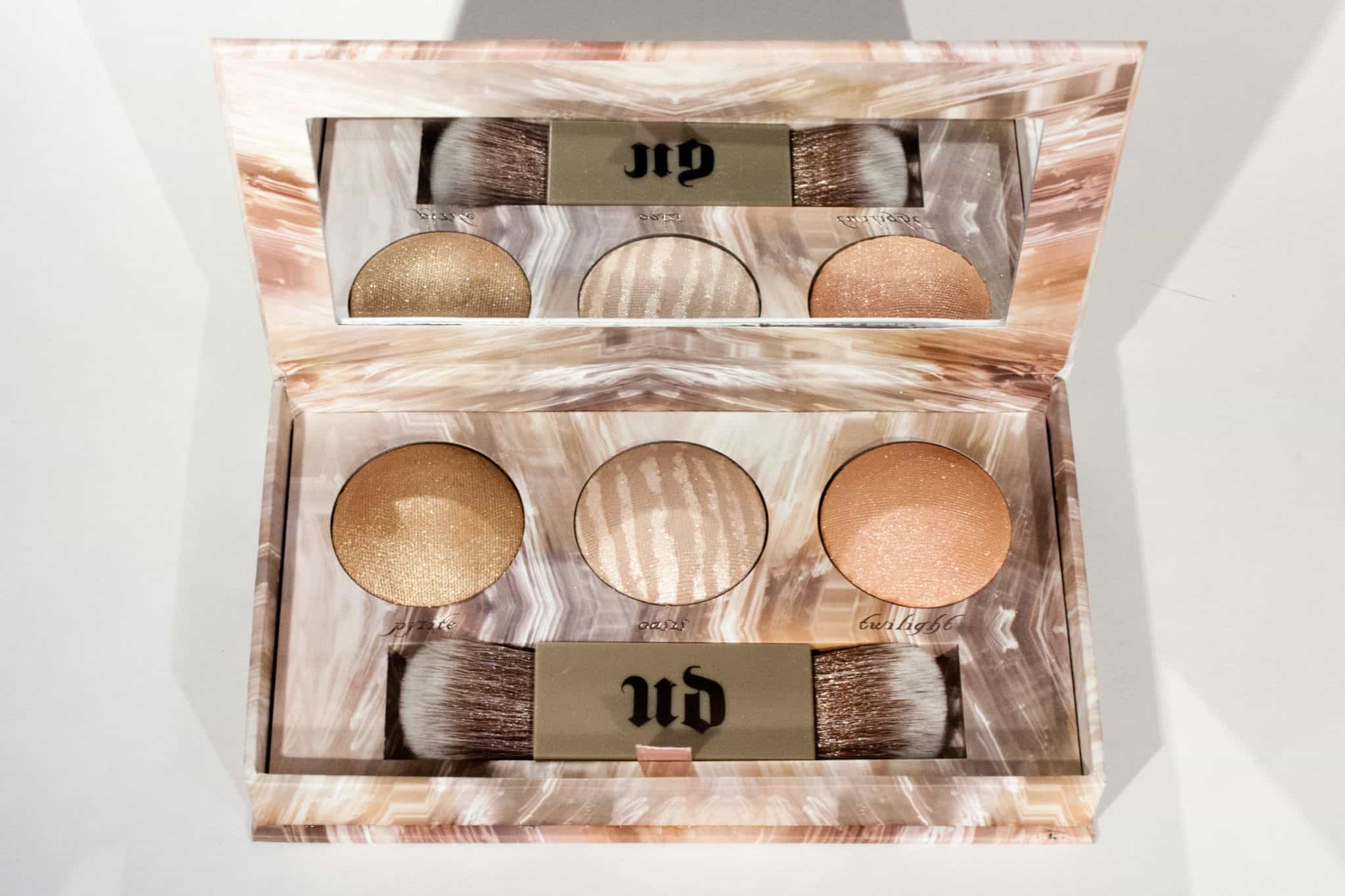 The three shades included in the limited edition palette are Pyrite (gold-champagne), Oasis (marbled frosted taupe) and Twilight (iridescent pink). As most black girls do, I like to play the most with more golden highlighters, so to this day I find myself using Pyrite the most. Twilight is fun for a more everyday, subtle highlight, and I use Oasis when I'm looking for more of a cooler-toned glittery look (which isn't that often).
Since the Naked Illuminated Trio is the first highlighter palette I've ever owned, I can't give a very comprehensive or comparative review. I will say, however, that I didn't find them particularly pigmented. These are more of a powdered glitter, versus an actual colour that shows up on your face.
So what about you? Did you get a chance to snag the Urban Decay Naked Illuminated Trio before it sold out? Or do you have another highlighter that you are absolutely in love with, and couldn't live with out? Let us know in the comments below!
---