What is in your Makeup Bag? I've kept it to myself because I think I was still holding out hope, but I have now reached the stage of acceptance:
I have lost my makeup bag.
It happened while I was in London. Silly me thought it would be a brilliant idea to bring my whole makeup bag with me to my cousins wedding. I don't want to go into detail, because it's still too painful, but long story short, I have lost my makeup bag full of nearly all my favourite lipsticks, lipliners, eyeliners, mascaras, brushes, you name it.
At first, I made a VERY low-ball estimate of $300 worth of lost product. Now, as I have been looking into replacing it all, I realize an accurate, yet still low number would be closer to $500 of lost makeup… Somebody out there hit the jackpot, that's for sure.
So now that I have accepted my loss, my only option is to move on. Slowly but surely, I will be rebuilding, and I am looking to hear your recommendations! What beauty products do you have stashed away in your makeup bag? What are your favourite brushes?
So far (besides a couple stragglers I had left behind) all I have are three lipsticks from Anna's Lipsticks: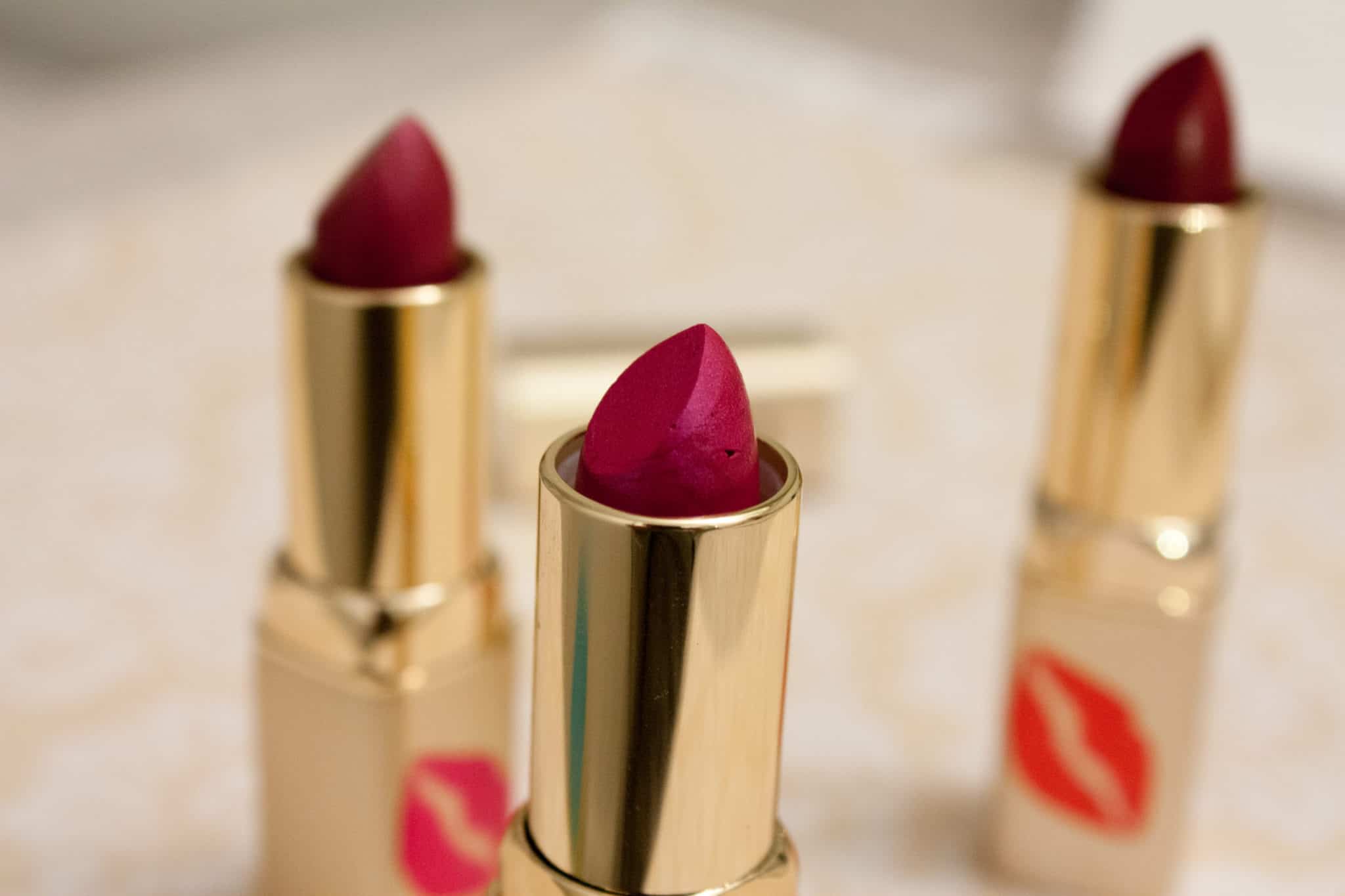 But here are some things on my list to buy, and some brands I'm looking to further explore:
Real Techniques Enhanced Eye Starter Set Of Makeup Brushes (Repurchase) :
I was so absolutely in love with this brush set. This is a non-negotiable repurchase for me.
Kat Von D's Everlasting Obsession set:
Realistically though, I will buy one at a time, because I have bills to pay….
Black Opal
:
I have long been curious about Black Opal (a brand created specifically for people of colour), but I have never tried them out. Checking out their site now, I am also realizing how affordable they are! (At $7.50 Each)… Although… I am also realizing that they do not ship to Canada… I think it may be time for me to invest in a P.O. Box just across the border…
Melted Matte Liquified Lipstick from Too Faced:
Yes, I know that I'm a sucker for Matte Liquid Lipsticks. But the colours Too Faced have are awesome, and from what I can tell from swatching at Sephora, the formula is awesome too! (If you have tried it, I'd love to hear what you think!)
So again, what is in your makeup bag? what do you suggest I get first? What are your most highly recommended beauty products? I need to know, I'm starting from scratch here!
I look forward to hearing your suggestions, and stay tuned as I slowly but surely fill up a new makeup bag!
---