I got my hands on a Anastasia Beverly Hills Master Palette by Mario at my local Sephora, and as a result, I am in love.
So, I am going to be honest. I did not know this palette existed before walking into Sephora the other day. (Yes, I know I live under a rock). I'm obsessed with a few particular cosmetic companies, and I don't often stray away from them.
So for those living under a rock with me…
Here's the hype about the latest Anastasia Beverly Hills palette – Master Palette by Mario:
Superstar makeup artist Mario Dedivanovic has had a hand in most of 2016's major makeup trends, from contouring, baking, and strobing the Kardashians' faces to the Instagram makeup . So people understandably freaked when the Master Palette by Mario dropped — his collaboration with Anastasia Beverly Hills on the set of twelve gold, copper and jewel tones is currently sold out on the ABH website, all of one day later. –Bustle.com
The Master Palette by Mario is a highly sought after eyeshadow palette, and is sold out pretty much everywhere. Therefore, people tell me to count myself extremely lucky for being able to snag one of them.
But really, I'm not in it for the hype. Just look at these colours. While in Sephora, a friend of mine said it best: These colours look like they were made for black girls. I'm obsessed with rosey, golden, autumn colours, because I feel like they look AMAZING on all ranges of dark skin. So, naturally I needed this palette in my collection.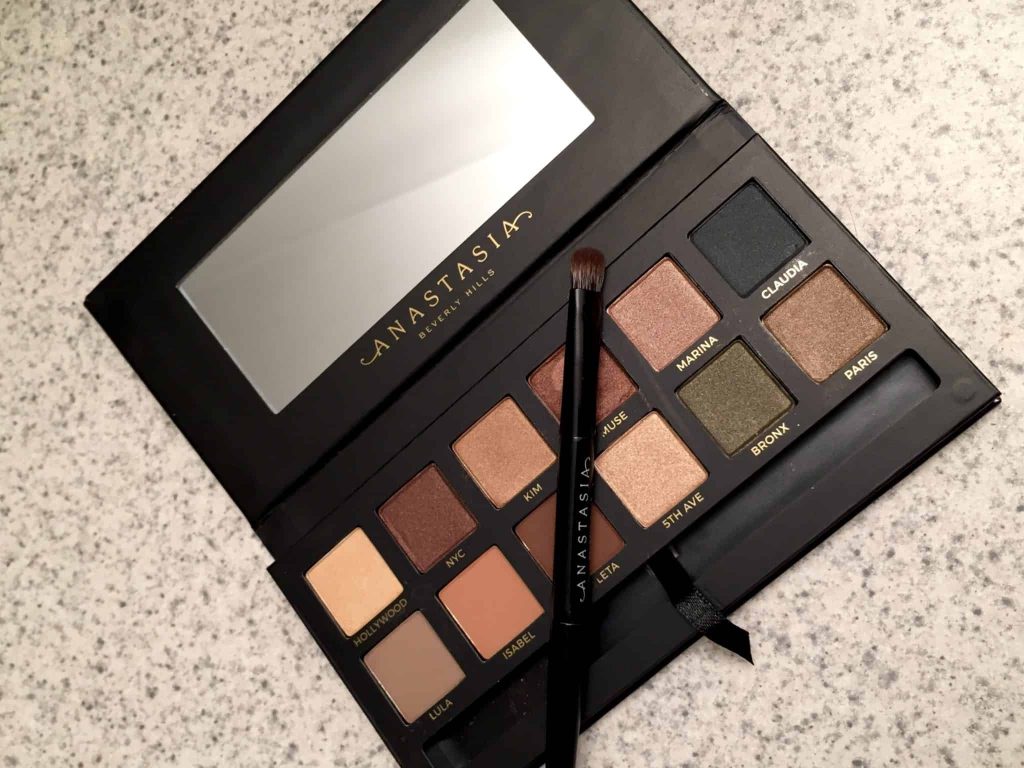 Master Palette by Mario Swatched on Dark Skin:
So, my swatching skills may leave a little to be desired, but hopefully you get the idea of what these colours look like on dark skin. Most of all, they are great for a warm, natural eye, and I think Mario's palette just bumped Urban Decay's's Naked 2 out of my #1 spot.
And here's a great example of what these pigments look like on different skin tones (from Mario's own Instagram feed):
So, were you able to snag one of these bad boys yet? I loved the pigments so much, I'll definitely need to check out some more Anastasia Beverly Hills Palettes…Also, what do you think of the colours? Let me know in the comments :D
Also, if you love this palette, you will LOVE the Jackie Aina X ABH Eyeshadow Paelette.
Check out some other Eye Palette reviews:
Make sure to catch the latest from Comfy Girl With Curls on Social Media!