Herbal Essences Hello Hydration conditioner is a not so well-kept secret of the natural hair world. It provides amazing slip, making it easy to detangle thick naturally curly hair!
Since I finished two bottles of it two months, I figured I'd write an Empty Alert, even if it's a bit over-discussed.
What is it?
Herbal Essences Hello Hydration Conditioner is an easily found drugstore conditioner that is known for being a great and affordable Prepoo product option for Natural Hair. Their website boasts:
Deliciously rich hydration
Fused with Hawaiian coconut and orchid
Replenishes dry hair's much-needed moisture
Leaves hair manageable, silky, and smooth
How do I use it?
As stated above, I usually use Hello Hydration as a prepoo.. Regardless of how thorough my wash day is, Hello Hydration always plays its part. If I'm feeling particularly invested, I mix it half and half with olive oil, then nuke it in the microwave for about 5 seconds at a time until I like the temperature.
If I'm feeling rushed or just plain lazy, I'll use the conditioner as a stand alone cowash.
Regardless of which of the above I'm feeling on a given day, I section off my hair, spray my curls with a bit of water, put the product in, and detangle with my wide tooth comb.
Then, I'll try to let it sit for at least thirty minutes before hopping on the shower and continuing with my wash routine!
*As a side usage, in the summer I coat my hair in this stuff before a day at the beach! When I went to Hawaii, I actually put it in my hair everyday before leaving the hotel. It prevents my hair from drying out in the sun, and if I decide to go for a dip in the water, my hair isn't left completely dry afterwards!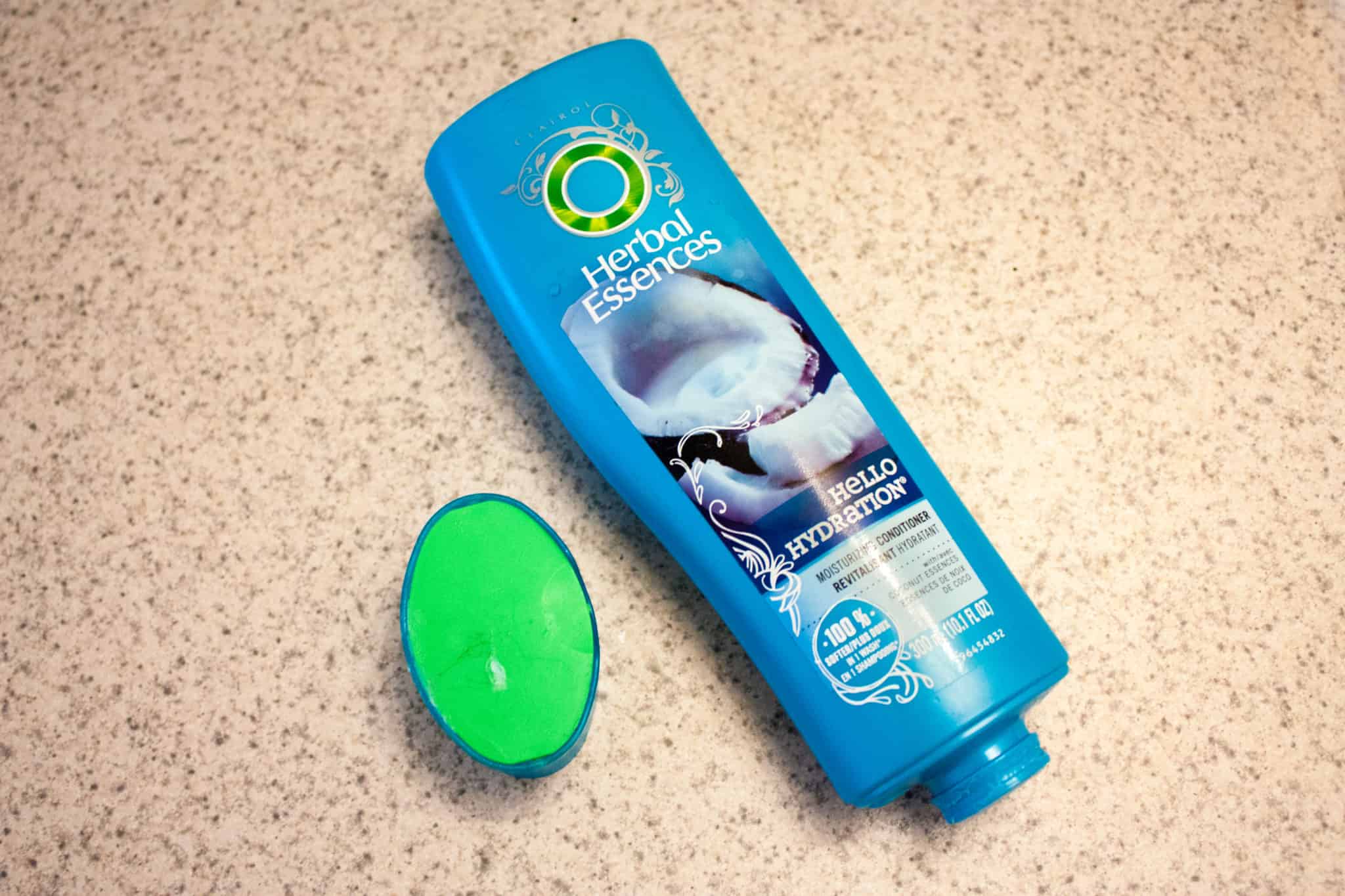 The Good and the Bad?
Because this is the biggest selling point for so many natural haired ladies, I obviously have to put this at the top: ABSOLUTELY AMAZING SLIP! It's so easy to detangle with this conditioner! I can even finger detangle with it, something I wouldn't dare attempt with any other product.
Affordable! I blow through the Hello Hydration Conditioner like crazy, so at about 4.99, it doesn't break the bank.
You can find it nearly anywhere. This is huge for me, especially being in Vancouver. I usually have to trek to another city to find the natural hair products I need. The fact that I can pick up Herbal Essences products at the nearest drugstore is amazing! In fact, I think I even once managed to find it at a gas station.
Although I love this product as a prepoo, I don't feel it does the trick for me as a full on conditioner. It does a great job in preventing my hair from being stripped by shampoo, and in locking in a little extra moisture, but when it comes time to condition, I find I don't have that same silky, smooth, and moisturized feel as some of my other conditioners.
Would I buy it again?
… If it wasn't obvious. YES.
I have, and I will buy Herbal Essences Hello Hydration Conditioner (what a mouthful) again and again unless something more effective and more affordable comes along, and that sounds incredibly unlikely to me.
Have you given Hello Hydration a try yet? Is it a part of your Holy grail? Let me know in the comments!
Also, if you're looking for other great products, check out the review on Oyin Handmade products or Shea Moisture Deep Conditioning Masques.
And don't forget to connect via social media–that's where you'll catch the latest!
---
Related: